The Sunday Post is a weekly meme hosted by Kimberly  @ Caffeinated Reviewer. It's a chance to share news~ A post to recap the past week, and showcase books and things we have received.

Stacking The Shelves is also a weekly meme hosted by  Tynga's Reviews and Marlene from Reading Reality.  It's all about sharing the books you are adding to your shelves, may it be physical or virtual. This means you can include books you buy in physical store or online, books you borrow from friends or the library, review books, gifts and of course ebooks!
---
Don't forget to look at my giveaways on the right sidebar.
Sunday I did my usual visiting and managed to get a bit organized for this busy week. I meal prepped salmon and made apple crisp with the apples that were getting older.
Monday I called to confirm all my daughter's medical appointments. She has 4 this week and one next week, checkups before school begins the 17th.  Luckily all but one can be done through telemedicine. It's also time to refill all her scripts for the next 90 days.   I paid her tuition last week but the class she waitlisted, Intro to Sociology, she got in,  so they texted me about payment, but we dropped World Civilizations.
It was getting ready to rain for the hurricane, so it was finally a bit cooler.  I started taking the old grill apart so it would fit in the trash can.  I helped my daughter hang some art in her room.  It rained hard overnight, but was sunny the next morning.
Tuesday, while Lulu did her business I pulled weeds. I pulled up a bunch of the mint as it was suffocating everything else in the bed.  Mint will only go in a pot next year; it's invasive.  I also picked up some little tree branches in the yard, and cut some more which were too long.  I had to get together everything for garbage and recycle tomorrow. I only put it out every other week because they only pick up recycle every 2 weeks. I have TWO recycle carts stuffed full.  The garbage, if it weren't for the grill, would just have 2 kitchen bags, one for each week.  I trimmed some of Lulu's fur around her neck and face.  Later, my daughter held her while I did her monthly torture sess..  I mean nail trim. It went better than last month.
Wednesday, we had to leave the house for a doc appt.  While we were out, I went to the post office to mail a giveaway, got cash at the atm, we picked up takeout, and prescriptions.   Of course we wore masks.    Thursday, we made another trip out of the house to all over town so we could get the text books used for my daughter's classes.  At least, we were successful.
Friday was another telemedicine with the gastro specialist. My daughter's been having a lot of trouble the last two months and so her treatment will be changing this next week.  I hope it helps her.  While waiting for our Instacart delivery, I decided spur the moment to clean the drawers in the fridge and put in the liners I got for them last July.
I spent some time listening to audio books while setting up posts for new ARCs. I checked out the Audible 2-1 which looks like it is ending in 11 days after going on for half a year. I got my Audible originals for August. I made a list and looked over the books I have been emailed requests to review. I need to figure out my Series in a Month for next month and also start narrowing down options for next year's Read-along.
Saturday, I got sick of my messy desk and did a cleanup. Then I decided to work on computer cleanup and backup.  I went to pickup my daughter's medications and chanced going into a store to get a new dog bed because they were on sale.
---
How do I do it?
So I used to do a computer backup to an external USB hard drive. Then I took the drive to my office so my computer and backup drive wouldn't be at the same place.  Now I don't go to an office, so where should I keep the drive so it is not with a computer?
If you have any tips for me, please comment.

Stacking the Shelves is hosted by Tynga's Reviews and Reading Reality.  These are the exciting ARCs I received this week (If you click on the cover, it will take you to the Goodreads entry):
Many excited thanks to Audible,  Recorded Books, Berkley Romance,  Tantor Audio (Crime Beat San Francisco no audio cover yet or Goodreads listing) ,
(If you click on the cover, it will take you to the Goodreads entry)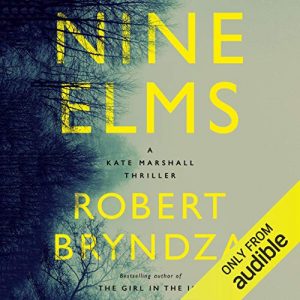 I couldn't pass up this Audible daily deal British mystery.

Now the really scary one. This is all the Kindle and Audible freebies I grabbed this past week. You can see why I need to do Thrifty Thursday to be sure I read a few at least one each month.
I really meant to cut back on freebies BUT  they are free so I guess that won't be happening.

I'm not including things like reviews posted or upcoming as they are always in the right sidebar. And, my challenge status is also there.
If you like this and want to see me do the Sunday post, as often as I can manage, leave me a comment and let me know.
Anne
Latest posts by Anne - Books of My Heart
(see all)