The Sunday Post is a weekly meme hosted by Kimberly  @ Caffeinated Reviewer. It's a chance to share news~ A post to recap the past week, and showcase books and things we have received.

Stacking The Shelves is also a weekly meme hosted by  Tynga's Reviews and Marlene from Reading Reality.  It's all about sharing the books you are adding to your shelves, may it be physical or virtual. This means you can include books you buy in physical store or online, books you borrow from friends or the library, review books, gifts and of course ebooks!
---
Don't forget to look at my giveaways on the right sidebar.
Sunday besides blog visiting, I did a bunch of blog ahead stuff for 2021. I also wrote a couple reviews.  I also read a lot about different items I want to buy. I read up on different flowering shrubs I might like, and different compost bins, and different dustbusters. My brother had shared the results on dustbuster reviews from Consumer Reports but when I looked at reviews online people didn't really like those!
On Monday, I talked at length with my ex about some of those things and tools since he is coming on Saturday to visit and do more projects.  The most urgent is expanding the garden beds and my daughter's jewelry armoire projects.   So I'm getting a Ryobi dustbuster which using the same electric pack as my drill / screwdriver from them. I'm getting a compost bin which turns with a handle and has 2 chambers. I'm going to use my current regular plastic garbage can to put leaves in until the composter is ready for more, and get a new, bigger wheeled can to haul out for the city pickup of yard waste.  I ordered a cute little 3L indoor compost bin which hangs off the cabinet door under the sink. We also did our voting so I can take the ballots to the BOE office tomorrow. Then I ordered some shirts from Lands End which we have purchased before and they were having a big sale up to 50% off.  I also spent over an hour on the phone with the 529 account people because they screwed up my daughter's payment for college AGAIN.  Since they changed administrators last fall it has been nothing but trouble every time.
I wanted to put azaleas or rhododendrons in the back west shady corner of the yard.  But it turns out rhododendrons are more for a different climate area. Azaleas are fine and bloom in the spring.  But now they have ones that bloom spring to fall but need full sun.  The garden center had suggested Camelias and they bloom in the fall.  I also found reblooming lilacs, peonies, and gardenias (all require sun) that I want.  For now I got one azalea and one camelia for the back corner that are shade varieties, so the azalea will bloom in the spring and the camelia in the fall.
Tuesday, I took our ballots to the Board of Elections office and picked up a Home Depot order curbside.   Then I went to work on the baby quilt finally.  Maybe I stood up too long on cutting and ironing because my back hurt after a couple hours.   But I made some good progress.  I put some deep blue rub on my back and went to sleep.
Wednesday, I was a little worried about my back because I had plans to do lots of house cleaning and yard work.  Also my daily routine might hurt.  But the routine went ok and so I did a bunch of scrubbing toilets, tubs and floors.   I sent the giveaway prizes out to the winners.  I received some new ARCs and set up their posts.  I got the last of the new flowers planted in their beds.  I sprayed the whole front yard with weed killer.  And I vacuumed the upstairs.
Thursday, I did a Walmart pickup.  I forgot to order bread. smh We have enough probably. I just hate to pass up opportunities to get staples.  Our neighbor hood is starting a book club. So I went to the book club and it was just the beginning so it isn't really organized yet.  We were outside, mostly distanced but I was the only one who wore a mask.  We decided to take turns picking books and I got to pick the first one.  I chose In the Dark, Dark Wood by Ruth Ware.  It was the only one this other member hadn't read of hers.
Friday, I dawdled a bit on getting going since it was raining. It seemed to take forever to do things.  Finally, after dinner I decided to finish organizing my linen closet and go through the boxes of stuff not stored there yet.  It was great to get it done. My daughter is going to help me with all the used tissue paper.
Saturday, I needed to finish listening to my audio book for COYER book club.  The weather was clearing up.  I finished up the vacuuming first thing. Then I worked on laundry, got the guest room set with clean sheets and got pot roast on for dinner. I updated my challenge linkys for Library Love and COYER with what I have read so far this month.  Tomorrow the weather should be sunnier and warmer so I'll do some yard work.  All the while listening to the book for COYER book club.
---
2021 Read-along
The Read-along alternates between something which is new to me and the next year a re-read of a favorite series.  I've been really happy with the new ones I have chosen in the past.  But I'd like to get some input from you as far as which series you would like to see me do, and ones where you would join in and read with us.
I have always chosen UF- Urban Fantasy for all previous Read-alongs.  I've included some other genre options this time, F- Fantasy, SF – Science Fiction, M- Mystery, PNR- Paranormal Romance, and HM – Historical Mystery.  I list the number of books.  If there are 12 or less books, we would read one per month.  If there are more,  we would need to read a book every 3-4 weeks depending on the number of books.
You can vote for as many as you would read with me.
---

Stacking the Shelves is hosted by Tynga's Reviews and Reading Reality.  These are the exciting ARCs I received this week (If you click on the cover, it will take you to the Goodreads entry):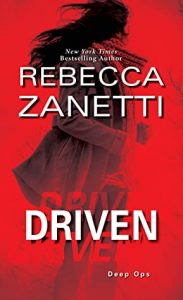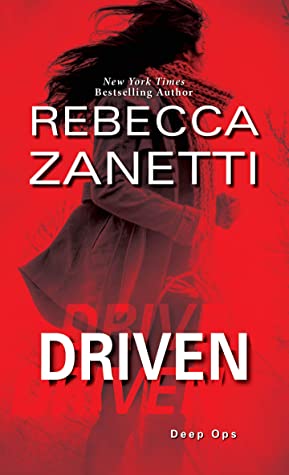 Thanks so much to Tantor Audio,  Zebra Publishing, Brilliance Audio,
(If you click on the cover, it will take you to the Goodreads entry)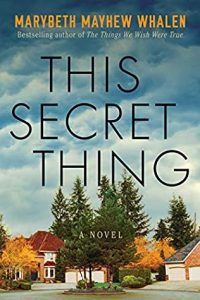 I got my Prime Free read for the month.

Now the really scary one. This is all the Kindle and Audible freebies I grabbed this past week. You can see why I need to do Thrifty Thursday to be sure I read a few at least one each month.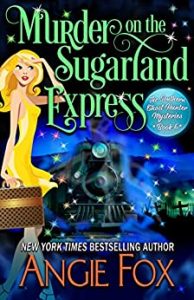 I really meant to cut back on freebies BUT  they are free so I guess that won't be happening.

I'm not including things like reviews posted or upcoming as they are always in the right sidebar. And, my challenge status is also there.
If you thought last week was busy, this week was a blur.  Next week should I keep up the good work, or hide in bed under the covers?
These next couple weeks will be hectic for me with the ex here and the projects on tap.  I hope you will still visit even if I am slower to getting around to commenting.
Anne
Latest posts by Anne - Books of My Heart
(see all)