The Sunday Post is a weekly meme hosted by Kimberly  @ Caffeinated Reviewer. It's a chance to share news~ A post to recap the past week, and showcase books and things we have received.

Stacking The Shelves is also a weekly meme hosted by  Tynga's Reviews and Marlene from Reading Reality.  It's all about sharing the books you are adding to your shelves, may it be physical or virtual. This means you can include books you buy in physical store or online, books you borrow from friends or the library, review books, gifts and of course ebooks!
---
Don't forget to look at my giveaways on the right sidebar.
Sunday was more of the same, careful and limited movements to reduce pain.  I did some blog visiting.  Then we had the first Facebook chat for the Read-along.  I thought it went really well, with lots of great ideas and discussion.  It really helped me open up to different aspects of the story and enjoy it more.  It's a risk committing to a 15 book Read-along when I haven't read the series and might not like it.  Now we are reading the second book by Jan 29.  Right after I took Lulu for a walk.  The weather was gray. It's pretty much around 50F (10C) most days and  around freezing point nights.  The walk was fine but I had some pain afterward.  It turns out my daughter didn't like the turkey sausage so when I make scalloped potatoes again I'll have ham and she wants turkey hot dogs.  I'll just make 2 smaller pans instead of one big one.
Monday was like all days lately.  I get up and try to reduce the pain. I wrote several reviews, set up several posts. My daughter had a sore throat which is now a cold.  I'm avoiding movement, because movement causes pain.  We are a fun bunch.
Tuesday, I'm not trying for a menu plan right now as neither of us feels like eating. Together we managed to get out the garbage and recycle. I worked a lot on the posts for Read-along 2021 which I had been wanting to do for a month.
Wednesday was terrible pain worse. So I called around and got a chiropractic/ massage appointment at a place my neighbors recommended.  When I called the doc actually answered the phone (lunch break) and she was so helpful.   One of her staff called back later and got all my info, and they are so nice.  I was able to get my daughter in soon and they are only 10 minutes from our house. I baked chicken thighs to make another batch of food for Lulu.
Thursday, I was dreading and hopeful to go to the new chiropractor and massage. The new chiro / massage went better than expected and less painful than I worried it might be.  They are really awesome people.   They used a CBD salve on my "tramp stamp" area which really worked.   And when I got home I had the new AceRoc titles available for March including Wild Sign by Patricia Briggs! I found out I won COYER Quarantine!  Thanks so much to Michelle and Berls; they are the very best!
Friday, I went back to the chiro early. I didn't sleep well so when I got back I napped, waking up just when my Instacart delivery arrived.  My daughter had to get up and help me carry stuff in and put it away because I'm still pretty pained.   I've got a sore throat, so maybe I'm getting her cold now.  UGH,  I've been 19 years without a cold.  We will see if this turns into one or if it goes away with some rest and liquids.  It was rainy today but not as chilly as I expected.
Saturday, well I was up a few painful times in the night but I seem to be better rested.  My life is ice packs for my back, Zicam and CBD salve.   I'm having a better day.  Now I'm going to do some computer work and then maybe eat something and go back to resting (and reading, of course).  It's been a rough week but my daughter has been great at helping.   She started her new college semester on Thursday.
Reminder:  This Thursday is Thrifty Thursday.  In February, it is February 18th.
---
Lulu's DNA results:
This was a shocker to us and very interesting. I didn't guess correctly either. We have 31 people from 6 countries vote and nobody voted for the actual answer.
Mixed Breed
 47.4% Chihuahua
10.2% Supermutt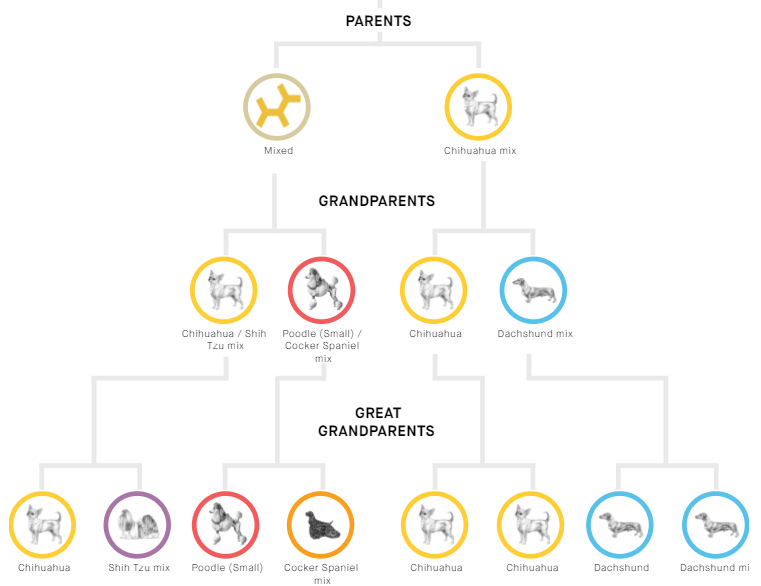 EMBARK SUPERMUTT ANALYSIS
What's in that Supermutt? There may be small amounts of DNA from these distant ancestors:
Boston Terrier
Pug
Pomeranian
If you are interested in checking your dog's DNA,  you can get $40 off using my referral link.

Stacking the Shelves is hosted by Tynga's Reviews and Reading Reality.  These are the exciting ARCs I received this week (If you click on the cover, it will take you to the Goodreads entry):
Thank you to AceRoc,  and Tantor Audio.
(If you click on the cover, it will take you to the Goodreads entry)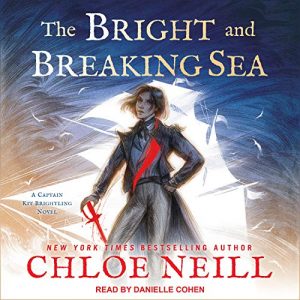 I loved this one from Chloe Neil and it was a deal at Chirp for just $2.99 with a narrator I like.

Now the really scary one. This is all the Kindle and Audible freebies I grabbed this past week. You can see why I need to do Thrifty Thursday to be sure I read a few at least one each month.
I really meant to cut back on freebies BUT  they are free so I guess that won't be happening.

I'm not including things like reviews posted or upcoming as they are always in the right sidebar. And, my challenge status is also there.
How are you holding up with things back to the non-holiday routines?
Anne
Latest posts by Anne - Books of My Heart
(see all)