The Sunday Post is a weekly meme hosted by Kimberly  @ Caffeinated Reviewer. It's a chance to share news~ A post to recap the past week, and showcase books and things we have received.

Stacking The Shelves is also a weekly meme hosted by  Tynga's Reviews and Marlene from Reading Reality.  It's all about sharing the books you are adding to your shelves, may it be physical or virtual. This means you can include books you buy in physical store or online, books you borrow from friends or the library, review books, gifts and of course ebooks!
---
Don't forget to look at my giveaways on the right sidebar.
Sunday, we are having gorgeous weather.  I'm using the new laptop for the first full day and it is fast.  Apparently for Google Chrome and SSD hard drive is a great match.  I did the usual visiting and worked on some posts. My daughter still feels achy but is working on homework.  We got organized on which classes she might take, a little, over dinner last night. I created many post setups while listening to audio. Then I perused the Audible 2-1 credit sale and found 2 I was really wanting.  I pretty much had a bit of pain and trouble standing all day.
Monday,  I got enough uninterrupted sleep last night and it's a better pain day.  I got right to work on things.  I went thru the Chirp deals to clean up emails and found a couple. I updated my Library and COYER links for the book I read in the first half of April ( a little early).  I finally made the chocolate chip cookies I planned to make about 3 weeks ago.
Tuesday, another gorgeous day with plenty to do.  I did lots of editing and scheduling of posts.  My daughter then helped me with the garbage and recycle out and then spraying to kill the weeds around the tree in front.  We got stir fry chicken rice from one of the neighborhood chefs.  I prepped my notes for going to PT Thursday.  And I watched one episode of The Equalizer.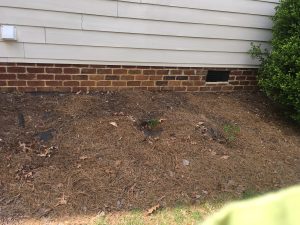 Wednesday,  I stayed in bed late reading.   When I went out with Lulu, I checked on the peonies we thought were dead.  They're up!  The snow peas are up, too.
Thursday,  I signed up my daughter for classes for summer and fall, more classes than she needs but it will give her more time to decide and then drop some.   I got everything she wanted.  Then I had my first PT session.   My PT therapist says it is my back.  She gave me one exercise to do and plans to work with me twice a week.   My back doesn't hurt; the pain is in my legs, but it is a back issue.    She also says, like my brother suggested I should move at least once every hour.  It got hot late in the day so I went downstairs and did some knitting in the family room.
Friday,  I got an Aldi Instacart.  It's just the most gorgeous day.  I called in to the home warranty because the HVAC thermostat for the upstairs doesn't seem to be working. I managed to mow the front yard. I also got the new cages on the peonies to support them when they get bigger. I expected to hurt, and hurt afterward if I stiffened up, but it went ok.  It was no worse than usual.  Maybe I can do the back yard tomorrow. We had shrimp with Asian veggies and rice noodles from the other neighborhood chef.
Saturday, I slept overnight in a split shift and in the middle, I read from 5:30-7:30am. I tried to pick up sticks in the backyard so I'll be able to mow but that didn't go well.  I did use the dustbuster on the swing  and patio chairs because it was covered in yellow pollen. I made another batch of food with chicken thighs for Lulu.  I'm glad to be able to do a bit more cooking.
---

Stacking the Shelves is hosted by Tynga's Reviews and Reading Reality.  These are the exciting ARCs I received this week (If you click on the cover, it will take you to the Goodreads entry):
My thanks to InkSlingerPR, Berkley, and  Tantor Audio.
(If you click on the cover, it will take you to the Goodreads entry)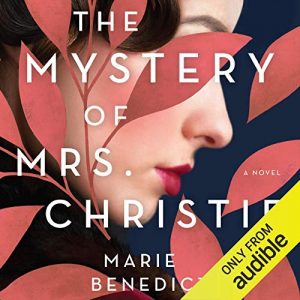 I got an Audible daily deal for $2.95.
I found 4 I wanted at the 2-1 credit Audible sale.
Then I got a coupe deals at Chirp for 99¢ and $1.99 with a favorite narrator.

Now the really scary one. This is all the Kindle and Audible freebies I grabbed this past week. You can see why I need to do Thrifty Thursday to be sure I read a few at least one each month.
I really meant to cut back on freebies BUT  they are free so I guess that won't be happening.

I'm not including things like reviews posted or upcoming as they are always in the right sidebar. And, my challenge status is also there.
Anne
Latest posts by Anne - Books of My Heart
(see all)