Hostage to Pleasure
by
Nalini Singh
Narrator:
Angela Dawe
Series:
Psy-Changeling #5
Published by
Tantor Audio
on July 28, 2011
Genres:
Paranormal Romance
Length:
12 hours, 22 minutes
Format:
Audiobook
Source:
Borrowed
Goodreads
Amazon
, 
Audible
, 
Audiobook
, 
Barnes & Noble
, 
Apple




eparated from her son and forced to create a neural implant that will mean the effective enslavement of her psychically gifted race, Ashaya Aleine is the perfect Psy: cool, calm, emotionless... at least on the surface. Inside, she's fighting a desperate battle to save her son and escape the vicious cold of the PsyNet. Yet when escape comes, it leads not to safety but to the lethal danger of a sniper's embrace.

DarkRiver sniper Dorian Christensen lost his sister to a Psy killer. Though he lacks the changeling ability to shift into animal form, his leopard lives within. And that leopard's rage at the brutal loss is a clawing darkness that hungers for vengeance. Falling for a Psy has never been on Dorian's agenda. But charged with protecting Ashaya and her son, he discovers that passion has a way of changing the rules.
Hostage to Pleasure was another great addition to the series – not necessarily my favorite, but definitely in the running. I buddy read this one with Anne and as always we had lots of misguided guesses and ended with a bunch of new questions I'm eager to see answered as the series progresses.
I think there were 3 things that really made this book stand out as a favorite for me.
1 – undoubtedly, Ashaya Aleine is the number 1 reason I liked this book. She's a Psy-mother, something we haven't gotten this close to yet. It perhaps pulled me a little bit more because I have a toddler right now and so her protective feelings and tenderness towards her child (4 years old, if I remember correctly) was very familiar to me. There were some unexpected developments in that area which I think speak to the sensitivity that Nalini Singh brings to issues (so naturally, I sometimes wonder if it's unintentional). I think it's partly that she's a mother and partly her nature, but Ashaya is fiercely determined. I really enjoyed her character.
2 – In some part because of Ashaya's determined nature, a lot of things happen in Hostage to Pleasure to further the plot. I feel like we're learning more and more about the various powers on the Psy Council and about the Psy Net. And Humans are coming into the story as a potential power player after all, in unexpected ways (at least for me). And this created quite a bit of solid action/tension. As more of an Urban Fantasy than Paranormal Romance reader, I enjoy this so much more than the romance. Hostage to Pleasure started out the most exciting I've seen yet – really launching off from the semi-cliff the last book left us on – and there were a lot more tense moments to match that pace throughout.
3 – We really saw a lot more of previous couples, even getting to have some of their POVs for a section of the book. I always enjoy revisiting couples we knew previously – in this case, we got a decent amount of Sascha and Lucas along with some others.
I do have a couple minor criticisms. First of all – Dorian. I was eager for his book. We met him back in book 1 and we've seen glimpses throughout the other books as he heals emotionally from what happened to his sister. We also know he is unable to shift – he's latent (never been able to shift). I had such high hopes for his book – I was eagerly anticipating it. I think Ashaya and her problems eclipse him though. I'm not saying I want less of her, but I was underwhelmed by the way his long-term issues were handled. I guess some of it is that her issues, exacerbate his and solving her problems ends up becoming the priority. We do get his darkness and there are some truly great moments with his connection to her son. And I did enjoy their romance though – complete with their trust issues and his struggle to overcome his hatred for the Psy. So it's minor, I just wanted MORE.
His shifting – along with another issue I won't name because it's a slight spoiler – felt like the big issues of the book (because I don't get too hung up on the relationship issues, they aren't my worry), and – my 2nd criticism – they were wrapped up entirely too easily, in my opinion. I worried and contemplated them the whole book and… well I don't want to spoil, but while I like the end result well enough, I'm not satisfied with how we got there.
Third, and this is really minor, but I think there's a mistake in a time reference. In the last book, I could have sworn we found out we had moved forward 2 years, but Sascha in this book, says she and Lucas have been mated for a year and a half. Seriously minor and maybe I'm even wrong (correct me if I am, seriously). REGARDLESS, I wish we had a clearer sense of time passing throughout the series; that would alleviate clinging to those tiny moments that tell you where we are in time and possibly misunderstanding/confusing.
The way this book wrapped up, I still have tons of questions that I can't wait to have answered in the next few books.
Narration:
I plan to continue listening because I adore Angela Dawe and I particularly enjoyed her voice for Ashaya's 4 year old son in this book. She's a fantastic narrator and I've yet to be disappointed by her performance.
Listen to a clip: HERE
---
Games:
Who (couple) said (enter the answer in the Rafflecopter, don't put in the comments)
"I'm messing up your shirt."

" Are you?" A kiss, a teasing flick of tongue along the seam of her lips. "Do it some more so I can be sure."
There are other options in the rafflecopter for you to enter discussion questions and quotes to share.
The quote for Who said "It means that whatever you are, you're not yet the woman who'll stop him from crossing the final line… from losing his humanity" in  Mine to Possess was Faith.
The villain was Ming / Psy Council.
---
Share your review/ thoughts on Hostage to Pleasure:
I thought it might be fun to link up reviews so we can find them all easily.  It can be a link to Goodreads or a blog, or wherever you have a review (short or long).
Mister Linky's Magical Widgets — Easy-Linky widget will appear right here!
This preview will disappear when the widget is displayed on your site.
If this widget does not appear,
click here
to display it.
---
Observations and questions you shared from Mine to Possess:
(Thank you  so much for sharing!)
Five years has passed since the first book Slave to Sensation, it is now 2080.
 What species will the children of Sacha and Lucas be? Will they have characteristics of one or both parents?
How will the new Psy – Changeling net work out?  How much mental connection will there be with Changelings?
Who is the Ghost? Is Ghost a single person or a team?
At some point in this series, do you think we will see a big battle between the Psy and the Snow Dancer/Dark River clans?
---
Quotes you readers shared from Mine to Possess:
(Thank you for sharing!)
"Sometimes, he said, You have to save the innocents you see in front of you and worry about the ones to come later." ~ Judd
---
Here's your to-do list:
Find your copies of these books, borrow them from a friend, get them at the library or buy them.
Read 5.5  Dorian, found in the Wild Embrace novella anthology. (I was able to get it at the library)
Read 5.6  A Gift for Kit,  free on the author site
Read 5.7  Movie Night, free on the author site.
Read Book 6, Branded by Fire, by May 7.
Make a list of a favorite quote or two as you read the book.
If you haven't read the books before, make a list of questions you have for the discussion. If you have read them, please don't spoil new readers.
Comment here and let me know if you have read them before or if you are starting on a new adventure with me.
Link up your review on Goodreads or your site to the post.
Join the COYER book chat on the Sunday following the post.
Enter the giveaways!
---
COYER Challenge is adopting our Read-along.  You can read about COYER and join that challenge or just the Facebook community chat HERE.
Hostage to Pleasure chat in a FB room (like we do for COYER book club) is:
April 18 at 12 PT, 2 CT, 3 ET and 9pm Europe, for a one hour chat.
You do not have to join the COYER challenge to participate, only the Facebook group.
---
Schedule:   
We are doing one book every 3-4 weeks, posting on Fridays. We should have a review for most of the books with the team here at Books of My Heart plus some of our friends.
Apr 16:   Hostage to Pleasure   – Berls @ Because Reading
May 7:  Branded by Fire             – Kai @ Fiction State of Mind
May 28:  Blaze of Memory          – Sophia
Jun 18:   Bonds of Justice           – Angela @ Angel's Guilty Pleasures 
Jul 16:   Play of Passion              – Robin
Aug 6:   Kiss of Snow                   – Melanie?
Aug 27:  Tangle of Need              –  Victoria @ First of All
Sep 17:   Heart of Obsidian        – Linda @ Unconventional Bookworms
Oct 15:    Shield of Winter         – Samantha @ The Book Disciple
Nov 5:    Shards of Hope            –  Jen @ That's What I'm Talking About
Dec 3:    Allegiance of Honor   – Anne
Miss a post?
Jan 1:    Slave to Sensation       – Stephanie @ Once Upon a Chapter
Jan 29:   Visions of Heat           – Rachel @ Waves of Fiction
Feb 19:   Caressed by Ice           – Kim @ Caffeinated Reviewer
Mar 19:   Mine to Possess          – KC
---
Be sure to enter the giveaways!!!
Giveaway:
A copy of Blaze of Memory, book 7, Open Intl.
Grand-Prize Giveaway: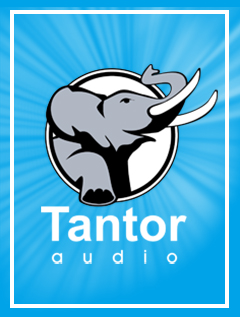 Tantor Audio is generously donating a set of 15 codes for the entire set on audio.  Codes will work US or Intl.
Rating Breakdown
Plot
Writing
Narration (Audio)
Overall:
Latest posts by Anne - Books of My Heart
(see all)
Reading this book contributed to these challenges:
Related Posts