The Sunday Post is a weekly meme hosted by Kimberly  @ Caffeinated Reviewer. It's a chance to share news~ A post to recap the past week, and showcase books and things we have received.
---
Don't forget to look at my giveaways on the right sidebar.
Sunday was a day of juggling my activities.  I was trying to visit blogs. I looked forward to the Facebook chat.  It was the last day of my brother's visit.  We had some things to do and I wanted to cook a great meal.  The weather was still pretty nice.  But the upcoming week is going to be hot.  I drove him to the airport after dinner. It was an intense weekend trying to pack in all the time with my brother.  So it felt great to be alone.
Monday, I slept until I woke up.  I have plenty to do this week but I'm going to take my time.  I caught up finally on some computer things I'd let go over the weekend.  My daughter and I were both so tired we went to bed early. Lulu was tired too. I had to turn my sound up a bit to hear it.
Tuesday,  I woke up for a few hours early but then went back to sleep.  Luckily, the new freezer was scheduled for an afternoon delivery (3-7).  I set up all the Library Love posts for 2022 while waiting for delivery. They called at 8 pm to say they would be here in the next 1.5 hours. They didn't show until 11:30pm.  They just put it in place and plugged it in.  I had to remove all the packing, install the handle and then I scrubbed it inside and out.  My experience is that Home Depot sucks for appliance delivery here and Lowes is good.
Wednesday, I woke up early worried about moving everything to the new freezer.  It went ok.  It is taking time to get to the right temp.  The old freezer did not do well on an extension cord and I found out that is a bad idea to put a freezer on an extension cord.  I had a lot to read for my review tomorrow but I got it finished and the review written.  I also called the insurance company and got a credit on my home insurance for a brand new roof.  I asked for a new auto quote.
Thursday,  another night with interrupted sleep and another day burning hot.  I spot watered in the yard.  We were going out the door to the chiro / massage and my daughter told me we needed to meet a guy so she could buy a used book.  Since we were going all the way to Cary, I also picked up my old laptop with the new SSD drive installed, went to the gluten free bakery and got Asian takeout.  I can't wait until next week when the temperature will drop a bit and we might get a little rain.  The new freezer finally got to its set temperature.  It's been on High alert with an alarm ringing off and on for the last two days.  I did put it on Turbo freeze twice to get it to temperature faster.
Friday,  I have the worst time starting new books this month.  I want to read them!  I have many to read also.  Well I'm into the current read and listen, which then means I will finish them and have to start more new ones. It's a viscous cycle.  It seems like Aug 31 and Sep 7 each have about 6 new releases or more I want to read.      This afternoon we will go out to get another used book for my daughter's  classes next week.  She is taking Geology and English Writing & Inquiry. Lulu went on our little road trip and enjoyed the ice cream stop. I ran all the diagnostics and updates on my new laptop and no problems. Hmm.
Saturday,  I read late and slept late.  Storms and rain are threatening and there has been a little rain. Yay!  We need it and it can kick off a slightly cooler week with occasional showers.  I loaded some new audiobooks to my phone.  It's working well for me to read on my iphone these days.
---
I always enjoy the ReadASeries in a Month Challenge so I'm looking forward to it again in September.  I've decided to read the Wrexford & Sloane series by Andrea Penrose.  I own some on audio, some ebook,  and the 5th book is releasing September 28, 2021 so that one may not be included, just the first 4. I own the first two on audio at Audible.  I own book 3 in ebook format.  The last one, as well as the earlier ones, are available at my library in both formats.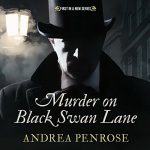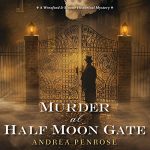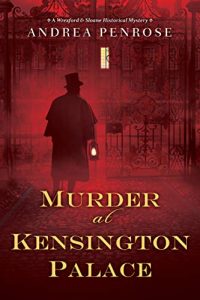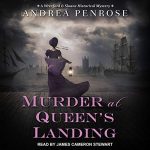 ---

Stacking the Shelves is hosted by Reading Reality.  These are the exciting ARCs I received this week (If you click on the cover, it will take you to the Goodreads entry):
Many thanks to Elizabeth Hunter,  Avon and Harper Voyager, Tantor Audio,   Simon & Schuster Audio, and Harper Audio.
(If you click on the cover, it will take you to the Goodreads entry)
I couldn't resist this Audible Daily deal for $1.95.  I got Peace Talks (ebook)  for $1.99.
I found 10 audiobooks I'd like to own in the Audible 2-1 credit sale, but these two weren't at the library.

Now the really scary one. This is all the Kindle and Audible freebies I grabbed this past week. You can see why I need to do Thrifty Thursday to be sure I read a few at least one each month.
I really meant to cut back on freebies BUT  they are free so I guess that won't be happening.

I'm not including things like reviews posted or upcoming as they are always in the right sidebar. And, my challenge status is also there.
Anne
Latest posts by Anne - Books of My Heart
(see all)