The Sunday Post is a weekly meme hosted by Kimberly  @ Caffeinated Reviewer. It's a chance to share news~ A post to recap the past week, and showcase books and things we have received.
---
Don't forget to look at my giveaways on the right sidebar.
Sunday I lollygagged and read in the morning.  Then I finally got going on visiting.  I got my Wordle in 2 tries.  But for the first time ever a couple days ago I couldn't even make any guesses for a word after the 4th try and having 3 letters in the right place A_E_D  My last guess was amend. I had two more guesses but gave up.   I am very sad / worried / angry about the situation in Ukraine.   I've seen complaints about gas prices going up. We in America only get about 1-3% of ours from Russia.  I have lost track of gas prices because electric hybrid. I only buy gas 1-2 times per year.  With us staying home more, we aren't buying gas often. The weather was really warm 80 F / 27C and Lulu enjoyed her walk as always.
Monday, I read in the morning to finish up an eARC.  Another very warm day,  Lulu and I walked a longer route again. I didn't do as much as I wanted but I got a bit organized. I read Devil to Pay (Night Huntress #3.5) novella. I'm really thrilled by how active the Read-along FB messenger chats are that we set up following the FB room chats.
Tuesday,  I got a lot of tasks which were hanging around off my plate.  I placed a pickup order with Harris Teeter and also for my Rxs.  I called the OBGYN about my daughter and my appointments. I ordered one of my daughter's dermatology lotions. I set up some posts. I talked to Walgreens but I could tell the person I talked with was a waste of time and I'll need to call again tomorrow.
Wednesday, it's a cloudy, rainy day so I've been writing reviews, doing laundry, vacuuming and other chores. I talked to Walgreens and confirmed they messed things up.
Thursday, still cloudy a bit of drizzle.  I tried to get going a little earlier with a Walmart pickup. I was supposed to have my car detailed so I was cleaning everything out of the car. But it was cancelled again which worked out as it rained anyway.   I did some cleanup in the garage.  I'm reorganizing the shelves since I have two new ones which used to be in a kitchen pantry.   I forgot to call the OBGYN and will have to do it tomorrow. Wow I hit the books jackpot!  My Goodreads giveaway arrived from Minotaur Books – The Drowning Sea by Sarah Taylor Stewart.  Then I got a pile of unexpected books from Berkley Romance.  I don't get physical books very often anymore.  I do request a few for books I am reading to giveaway.  These will be giveaways too. You will also be able to tell from my overflowing New books (ARCs)  that I FINALLY went through review requests and accepted some.
Friday,  it wasn't supposed to rain but it is raining this afternoon.  It's warmer but I still feel cold in the house. I called the OBGYN right away because I think they only work the morning on Friday.  Walgreens partial filled the other Rx but had told me they would have more today so I'll wait to see if I can get the whole Rx later today rather than making 2 trips.
Saturday,  I spent a lot of the day reading. I did go pick up the 2 Rx at Walgreens. Lulu went along and is a fan of heated seats.  The wind was extremely blustery and made it feel very cold.  It's getting down to 20F /-7C tonight!
---

Stacking the Shelves is hosted by  Reading Reality.  These are the exciting ARCs I received this week (If you click on the cover, it will take you to the Goodreads entry):
Thank you so much to Penguin Audio, William Morrow, Minotaur Books, Berkley Romance,  Harper Audio, Simon & Schuster Audio. 
(If you click on the cover, it will take you to the Goodreads entry)
I have been wanting to read this one and couldn't pass up the $3.95 Audible Daily deal.

Now the really scary one. This is all the Kindle and Audible freebies I grabbed this past week. You can see why I need to do Thrifty Thursday to be sure I read a few at least one each month.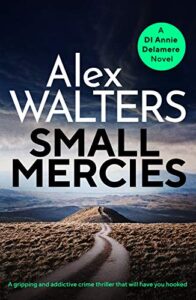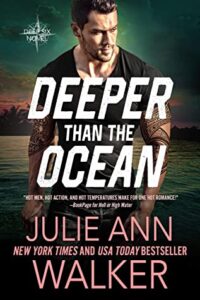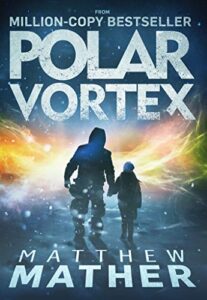 I really meant to cut back on freebies BUT  they are free so I guess that won't be happening.

I'm not including things like reviews posted or upcoming as they are always in the right sidebar. And, my challenge status is also there.
Anne
Latest posts by Anne - Books of My Heart
(see all)