The Sunday Post is a weekly meme hosted by Kimberly  @ Caffeinated Reviewer. It's a chance to share news~ A post to recap the past week, and showcase books and things we have received.
---
Don't forget to look at my giveaways on the right sidebar. Two giveaways end tomorrow (US).
Sunday,  Lulu let me take my time this morning. I read a few chapters of my current eARC.  I have added pushups and weights to the morning routine. I can feel my stomach muscles which is good. It's working.  I have to gradually increase repetitions which I've done in the past.  When we went out I watered on the west side and the front planters.  It's supposed to rain tomorrow but it was supposed to all day rain yesterday and it didn't. I looked at the week ahead and my daughter has a medical appointment every day but Wednesday.
Monday,  I woke to rain and cooler temperatures.  We need the rain so I'm fine with it. Lulu is not so pleased.  She went right out and did her business.  She might be cranky but she isn't stupid. It finally stopped raining in the late afternoon so Lulu and I set out in jackets. Lulu started in boots but she lost them as we went along.
Tuesday,  about 10 degrees warmer and sunny today but kind of windy.  I had a bunch of errands planned for late morning. I went to the post office,  a pickup at Lowe's Home Improvement,  and then a pickup at Harris Teeter.  I was especially excited to get a box of the right size to pack up the extra laser printer to store it for future parts.   I did some usual tasks and then had my daughter's medical appointment. I finally decided on the menu plan for the week, then Lulu and I walked right before dinner.   We ate leftovers for dinner, but then I did a major sort of my spices.  I threw out a few which were really old. I was so tired I kept falling asleep while trying to read.
Wednesday, I was able to sleep a bit later.  I responded to some comments and did some other computer work. I finished my audio I started yesterday and messaged Berls. Luckily she also just finished her audio so we could start on our next buddy read!!  Then I went to Feedly to do some visiting.  I saw an Ilona Andrews post with the Ruby Fever cover posted 29 minutes ago and ran right to Netgalley. At least I got it requested.  Avon is not my biggest fan so we will see. I realized that 5 books which will probably be in my top 10 for the year are all releasing on August 23rd!
Thursday,  I watered the gardens a bit when I took Lulu out.  The snow peas and roses are going well. I figured out some longer loops in my neighborhood which may work for cooler days.  I got Ruby Fever!!!!!  Now if I could just sit down and read it this afternoon. No, I have errands and a trip to Aldi and Lulu to walk.  We also plan to get takeout at Alpaca Chicken since we haven't done that in months.  We ate lunch after we got back.  I finished my project of labeling all the spice holders. Then it had cooled off a bit so Lulu and I walked our favorite route by the swans.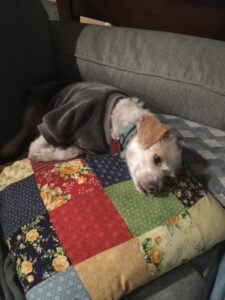 Friday, I did a little watering and a few computer tasks.  Then I needed to take my daughter to her gastro specialist.  Since she is doing well, we will only see her every 6 months instead of every 3 months now.  Then I stopped at Wegman's across the street because I was about out of milk.  I've never been inside one since I don't live close to one, but have ordered from them for delivery.  I really like their excellent produce and some gluten free products,  and reasonable prices.  I had a snack and then went to walk Lulu.
Saturday,  so I stayed up reading last night and then read all morning too. I did some watering of the garden as it's going to be hot 88F / 31C  and dry the next 3 days. I was gifted some craft supplies I thought my daughter would like on our Buy Nothing group so I went to pick those up.  I waited until it cooled down to take Lulu for our walk.  We went our favorite long route by the swans.  Now I'm watering in the yard again.
---

Stacking the Shelves is hosted by Reading Reality.  These are the exciting ARCs I received this week (If you click on the cover, it will take you to the Goodreads entry):
My grateful thanks to Montlake,  Carina Press, Poised Pen Press,  Tantor Audio,  PRH Audio,  Avon and Tantor Audio.                      
(If you click on the cover, it will take you to the Goodreads entry)
I did "buy"  all the world book day titles on Amazon.   You can see the 10 international titles HERE.  They are free for another 4 days.

Now the really scary one. This is all the Kindle and Audible freebies I grabbed this past week. You can see why I need to do Thrifty Thursday to be sure I read a few at least one each month.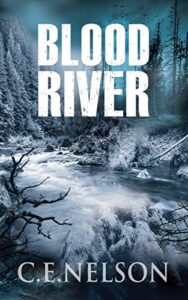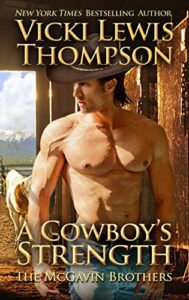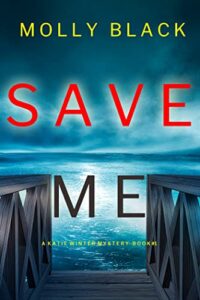 I really meant to cut back on freebies BUT  they are free so I guess that won't be happening.

I'm not including things like reviews posted or upcoming as they are always in the right sidebar. And, my challenge status is also there.
Anne
Latest posts by Anne - Books of My Heart
(see all)