The Sunday Post is a weekly meme hosted by Kimberly  @ Caffeinated Reviewer. It's a chance to share news~ A post to recap the past week, and showcase books and things we have received.
---
Don't forget to look at my giveaways on the right sidebar.  Vanishing Hour and Archangel's Resurrection Giveaways end tonight.
Sunday, I'm still working through piles of laundry, visiting and blogging to catch up after traveling the past week. Lulu and I took a walk and enjoyed a bunch of Halloween decorations.    The leaves are glorious.  I put together orders for Walmart and Wegmans pickups.
Monday, I woke early, tried to do somethings before going for pickups.  Well I mostly got what we needed going to 2 places even with a bunch of substitutions.  I made a bunch of phone calls and wrote a few book reviews.  I compiled my month end statistics.    After dinner, I caught up on replying to all comments on the blog.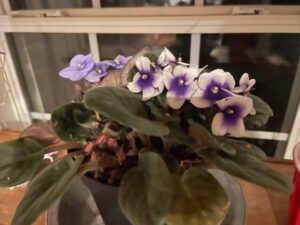 Tuesday,  a rainy morning.  I have another afternoon of errands.   We went to early vote,  then to Joanns to exchange some yarn for skeins with a better dye lot.  I made a quick stop at a Walmart (different one)  to get the items I couldn't get in my curbside pickup yesterday.   After some rain the last two days, it's going to be sunny and 70s (20-23C) so just beautiful the rest of the week.  Rafflecopter picked winners for me and I started emailing them and getting together their prizes.  Lulu and I walked the longer route.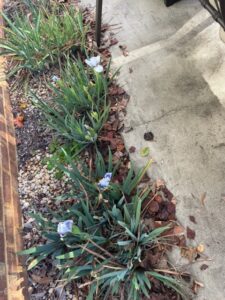 Wednesday,  I woke very early to get my daughter registered for her Spring classes.  It's her last two classes. She will graduate in Spring 2023.  She's taking Principles of Accounting I and Art History.  After getting her classes, I went back to sleep.  I hadn't slept well. I kept waking up being worried I would miss the registration time.  I continue to notify Blogoversary winners and get prizes for them.  I called to get another Rx filled for my daughter.  I couldn't stand the stove anymore so I took off all the burner grates to clean them and to clean the top of the stove.   I setup lots of review posts today.   Lulu and I had a nice longer walk before dinner.
Thursday,  I'm struggling a bit this week.  I'm tired from last week and behind on things.  I am worried about our country and the election next week with all the hate and political violence.  I definitely am spending too much time doom scrolling.  I haven't finished an ebook in nearly 2 weeks.  I'm jumping around a bit on audios too.   My daughter has her math test today.  She seemed to do well. I finally got some ebook reading done in the car while she was taking her test.  Afterward, the neighbor came over and picked up his 32 foot ladder and snake.  I talked to him about repairing my outdoor outlets and installing new light fixtures in the hall upstairs.
Friday,  I started by reading until I finished my book.  Then I did a little computer stuff and wrote my review.  It was later than I wanted when I went out and blew the leaves from the front yard to the curb.  The city will come by with their sucker. The backyard leaves which are much larger in quantity I blew to the back fence.  Some will go on the big compost heap and others I will suck up with my leaf eater which breaks them into small pieces and then they can go into my compost bins.  I needed a quick shower so I got my daughter to measuring out all the spices for the meatballs, to boil the water for the spaghetti and to put the spinach in the steamer.   When  I got back, I made the meatballs, set the table, unloaded and reloaded the dishwasher while the meatballs baked in the oven. After dinner, we took Lulu for a walk and she was SO excited.
Saturday,  ugh  I forgot to include the Rafflecopter on the Read-along post.  Thanks for telling me Eva.  It's there now. I was sad to see lots of leaves fell overnight so the dog logs are hidden again. I did a lot of different work on blog and computer things. I created a shared spreadsheet with my daughter so she has a set of sheets with her meds, her immunizations and other medical information.  I sent her all her doctor contacts from my phone.  My daughter and I walked Lulu.  Then I wrote a review and scheduled some other posts.   The leaves are still lovely.  We have roses, anemone, gaillardia, marigolds, stand dwarf beaded iris all still blooming.  Inside, I have orchids and african violets blooming.   The weather will be nice this week 70-80F (20-25C), then rain by Thursday and after that 50s(10C) next weekend.
I am hosting some challenges and the Read-along in 2023.  I'm going to try to post a list of upcoming things by November 20th with announcements or when more information will be available.
---
How do I do it?
Do you have your posts automatically published to Facebook, Twitter, Goodreads or other social media?  I've been using Jetpack Publicize.  It was a bit tricky to set up but it's worked well for my 5 years.  Now it looks like they might start charging if you have more than 30 posts a month, and I do.  I have 1-2 every day probably 9-10 a week but that's over 30.  I think it said it would be $10 a month for those extra 6 -10 posts I have which is kinda spendy.
Also what are you doing about Twitter?  I do spend some time on Twitter and I used it before Facebook.  I have two accounts, a personal one and a blog one.  For now, I'm not changing things.  I may do something different personally but leave the blog one which is solely book related.
If you have any tips for me, please comment.
---
December Reading:  I had another good reading month.  I managed to read  24 books. Audiobooks continue to help me read more. Some count for more than one challenge.  I listened to 17 audiobooks, read  7 library books,  23 COYER reads (on my list),   and  6 books which I already own.
All Library books (including ones not reviewed on the blog)  2022 Library Love Challenge
I did manage to read 6 books I own (goal is 3 per month):
🎧  A Good Girl's Guide to Murder by Holly Jackson
Up From the Grave by Jeaniene Frost
🎧  Nice Dragons Finish Last by Rachel Aaron
🎧  Verity by Colleen Hoover
🎧  Bound by Flames by Jeaniene Frost
🎧  One Good Dragon Deserves Another by Rachel Aaron
---

Stacking the Shelves is hosted by Reading Reality.  These are the exciting ARCs I received this week (If you click on the cover, it will take you to the Goodreads entry):
NOTHING.
(If you click on the cover, it will take you to the Goodreads entry)
I found one in the Audible sale I wanted for $4.   I got the new novella in the Alex Verus series using my no-rush rewards.   Then I picked up my Prime First Read selection.  

Now the really scary one. This is all the Kindle and Audible freebies I grabbed this past week. You can see why I need to do Thrifty Thursday to be sure I read a few at least one each month.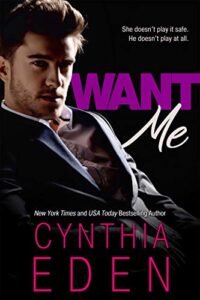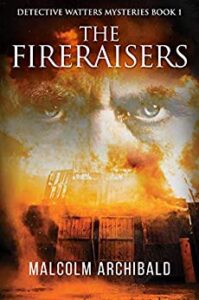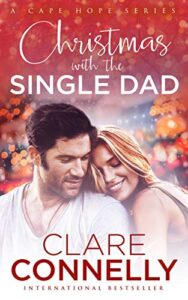 I really meant to cut back on freebies BUT  they are free so I guess that won't be happening.

I'm not including things like reviews posted or upcoming as they are always in the right sidebar. And, my challenge status is also there.
Anne
Latest posts by Anne - Books of My Heart
(see all)