Review copy was received from NetGalley. This does not affect my opinion of the book or the content of my review.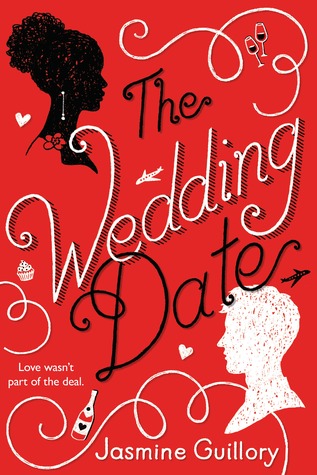 The Wedding Date
by
Jasmine Guillory
Published by
Berkley
on January 30, 2018
Genres:
Contemporary Romance
Pages:
320
Format:
eARC
Source:
NetGalley
Goodreads
Amazon
, 
Audible
, 
Audiobook
, 
Barnes & Noble




Agreeing to go to a wedding with a guy she gets stuck with in an elevator is something Alexa Monroe wouldn't normally do. But there's something about Drew Nichols that's too hard to resist.

On the eve of his ex's wedding festivities, Drew is minus a plus one. Until a power outage strands him with the perfect candidate for a fake girlfriend...

After Alexa and Drew have more fun than they ever thought possible, Drew has to fly back to Los Angeles and his job as a pediatric surgeon, and Alexa heads home to Berkeley, where she's the mayor's chief of staff. Too bad they can't stop thinking about the other...

They're just two high-powered professionals on a collision course toward the long distance dating disaster of the century--or closing the gap between what they think they need and what they truly want...
I picked The Wedding Date as a fun, light read and it was. The couple, Drew and Alexa, started off with a meet-cute in an elevator.  Both of them were smart, educated professionals with important jobs. It wasn't difficult to understand how they might connect and be attracted to one another.
The disconnect with reality was how they weren't very honest with themselves or each other about their feelings. I realize anyone can feel vulnerable and not want to admit their feelings since they might get hurt. One might want to wait for a few weeks or a few months at least. But when in their 30s and / or in a relationship lasting a few months with some expense involved, I'd think they would be mature enough to get more real.
Eventually, each of them worked through the relationship and their other personal issues. I appreciated this growth in the characters. Their dating was fun, heart-warming, and sexy. The HEA happened in a believable way, which brought forth all the feels.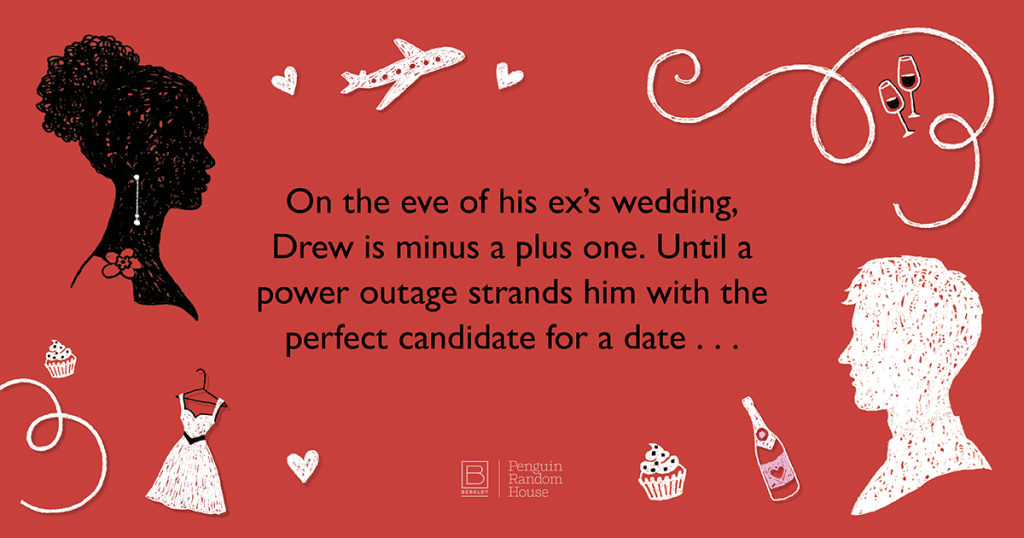 Excerpt:
Alexa danced with Lauren, letting the movement and the laughter shake away her annoying thoughts. When she felt a hand on her waist, she turned to see Drew behind her and laughed again, at how ridiculous the evening had been and how much fun she was suddenly having. He took ahold of one of her hands and swung her around to face him and laughed back down at her. Other members of the wedding party joined their group and danced with and around them, but song after song came on, and he never moved from her side.

"Water?" he said in her ear after they'd been on the dance floor for a long time.

"Yes, please." She walked with him over to the bar.

She glanced up at the ornate clock over the bar, surprised at how late it had gotten. And how much she didn't want this night to end. Damn it, it had been fun to be Drew's fake girlfriend, but she knew that once the clock struck midnight, so to speak, the fairy tale would be all over.

He leaned against the bar, his jacket off, his bow tie untied, a little sweaty and disheveled from dancing. Good Lord, this guy was hot.

He rolled up his sleeves, exposing his tan forearms. She wanted to run her fingers up and down them and feel how warm and strong they were.

She needed to stop letting her imagination run away with her.

"Um," she said. "It's getting late, and if I want to make the last BART train back to the East Bay, I should probably leave pretty soon."

Why had she said that? Why, when she was standing next to a hot guy, basically panting over him? If she was Maddie, hell, if she was Amy, she would have grabbed one of those hot forearms and wrapped it around her body, letting him know what she wanted without having to say anything. Sadly, she was Alexa, so she would flee instead.

He put his water bottle down and looked at her.

"Okay."

"Okay," she said. Olivia and Maddie would get mad at her for not throwing herself at him, but they didn't understand that she just didn't know how. Plus, rejection from this guy was the last thing her self-esteem needed. Talk about the opposite of getting back on the horse; that would make her avoid horses, and stables, and all farm animals for another few years. So to speak.

He stepped closer to her and put his hand on her waist. Her hand landed on his arm, and, without even meaning to, she ran her fingers up and down. Oh God, touching him like this was as good as she'd thought it would be.

"Or"—he looked straight down into her eyes—"you could stay."

A question was in his eyes, and a smile hovered over his lips. His thumb drew slow circles on her hip and then moved up her side to her ribs. His other hand moved up to her face and traced the outline of her lips with his fingers.

She shivered.

He waited.

"Or," she said, "I could stay."
Latest posts by Anne - Books of My Heart
(see all)
Reading this book contributed to these challenges:
2018 New Release Challenge
COYER Winter Switch
Related Posts