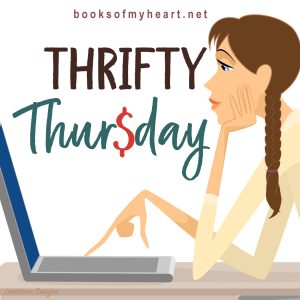 The purpose of Thrifty Thursday is to read a book which was free (at some point).
Kindle freebie on August 22, 2018  (currently $3.99 at Amazon and available in Kindle Unlimited as of writing this post)
Overall rating 4.38 with 107 ratings and 27 reviews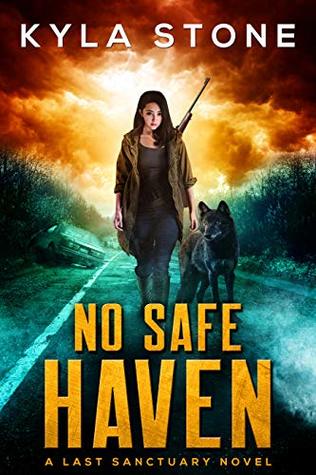 No Safe Haven
by
Kyla Stone
Published by
Indie
on August 13, 2018
Genres:
Dystopia
Pages:
286
Format:
eBook
Source:
Purchased
Goodreads
Amazon



Run to save your life—or stay and fight for what's yours...
Isolated at her family's wildlife refuge in northern Georgia, Raven longs to escape. Instead, she spends her days shoveling manure for bears and wolves—until her father contracts the deadly Hydra virus.

Desperate to help him, Raven journeys into town to get medicine, only to discover the outside world is collapsing into chaos. There are no police, no laws, and no hospitals. No one is coming to help.

The wildlife refuge she once resented now offers sanctuary—plenty of food, shelter, and the safety of electrified fences. Using the skills her father taught her, Raven knows how to survive.

But the threat is just beginning. The electrified fences may be failing. Even worse, a dangerous gang tracks Raven back to the refuge. And they'll stop at nothing to take what she has...

Raven can run. Or she can stand her ground, risking everything to defend the animals—and her home.
I always pick my Thrifty Thursday books on a variety of criteria. I look to find something in the genre I am wanting and the overall ratings. Sometimes, I try to find one to fit a reading challenge. This time of year, I am working to read all the new release ones since they count for the New Release Challenge.
No Safe Haven is the story of a very new adult in a world where things have gone very badly.  Raven is rather immature but is well trained in her own isolated world to survive. The story is jam packed with action as the world heads from bad to worse.  A few times, it doesn't seem realistic she could survive when she has a bit of TSTL actions.
Overall, I really enjoyed Raven's emotional process of coming to terms with the hard reality of survival. She has to place a value on different lives, including her own. I love her skills with outdoor survival, and her affinity with animals.
---
These are only Kindle freebies I get, or ones through author newsletters which anyone can sign up and get for free. I don't include things like Kindle Unlimited or Prime Free Reading (I do have it). Both Tantor and Audible have occasional free audios (to anyone) and I do include those.  Since I one-click on 1-2 freebies a day or probably at least 5 a week, I came up with this feature to make sure I start reading them.
So I have thought about doing a Thrifty Thursday Challenge someday. For now,  what I think would be fun is if you have read and reviewed  a freebie, link up to your review (Goodreads, blog, facebook or wherever) below.
---
Add your review link here: 
Mister Linky's Magical Widgets — Thumb-Linky widget will appear right here!
This preview will disappear when the widget is displayed on your site.
If this widget does not appear,
click here
to display it.
Latest posts by Anne - Books of My Heart
(see all)
Related Posts