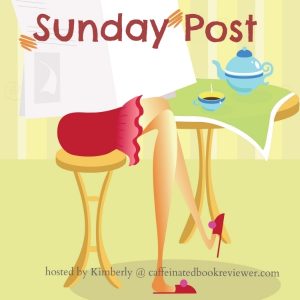 The Sunday Post is a weekly meme hosted by Kimberly  @ Caffeinated Reviewer. It's a chance to share news~ A post to recap the past week on your blog and showcase books and things we have received.
Stacking The Shelves
is also a weekly meme hosted by 
Tynga's Reviews
and Marlene from
Reading Reality.
It's all about sharing the books you are adding to your shelves, may it be physical or virtual. This means you can include books you buy in physical store or online, books you borrow from friends or the library, review books, gifts and of course ebooks!

Don't forget to look at my giveaways on the right sidebar.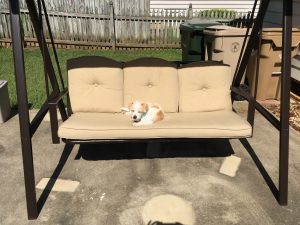 What a crazy week again.  It's almost over. I am writing a quick bit today (Saturday) before I go get another U-haul van so tonight and tomorrow I can get the last of the items at the old house, hopefully.   Thankfully,  the weather has been much cooler which is great.  Also, Lulu has not been waking me up early this week.  The sofa and patio swing are hers, of course.  Each day I either hauled loads in the car or in a UHaul truck.
Monday my daughter had 2 doc appts and I packed and hauled loads around them.  Tuesday, she had her wisdom teeth out and it rained a lot. The dentist was only about a mile from the old house, so I ran over and grabbed a load.  Tuesday night, I was paying bills and putting a few things away.  Wednesday, I grabbed a few loads. We did not go to quilting. My daughter was doing fine but kind of tired.  No quilting the next 2 weeks as our hostess is out of town.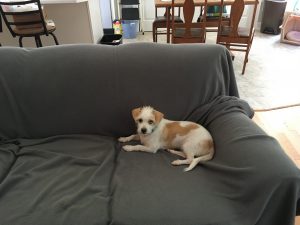 Thursday, I wrote some reviews and did some organizing in the morning, then went to get the truck and meet the movers. They didn't have the 17foot truck, so they gave me a 20ft.  The problem is that can't be back into the steep driveway so everything had to be carried up and down.  Also,  boxes take longer to load than pieces of furniture.  The guys were really nice and helpful but quite disorganized. They had brought no drinks with them, so they drank all the water and gatorade I had left at the old house. They stayed with it past the hours I had contracted and even called 2 additional guys to help unload. I did convince them to let me pay more because the 2 extra guys were really on the ball.
Friday, I drove the U-Haul truck to our annual doctor checkups, then went over to fill it up for another load.  My daughter was really helpful. But the steep driveway was killer.  My hands were cramping and I was exhausted.  I dropped the truck right at 4:30 pm.  Friday night, I went to Lowes and Walmart because I knew I would accomplish nothing at home.  I was dozing while listening to audio after I showered. Then when I was ready to sleep my hands and legs were having horrible muscle cramps.  Finally I just laid completely still and slept. I'm fine this morning.
Today I am doing some more paperwork and a bit of unpacking.  Tonight and tomorrow mornings loads should be the end of it.  Well, there might be a car load of some fragile thing like a lamp or framed art work.   Monday, the cleaners and carpet steam cleaners will arrive. My daughter has 2 more doc appts.   If I have any energy, I should pick up sticks and pull weeds.  I did put new filters in the furnace and new lightbulbs everywhere needed on Thursday.  I still have to bring over the Harley.
Today is my mother's 92nd birthday. Until January 24, when she broke her hip, she still lived in her own home and was driving. She passed her driving test last year.  But since then, she has been in a nursing home and it seems unlikely she will be able to go back.  Last week, my brother and his wife went to the house to get rid of more items to prepare for eventual sale.  There were things like expired canned food, etc.
I'm behind on reading. In fact, I was supposed to be part of a blog tour today and haven't yet read the book. I hate that; I've never missed a commitment.  I am only doing well with audio this week.  I have 3 books to read this week but after tomorrow things will be easier.  I want to unpack quickly but it doesn't have a deadline.

Stacking the Shelves is hosted by Tynga's Reviews and Reading Reality.  These are the exciting ARCs I received this week: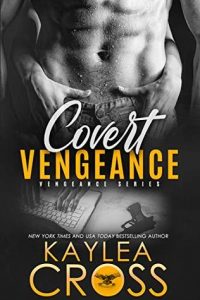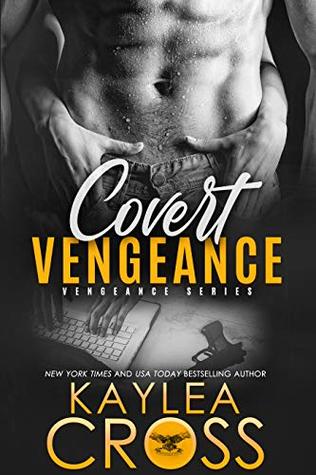 Thank you Kaylea Cross and InkSlingerPR!
Nothing.

Now the really scary one. This is all the Kindle and Audible freebies I grabbed this past week. You can see why I need to do Thrifty Thursday to be sure I read a few at least one each month.
I really meant to cut back on freebies BUT  they are free so I guess that won't be happening.

I'm not including things like reviews posted or upcoming as they are always in the right sidebar. And, my challenge status is also there.
If you like this and want to see me do the Sunday post, as often as I can manage, leave me a comment and let me know.
Anne
Latest posts by Anne - Books of My Heart
(see all)