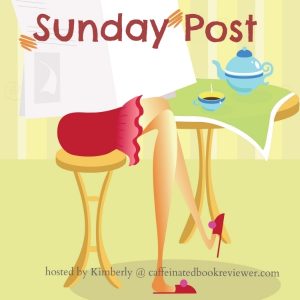 The Sunday Post is a weekly meme hosted by Kimberly  @ Caffeinated Reviewer. It's a chance to share news~ A post to recap the past week on your blog and showcase books and things we have received.
Stacking The Shelves
is also a weekly meme hosted by 
Tynga's Reviews
and Marlene from
Reading Reality.
It's all about sharing the books you are adding to your shelves, may it be physical or virtual. This means you can include books you buy in physical store or online, books you borrow from friends or the library, review books, gifts and of course ebooks!

Don't forget to look at my giveaways on the right sidebar.
Sunday was a good day for doing things and cooking things.  I wrote some reviews, visited some blogs and did some laundry before my daughter got up.  I continued doing more computer work but finally after dinner, we went through some boxes.  I found something I had been hunting for a few weeks.  My daughter got some boxes from her room unpacked and cleaned up her bathroom!  Monday is always on the run to school and appointments.
Tuesday felt like Sunday as we stayed home and worked on stuff. I did a bunch of loads of laundry and even though my daughter slept in late, she worked hard on putting away clothes from the 4 boxes of her stuff I laundered.  The upholsterer called and the sofa and big chair are finished so I made arrangements to pick them up next Thursday.  I loaded up all my audio ARCs to my phone for the trip.
Wednesday was the big packup.  We also got manicures and I got a few grocery items since my daughter is flying in for the weekend and I am driving.  Thursday and Friday I'll be traveling to Iowa.   Well I got to Iowa, picking up my niece in Indianapolis after her optometry classes ended   We didn't get to town until 10pm.  My poor daughter's first flight was delayed so she missed her connection and ended up stranded in Chicago overnight.  She was pretty freaked out dealing with trying to go standby, failing that (2 people got to go she was #3 in line)  and then finding a hotel and getting there. I had her suitcase and coat, so she had nothing but a backpack.  It's like 30F, 0C. So I picked her up Saturday, we missed the lunch event. But had the afternoon and evening with family.  Sunday, we both head home. I'll post more next week. I won't be home until Monday night, so I will be late to the visiting next week.

Stacking the Shelves is hosted by Tynga's Reviews and Reading Reality.  These are the exciting ARCs I received this week (If you click on the cover, it will take you to the Goodreads entry):
Thank you so much Harper/Harlequin Audio,  Simon & Schuster Audio,  AceRoc / Berkley Publishing,  and Social Butterfly PR.
(If you click on the cover, it will take you to the Goodreads entry)
I got these in the 2-1 credit sale at Audible.

Now the really scary one. This is all the Kindle and Audible freebies I grabbed this past week. You can see why I need to do Thrifty Thursday to be sure I read a few at least one each month.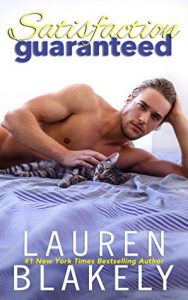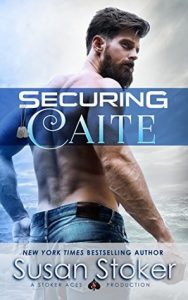 I really meant to cut back on freebies BUT  they are free so I guess that won't be happening.

I'm not including things like reviews posted or upcoming as they are always in the right sidebar. And, my challenge status is also there.
If you like this and want to see me do the Sunday post, as often as I can manage, leave me a comment and let me know.
Anne
Latest posts by Anne - Books of My Heart
(see all)