The Sunday Post is a weekly meme hosted by Kimberly  @ Caffeinated Reviewer. It's a chance to share news~ A post to recap the past week, and showcase books and things we have received.

Stacking The Shelves is also a weekly meme hosted by  Tynga's Reviews and Marlene from Reading Reality.  It's all about sharing the books you are adding to your shelves, may it be physical or virtual. This means you can include books you buy in physical store or online, books you borrow from friends or the library, review books, gifts and of course ebooks!
---
Sunday, it was finally starting to warm up. It's been a couple of nice days, a couple of rainy days, then a couple of freezing days, over and over, every week.    I was feeling antsy and not like doing anything.  The dining room photo wall is half up and I'm mulling over the second half.  I visited blogs.  Otherwise, I listened to an audio and did laundry.  Monday will be the usual long day, no holiday.  But Tuesday is a holiday at her school!  Since she only has class MWF, we have no break.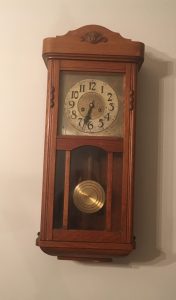 There are 2 movies I have wanted to see in the theaters and I keep putting it off because of things I need to do.  Finally I decided to go this Tuesday as it is the discount day. Good thing because it looks like they both will be out of theaters this week.  Tuesday afternoon I went to see Star Wars IX.  Then Wednesday while my daughter was in class I went to The Gentleman.  I think the last movie I saw in the theater was Star Wars VIII.  I do like the recliners they have now.  I enjoyed both movies.
Tuesday, I wrote a review, gathered up the trash and recycle to go out. I also unpacked 2 boxes of items which belong in my linen closet. Wednesday, I also picked up my grandmother's clock from repair and hung it in the dining room.  Thursday, we were happy to stay home since it was going to be cold, rainy and even snowy. Lulu is not a fan of the snow and runs to hide rather than go outside.  My daughter was studying for midterms and I was working on various projects.
Friday was called as a snow day, because they have no idea of how to deal with it in NC.  It was really just a dusting. I was going to stay home all day but we ended up going out to get a pair of end tables for the family room I found on FB Marketplace.  So then we also picked up my daughter's prescriptions and I dropped off a book which was due at the library. I worked through a bunch of emails, and blog visiting. I stayed  up until 2 am reading.
I have had a lazy long weekend from the view I didn't have to adhere to a schedule. I was happy to stay home and work on things. Saturday, the rest of the snow melted and Lulu was more willing to go outside. I mostly read and wrote reviews, trying to get a little ahead. Having that extra day has been great to relax a bit.  This next week starts out rainy and a bit warmer, but back to clear and freezing nights at the end and next weekend. So much for starting the spring planting.
Next week will be the February wrap up.  COYER is ending this week. *cries*  I've been reading a Nora Roberts dystopian trilogy with Carole which we will finish up this week. Friday is the next installment of our Read-along of the third in the Mercy Thompson series with an international giveaway.

Stacking the Shelves is hosted by Tynga's Reviews and Reading Reality.  These are the exciting ARCs I received this week (If you click on the cover, it will take you to the Goodreads entry):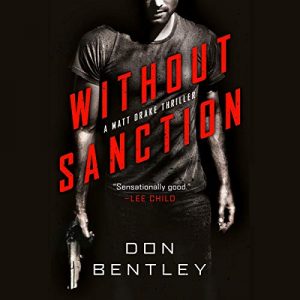 Thanks so much to  AceRoc books  and Penguin Audio.
(If you click on the cover, it will take you to the Goodreads entry)
I was able to get The Old Success on Chirp for $3.99, and The Flight Girls for $4.99.

Now the really scary one. This is all the Kindle and Audible freebies I grabbed this past week. You can see why I need to do Thrifty Thursday to be sure I read a few at least one each month.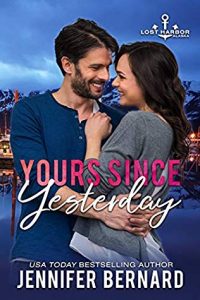 I really meant to cut back on freebies BUT  they are free so I guess that won't be happening.

I'm not including things like reviews posted or upcoming as they are always in the right sidebar. And, my challenge status is also there.
If you like this and want to see me do the Sunday post, as often as I can manage, leave me a comment and let me know.
Anne
Latest posts by Anne - Books of My Heart
(see all)