The Sunday Post is a weekly meme hosted by Kimberly  @ Caffeinated Reviewer. It's a chance to share news~ A post to recap the past week, and showcase books and things we have received.

Stacking The Shelves is also a weekly meme hosted by  Tynga's Reviews and Marlene from Reading Reality.  It's all about sharing the books you are adding to your shelves, may it be physical or virtual. This means you can include books you buy in physical store or online, books you borrow from friends or the library, review books, gifts and of course ebooks!
---
Don't forget to look at my giveaways on the right sidebar.
So our exciting news on the blog is Sophia is joining our team as a reviewer, every other Wednesday!  She will start posting March 18th. I am so excited to have her join us and share more books I will want to read. She reads a diverse set of genres and writes excellent reviews.
Sunday was nicer weather and a great day to be home. I visited blogs, wrote reviews and set up posts. I did some planning for some future Series on Saturday with my team.  I finally got the end tables in from the car and got them cleaned up and into place.  They are big but I like them.
Monday was back to classes followed up by 2 medical appointments.  I ran errands and it rained. At least it wasn't too cold and I was able to charge the car during classes and one of the med appts.  I was able to finish one audiobook and listen to another complete one. We picked up dinner at CoreLife Eatery because I had a B1G1.  So I faced Monday night with needing to start a new book and a new audiobook which is great but always difficult to choose.
Tuesday was also rainy with just PT. My daughter was feeling really badly (headache and balance issues)  and needed help to go to the appt.  Afterward, she just went to sleep, not even eating lunch.  I spent some time figuring out what looked good in the Audible sale and what I could get at the library or in KU instead.
My daughter stayed up really late to finish her homework and ended up too ill to go to classes Wednesday (so no quilting either).  She did make the online session which is weekly on Wednesday night.  I was happy to have a day at home, but sorry to see her so under the weather. I wrote a couple reviews, paid bills and did some laundry.  I worked on finishing up the photo wall in the dining room. It's getting there. I had a scratchy throat and a bit of a headache myself.
Thursday was our usual day at home which is always a relief and a chance to get extra rest or progress on some projects. I did some reading in the morning and some blog work in the afternoon. I got really interested in a book and read until 2am.  Friday, my daughter managed to go to 2 of her 3 classes and I got a few groceries. We stopped quick on the way home to do early voting for next Tuesday's primaries.  I had gone online to Ballotpedia to see a sample ballot and research all the candidates (many state and local). I was surprised by how much they had, at least a little resume on most all of them.  So choose who you want but VOTE! She went right to sleep and then rallied after a few hours to finish a paper which was due to be submitted online.  I was so tired I was asleep before 10pm!
Saturday, neither of us did much, still tired.  I have fallen into the addiction of the Gaslight mysteries and I read 2 in one day! I switched to the ebooks because they switched narrators and I liked the first narrator. So this way I can read and hear the first narrator in my head.
---
February Reading:  I had another good reading month.  I managed to read 31 books. Audiobooks continue to help me read more. Some count for more than one challenge.  I listened to  18 audiobooks, read 10 library books, 16 COYER reads,   and  6 books which I already own.
All Library books (including ones not reviewed on the blog)  2020 Library Love Challenge
---
Bookish Resolutions update:   I'm a little behind because I would have hoped I had broken down my goals more into tasks.     I read many library books I just wanted to read, however.  I created post shells as I got ARCs. I'm still just getting started on the Library Love emails but it is interesting to do.
I did manage to read 6 books I own (goal is 3 per month):
Year One
Of Blood and Bone
The Rise of Magicks by Nora Roberts
 No Right to Kill by MA Comley
Iron Kissed by Patricia Briggs
The Deep Blue Good-bye by John MacDonald.
---

Stacking the Shelves is hosted by Tynga's Reviews and Reading Reality.  These are the exciting ARCs I received this week (If you click on the cover, it will take you to the Goodreads entry):
Thank you so much Tantor Audio!
(If you click on the cover, it will take you to the Goodreads entry)
OK  I went hog wild here with the Audible series sale.  I got 2 series for even less because I could check out the books in KU and then get them for $1.99 each instead of $5.95.  I also found 5 series I could get at the library on audio.  Then I bought 9 audiobooks from various series at $5.95.

Now the really scary one. This is all the Kindle and Audible freebies I grabbed this past week. You can see why I need to do Thrifty Thursday to be sure I read a few at least one each month.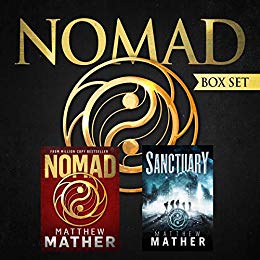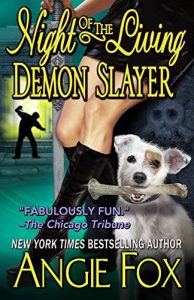 I really meant to cut back on freebies BUT  they are free so I guess that won't be happening.

I'm not including things like reviews posted or upcoming as they are always in the right sidebar. And, my challenge status is also there.
If you like this and want to see me do the Sunday post, as often as I can manage, leave me a comment and let me know.
Anne
Latest posts by Anne - Books of My Heart
(see all)