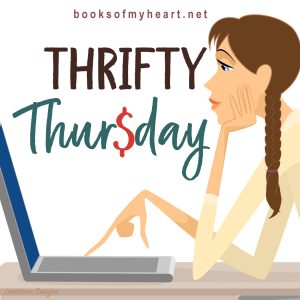 The purpose of Thrifty Thursday is to read a book which was free (at some point).
Kindle freebie in the anthology – Feel the Heat on January 12, 2019  (currently no longer available as of writing this post)
Overall rating 4.31 with 834 ratings and 95 reviews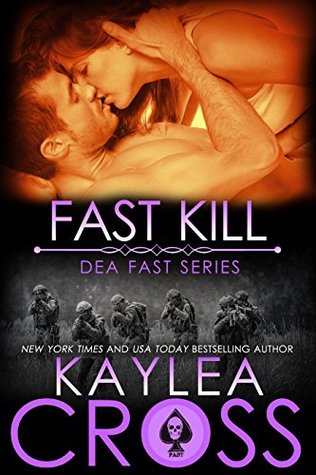 Fast Kill
by
Kaylea Cross
Series:
DEA FAST #2
on April 19, 2017
Genres:
Romantic Suspense
Pages:
214
Format:
eBook
Source:
Purchased
Goodreads
Amazon
, 
Barnes & Noble
, 
Apple





The past has come back to haunt her.

Having battled long and hard to put her painful past behind her, DEA Special Agent Taylor Kennedy has done everything in her power to make a new life for herself. She never dreamed that same past would suddenly show up on her doorstep one night, or that its reappearance would threaten everything she's built for herself. Faced with the unthinkable, she'll have to make the agonizing choice between her trusted childhood friend, and the man who's managed to steal her wary heart.

And the consequences could be fatal.

FAST Bravo member Logan Granger knows Taylor was hurt badly by something in her past. He never expected to fall for a straight-laced, uptight forensic accountant, but Taylor has managed to redefine his definition of sexy, and now he wants to uncover all her secrets. Though they're opposites in almost every way, Logan is determined to break through her barriers and show her just how good things can be between them. Then their worst nightmare is realized when Taylor becomes the target of the merciless Veneno cartel, and Logan will risk everything to save her—including his life.
I have enjoyed other series by this author who writes mostly in my favored romantic suspense genre.  Fast Kill is the second in the DEA FAST  series. It's unusual to get the second book, but it was in an anthology of romantic suspense stories – Feel the Heat – which is not longer available.
The characters and the team are familiar from the first book Falling Fast.  The guys on the DEA Fast team are the main guys in the books, which isn't surprising; each of the the women though, are also some kind of government agent.  As with most romantic suspense, there is a dangerous situation, where emotions are high, and the couple gets quickly involved.
I liked Logan and Taylor.  They were each smart and cared about others.  Their relationship built a bit slowly for this genre which was nice.  They each had things from the past which were difficult and Taylor's past came into play quickly.  I did notice in this series so far, the guy is committed first and pursues the relationship.  I wonder if it will continue.  I'm hoping I can continue in the series while all the characters are fresh in my mind.
There were many dangerous situations, for Taylor especially, and I can't really believe they would be over for her, but maybe the bad guys are too exposed to continue to go after her.  I always enjoy the heart-stopping action Kaylea Cross writes.
---
These are only Kindle freebies I get, or ones through author newsletters which anyone can sign up and get for free. I don't include things like Kindle Unlimited or Prime Free Reading (I do have it). Both Tantor and Audible have occasional free audios (to anyone) and I do include those.  Since I one-click on 1-2 freebies a day or probably at least 5 a week, I came up with this feature to make sure I start reading them.
So I have thought about doing a Thrifty Thursday Challenge someday. For now,  what I think would be fun is if you have read and reviewed  a freebie, link up to your review (Goodreads, blog, facebook or wherever) below.
---
Add your review link here: 
Mister Linky's Magical Widgets — Thumb-Linky widget will appear right here!
This preview will disappear when the widget is displayed on your site.
If this widget does not appear,
click here
to display it.
Latest posts by Anne - Books of My Heart
(see all)
Related Posts