The Sunday Post is a weekly meme hosted by Kimberly  @ Caffeinated Reviewer. It's a chance to share news~ A post to recap the past week, and showcase books and things we have received.

Stacking The Shelves is also a weekly meme hosted by  Tynga's Reviews and Marlene from Reading Reality.  It's all about sharing the books you are adding to your shelves, may it be physical or virtual. This means you can include books you buy in physical store or online, books you borrow from friends or the library, review books, gifts and of course ebooks!
---
Don't forget to look at my giveaways on the right sidebar.
Sunday, I did my usual blog visiting and laundry.  I also finished up 2 small projects which had been sitting around since December.  I had all the leftover pieces from the new kitchen flooring in a pile in the living room.  Stupidly, we didn't keep any of the boxes. I saw one that looked the right size in a Walgreen's dumpster last week, on top, and it turned out to be exactly the right size.  I packed up all the pieces and closed up the box and stored it in the garage.  I also had a couple of boxes of business papers, a space heater and 2 old desktop computers which were in the upstairs hall waiting to go into the attic.  I cleaned up the computers ( both 3.5″ and 5.25″ drives) and packed them in clean garbage bags, and then got everything into the attic.
Monday, we had our chiro/massage appt and then my daughter had her regular therapy appt.  I went to Aldis and Trader Joes and was able to get the milk, eggs, fruits and veggies I wanted.  On the way home, we had Walmart pickup for the frozen items we needed.  I scheduled it last Friday.  It looks like now they only show today, tomorrow with no availability but it wasn't busy when I was there.  My daughter's therapist has it set up to do online session next week, so we don't have to leave at all until March 30 unless we need groceries.
My Kindle Fire has been sporadic about charging .  Today, I tried all the things I know to do but it wouldn't charge.  I called support and they had no other ideas, so I ordered a new one.  It was just over 2 years old. They did offer me a trade-in of $5 and a discount.  So it's the worst possible week for it to fail.  I can read books on my phone or computer but not eARCs.   At least I can also listen to audiobooks but my phone is going to be on constant workout. Oh  now I can see eARCs on my phone! I would swear they were never there before.
I was almost lethargic this week.  I was picky about my reading, slept more than usual, couldn't decide what to eat. I made a list of things to do and didn't. Finally, my new Kindle arrived Friday night. OK  I finally did some mending.  I'm keeping up on setting up blog posts as the ARCs arrive. We haven't been out in a week now which is fine. Hopefully, with my daughter starting classes again this week, online I'll feel more like doing something.
---
COYER Quarantine is starting on Monday.  This begins the start of a new COYER world which lasts the entire year with monthly Book club, buddy reads, and Read-a-Thons.  It's also a fabulous support group for all of us readers.

Stacking the Shelves is hosted by Tynga's Reviews and Reading Reality.  These are the exciting ARCs I received this week (If you click on the cover, it will take you to the Goodreads entry):
Thanks so much to Berkley, St. Martin's Press, and Ace.
(If you click on the cover, it will take you to the Goodreads entry)
NOTHING.

Now the really scary one. This is all the Kindle and Audible freebies I grabbed this past week. You can see why I need to do Thrifty Thursday to be sure I read a few at least one each month.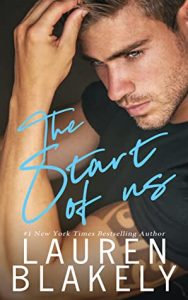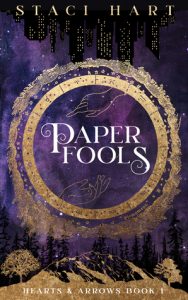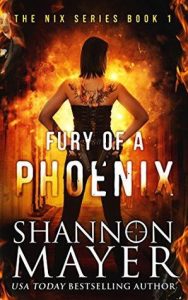 I really meant to cut back on freebies BUT  they are free so I guess that won't be happening.

I'm not including things like reviews posted or upcoming as they are always in the right sidebar. And, my challenge status is also there.
If you like this and want to see me do the Sunday post, as often as I can manage, leave me a comment and let me know.
Anne
Latest posts by Anne - Books of My Heart
(see all)