The Sunday Post is a weekly meme hosted by Kimberly  @ Caffeinated Reviewer. It's a chance to share news~ A post to recap the past week, and showcase books and things we have received.

Stacking The Shelves is also a weekly meme hosted by  Tynga's Reviews and Marlene from Reading Reality.  It's all about sharing the books you are adding to your shelves, may it be physical or virtual. This means you can include books you buy in physical store or online, books you borrow from friends or the library, review books, gifts and of course ebooks!
---
Don't forget to look at my giveaways on the right sidebar.
Sunday, I did my usual blog visiting.  Both in the morning and evening, I sat on the swing with Lulu.  In the evening, I enjoyed the pleasant weather and watching fireflies while I listened to an audio.
Monday, I called a garden center and I've missed the broccoli plants until the fall planting.  I keep seeing a bunny in the neighbor's yard but thankfully it is not visiting my garden. I picked the chard and made my favorite Julia Child recipe for it – Swiss Chard Gratineed.  After lunch, I decided I needed to pull the worst of the weeds in the yard and around the patio since it will start raining tonight and rain all week.   I remembered to look up my daughter's grades online and she got an A in both classes!
Tuesday, I was feeling lackadaisical and then Sourcebooks put 10 of their first book  in a series free. That got me moving! My daughter finally got started on her new class. She's been having stomach issues.   Wednesday continued the cold and rainy.  I got a delivery from Sam's Club and then I went to the farmer's market.  I got some strawberries and blueberries, and a shrub rose.  I drove around a bit to see how the construction is going on the new highway going in about 2 miles south of us. Thursday, more cold and rainy. I slept late.
Friday, I got another delivery and did a Walmart pickup. I'm stocking up on everything before things open so I can stay home even more.  I also spent a bunch of time trying to figure out what sorts after z and how to insert characters from other languages into the blog.  So far no luck.
Saturday, I got up determined to mow the lawn before the next rain. I wanted to do it Friday but was too tired.  I set right to work.  After I almost finished the front yard, I was so hot and tired I thought I would puke so I sat down in the shade a few minutes.  Then I managed to finish the front yard and do the whole back yard.  I pulled a few weeds and planted the knockout rose I got on Wednesday. Lulu joined me to rock on the swing .  I really need to trim all the bushes and I need to get some pine straw to help contain the weeds on 2 sides of the house.
For dinner, I had another yummy salad with lettuce from the garden. I got peaches in my Aldi order so I made peach crisp for dessert.  I've had a moody week with reading. I'm having trouble reading / listening. Well,  it's actually starting a new read; once I'm 10 % or so into it it's fine.  I'm well past that in my current read and listen so it's better now.
Thanks everyone who follows the blog by email, Bloglovin or Feedly.  I've seen the increase of Bloglovin followers over the past few weeks.  Personally, I am using Feedly and email, so I am not following people on Bloglovin, even if I AM following them.    Thank you!
Happy Memorial Day!  Even if you are not in the US, you can honor your service veterans. They sacrifice so much for all of us.
---
Things I Learned This Week:
OK  if I'm asking for help, I'm also going to share the cool things I learn. You may already know them but hopefully it will help someone.
I've been tired of typing $0.99 for books sales for Twitter or Facebook and decided I should learn how to get the ¢ sign.   I finally got around to googling it.  Hold down the Alt, type 0162.  It works in Microsoft Windows, Twitter, Facebook and here.

Stacking the Shelves is hosted by Tynga's Reviews and Reading Reality.  These are the exciting ARCs I received this week (If you click on the cover, it will take you to the Goodreads entry):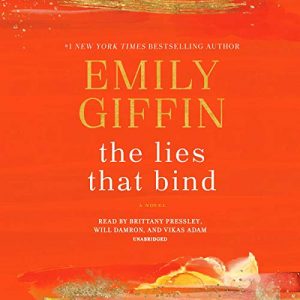 Thanks so much to Brilliance Audio,  and PRH Audio.
(If you click on the cover, it will take you to the Goodreads entry)
I grabbed this one in a favorite genre as an Audible Daily deal.

Now the really scary one. This is all the Kindle and Audible freebies I grabbed this past week. You can see why I need to do Thrifty Thursday to be sure I read a few at least one each month.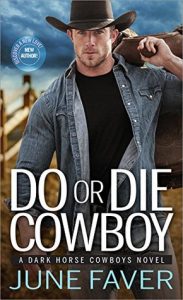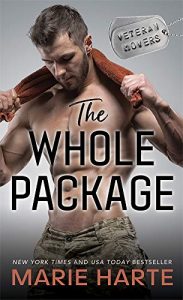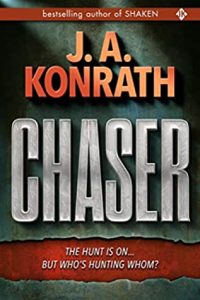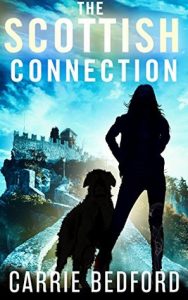 I really meant to cut back on freebies BUT  they are free so I guess that won't be happening.

I'm not including things like reviews posted or upcoming as they are always in the right sidebar. And, my challenge status is also there.
If you like this and want to see me do the Sunday post, as often as I can manage, leave me a comment and let me know.
Anne
Latest posts by Anne - Books of My Heart
(see all)