Review copy was received from Author. This does not affect my opinion of the book or the content of my review.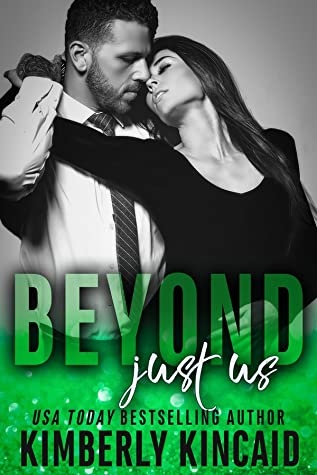 Beyond Just Us
by
Kimberly Kincaid
Series:
Remington Medical #4
Published by
Self-Published
on May 19, 2020
Genres:
Contemporary Romance
Pages:
321
Format:
eARC
Source:
Author
Goodreads
Amazon
, 
Barnes & Noble
, 
Apple





Remington's most cynical doctor is about to get upended by two little words:
I DO.

Tess Michaleson runs her ER like she runs her life— no pretenses, no exceptions.
As a single mother, she can't afford anything less. As a woman who's been burned by love? She can't believe in anything more.
Her son and her job are the center of her world. That's all Tess needs.

Until Declan Riley falls into her arms… literally. His tattoos and his Irish accent are enough to melt her panties
His diagnosis? That's enough to break her heart.
But Tess can help him get the care he needs… All she has to do is marry him.

Declan knows he should keep Tess at arm's length. What they have is temporary. Necessary. And he knows from experience just how dangerous getting close can be. But the longer he's around the smart, sexy doctor and her son, the more Declan realizes close isn't enough. He wants Tess. He wants it all.

Even if he has to do the one thing he swore he never would to have her.
I continue to love the Remington Medical series which is set in North Carolina. It is the same world as the Station Seventeen series. I love this circle of friends; these co-workers have become a family of sorts and how they support each other in their lives.  The author does an excellent job on bringing in interesting details about their work with medical details.  I wasn't sure how accurate they were here but it was nicely detailed and engaging.
I enjoyed this so much in this world which is now familiar to me.  It's emotional visiting these old friends. The story seemed a tad unrealistic in its premise but I was still able to feel it and have fun.
Tess is a strong and dedicated doctor. She is so compassionate. She is fully scheduled with her work and her son.  She is determined to help Declan improve his health.  I didn't understand exactly what he was doing that he could pick up and go somewhere else but he was likely used to moving in the Air Force.  I'm not sure I grasped how someone extremely fit could end up so ill, either.
I loved their interactions though.  Tess was so easy-going and welcomed him in her life. I wouldn't be as trusting. Declan was so supportive and kind for her and that was great! Declan was just heart-melting with Jackson. He didn't take advantage or take her for granted at all. They really fit together so well.   I loved how Tess would not give up on him.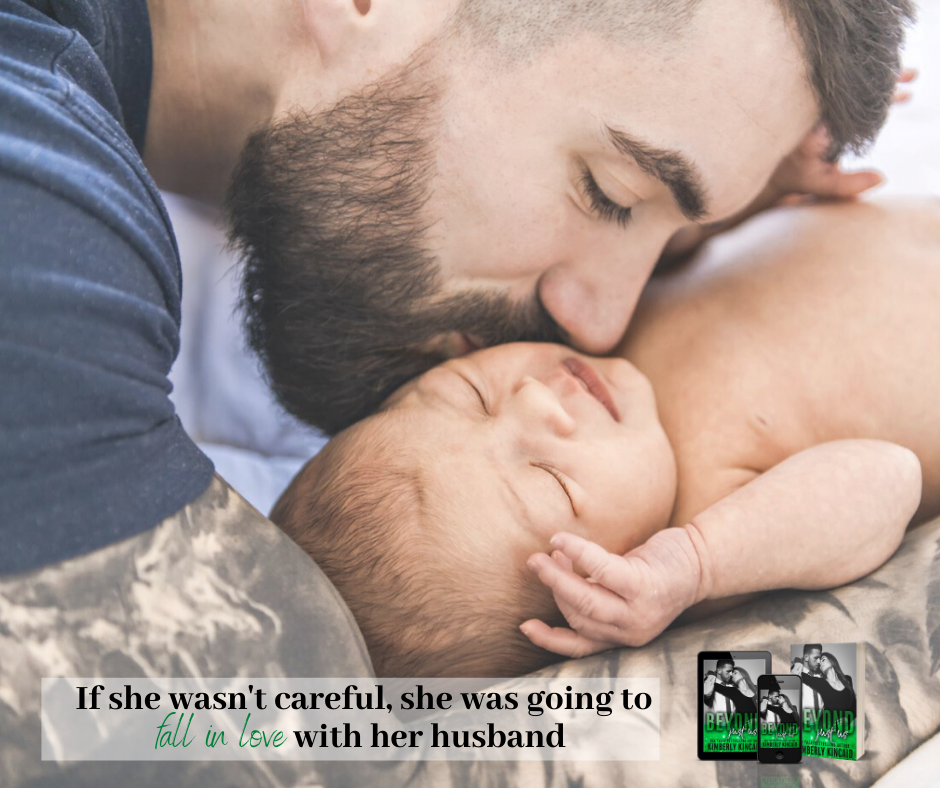 Excerpt:
Declan had done countless harrowing things in his life. Relocated to an entirely different continent with little more than the clothes he'd been wearing. Willingly jumped out of all manner of aircraft. Completed dozens of ops he couldn't discuss with anyone unless he wanted a big, fat court martial for Christmas (which—spoiler alert: he didn't). But he'd never once been charged with caring for a baby, and even though Tess had given him three full minutes' worth of rapid-fire instructions before she'd kissed her son and run out the door, Declan was starting to think this might be just a wee bit scarier than swan-diving out of a C-17.

But he'd promised Tess he'd help rather than sit around all useless and frail, so scary or not, if babysitting was what she needed, then babysitting was what he'd do.

"Right." He squared his shoulders and looked at Jackson, who looked back at him with an equal mix of curiosity and caution. "So, I s'pose it's just us for a bit. We'll make the best of it, yeah?" 

As if the lad can answer, scoffed a voice from somewhere inside his head. But anything was better than silence, and besides, Tess had spoken to the boy in much the same way when she'd kissed him goodbye. It couldn't hurt for Declan to at least give it a go.

Jackson eyed him warily, clutching his brightly colored octopus to his chest. They were going to have to get comfortable enough with each other for Declan to pick the boy up fairly soon, but he didn't want to rush things and fuck it all up by frightening him. Or worse yet, make him cry.

Okay. He needed to think of this like an op. Objective: lull the target into a sense of safety and security. Strategy: slow movements, distraction, earned trust. Reconnoiter at the baby's crib by twenty-hundred with a calm and happy target, ready for bedtime. 

Game on. 
Latest posts by Anne - Books of My Heart
(see all)
Reading this book contributed to these challenges:
Related Posts