The Sunday Post is a weekly meme hosted by Kimberly  @ Caffeinated Reviewer. It's a chance to share news~ A post to recap the past week, and showcase books and things we have received.

Stacking The Shelves is also a weekly meme hosted by  Tynga's Reviews and Marlene from Reading Reality.  It's all about sharing the books you are adding to your shelves, may it be physical or virtual. This means you can include books you buy in physical store or online, books you borrow from friends or the library, review books, gifts and of course ebooks!
---
Don't forget to look at my giveaways on the right sidebar.
Sunday, I did my blog visiting. I also finally put away my stuff from Book Bonanza last August. It's weird how long it takes to do some simple things.  I have a bunch of little tasks I keep thinking I will handle.  Since I had the HBO screen up after setup, I saw there was a movie called Contagion with Matt Damon and I ended up watching it. Some interesting parallels to our current pandemic. It's the first thing I've watched in 2020. I'm not sure I watched any tv in 2019.
Monday I ended up doing an Instacart order for Lowe's  because my daughter was out of gluten free bread.  I had another one scheduled for Tuesday from Aldi's which is our regular one, but we don't like their GF bread. Everything went well with both deliveries.   I setup some posts including some for the Read-along.  Then I got sidetracked deciding I needed another Goodreads shelf to track the next in a series so I remember to continue.
My daughter just has a week of college left for summer before 4 weeks off.  She got word the honor society is going to do their induction ceremony online this Wednesday (8th) so she will take part in it.  It looks like while the college is going to have some hybrid classes, (which do have small, infrequent class meetings on campus), all of her classes have been changed to online. So we will have to decide which and how many she can do with less support.
Thursday I had a Walmart pickup. I discovered the grill was out of gas when cooking dinner.  I did pick the first tomato from the garden and it was delicious. We each had some slices on our burgers.  My daughter eats the Beyond meat and I eat grass fed beef.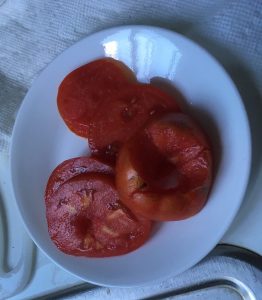 Friday we got our new HVAC installed after 32 days!  I also found out BJ's Wholesale fills propane tanks. I usually got it filled at U-haul but they didn't have anyone working who was trained.  BJ's is actually cheaper.  I ended up getting a Whole Foods order because the Beyond Meat my daughter likes was on sale. Plus we needed more green beans and butter lettuce and mushrooms to make it through the weekend. I finally felt I could run the oven and do some cooking. My daughter placed orders at Joanns and Michaels for clearance craft supplies, jewelry making stuff mostly.
I was pretty much freezing Friday night since I am used to not having HVAC. I put it up from 74 to 77 and we will see if I need to up it again.  It's great because we are in the mid 90s now (32C).  Plus I can run the dryer or stove and not feel uncomfortable.   Our gas grill is 5 years old and in sorry shape so I have been looking at new ones.  Is stainless steel better than black?    I need to get out the power washer I bought last fall and figure out how to run it.
We puttered around on Saturday mostly. I showed my daughter how to start the decreases to finish her slouch hat.  I made more ice cream in two flavors: peppermint and strawberry.   We had pulled BBQ chicken, corn on the cob, green beans, watermelon, and s'mores for our 4th of July dinner.
---
June Reading:   I managed to read 24 books. Audiobooks were big this month with June is Audiobook month.  Some count for more than one challenge.  I listened to 13 audiobooks, read  7 library books,  17 COYER reads,  and 4 books which I already own.
My Mid-Year Library Love savings update will post later today.
---
Bookish Resolutions update:   I'm still behind because I would have hoped I had broken down my goals more into tasks.     I read some library books I just wanted to read, however.  I created post shells as I got ARCs. I'm still doing the Library Love emails each month rather than working ahead.
I did manage to read 4 books I own (goal is 3 per month):
Frost Burned by Patricia Briggs
Days Gone Bad by Eric Asher
Caught Up in a Cowboy by Jennie Marts
The Christmas Cowboy Hero by Donna Grant
---

Stacking the Shelves is hosted by Tynga's Reviews and Reading Reality.  These are the exciting ARCs I received this week (If you click on the cover, it will take you to the Goodreads entry):
Thank you so much to Brilliance Audio and Karen Grey.
(If you click on the cover, it will take you to the Goodreads entry)
I got Trust No One, the first in a new series, from Prime first.

Now the really scary one. This is all the Kindle and Audible freebies I grabbed this past week. You can see why I need to do Thrifty Thursday to be sure I read a few at least one each month.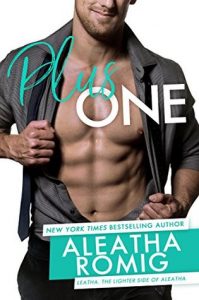 I really meant to cut back on freebies BUT  they are free so I guess that won't be happening.

I'm not including things like reviews posted or upcoming as they are always in the right sidebar. And, my challenge status is also there.
If you like this and want to see me do the Sunday post, as often as I can manage, leave me a comment and let me know.
Anne
Latest posts by Anne - Books of My Heart
(see all)