The Sunday Post is a weekly meme hosted by Kimberly  @ Caffeinated Reviewer. It's a chance to share news~ A post to recap the past week, and showcase books and things we have received.

Stacking The Shelves is also a weekly meme hosted by  Tynga's Reviews and Marlene from Reading Reality.  It's all about sharing the books you are adding to your shelves, may it be physical or virtual. This means you can include books you buy in physical store or online, books you borrow from friends or the library, review books, gifts and of course ebooks!
---
Don't forget to look at my giveaways on the right sidebar.
Sunday was a frustrating day.  I finally sat down to the computer to do my blog visiting and it was slow.  The computer said it needed to restart to load some updates.  So I let it restart.  I sat there reading because I thought it would only be 10-30 minutes.  But after an hour it was only 20%!!!  Overall it ended up taking over 4 hours.  I finished the book I started reading. If I had known I could have listen to an audio and worked on the quilting.  But I do like to watch the computer in case it needs input or something.   So my visiting and blog work are way behind.
I wanted to do some more yard work with this beautiful weather over the long weekend but on Monday I ended up reviewing the list of home repair / fixup projects.  My daughter wants a jewelry storage to hang the storage containers she has.  It would look like a goal post or quilt rack with 2 sides and a bar on which she would hang the storage hangers.  I didn't think that would look as great so I started looking on marketplace for an armoire / wardrobe the right size we could use or build a rack inside.
Tuesday, I met up with a lady to get a mirror I found on facebook for our guest bedroom.  We both wore masks, of course.  I also hit the jackpot on audio ARCs for review.  I had numerous tasks but it didn't feel like I accomplished much.  Finally on Wednesday, I buckled down and did my blog visiting, and set up some post shells. I also did lots of laundry.   Awhile ago, I researched cloud backup software.  I finally made a decision and bought one  IDRIVE.
Thursday, I did a big Walmart pickup.  Then I went back to catching up online. I set my IDrive to do a complete backup overnight and it did, taking about 11 hours. It was scheduled to do the next one at 12:30am on Saturday which didn't go so I'll have to see what the deal is with the scheduled ones.
This week I have continued to move all my blog visiting to Feedly. I feel a bit bad about this because then I am not subscribed in the same way but I AM reading and visiting. I'm sorry I sometimes don't have anything to say, so I try to at least retweet or comment or something.  Feedly is really working well for me to keep the inbox cleaner and actually visit more blogs.
Friday I was doing my various tasks. It was raining a lot, so nothing outside. For some reason, we had flies in the kitchen. I killed 5 and couldn't get the last one. That's more than we have had the rest of the summer put together.  I looked at more armoire/wardrobes. Most things, by the time I got information or my daughter looked at them, they were sold.  We went to see one which was still available. She decided it would work but then we found out the listing which said 2 armoires $200, meant $200 EACH and we weren't willing to pay that much for one we didn't like really well.  She looked on her phone and found a new listing with one for $25 and messaged them to see if we could come look at it.  We did and we bought it!  Unfortunately, it was 2″ too wide to go in the back of my car so I have to set up a Uhaul to go get it on Sunday.  I'm excited to have one which will work she really likes though.
Saturday was nice. It felt cool even though it was humid. I was able to kill the last fly before breakfast.   This week I've also been getting back to my exercise / strength routine I did before working weird hours and then moving. I'll have to build up my repetitions which I had to do when I started years, but at least I am doing something.  I tried to get my daughter to go for a walk with me before dinner. She didn't feel like going so I mowed the lawn instead.
---
Things I Learned This Week:
OK  if I'm asking for help, I'm also going to share the cool things I learn. You may already know them but hopefully it will help someone.
Awhile ago, I researched cloud backup software.  I finally made a decision and bought one  IDRIVE.  Here is an article comparing different options which I found very helpful. They had a deal – $13.90 for 5 TB for the first year.   The initial backup took about 11 hours ( 335GB)  but after that it only updates modified files so it should run faster.
---

Stacking the Shelves is hosted by Tynga's Reviews and Reading Reality.  These are the exciting ARCs I received this week (If you click on the cover, it will take you to the Goodreads entry):
Thanks so very much to Harper Audio, Penguin Audio, St. Martin's Press, Berkley Romance!
(If you click on the cover, it will take you to the Goodreads entry)
NOTHING.

Now the really scary one. This is all the Kindle and Audible freebies I grabbed this past week. You can see why I need to do Thrifty Thursday to be sure I read a few at least one each month.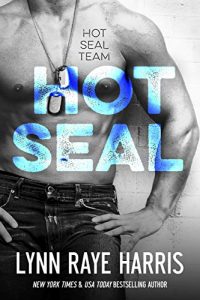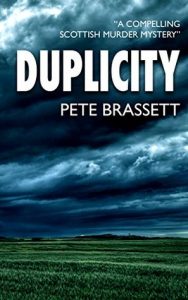 I really meant to cut back on freebies BUT  they are free so I guess that won't be happening.

I'm not including things like reviews posted or upcoming as they are always in the right sidebar. And, my challenge status is also there.
I'm always so happy to hear from you.  I hope you are safe and well.  Things are always changing and the current situation is not forever.
VOTE!
Anne
Latest posts by Anne - Books of My Heart
(see all)