The Sunday Post is a weekly meme hosted by Kimberly  @ Caffeinated Reviewer. It's a chance to share news~ A post to recap the past week, and showcase books and things we have received.

Stacking The Shelves is also a weekly meme hosted by  Tynga's Reviews and Marlene from Reading Reality.  It's all about sharing the books you are adding to your shelves, may it be physical or virtual. This means you can include books you buy in physical store or online, books you borrow from friends or the library, review books, gifts and of course ebooks!
---
Don't forget to look at my giveaways on the right sidebar.
Sunday was the final day my ex was here so it was busy finishing up some projects.  The outside electric outlets had issues and he was able to replace one but the other one needs more work.  We went thru the process for me to replace or add weather stripping to the windows.  He hung a Don Dos Santos poster I got at Dragon Con of Night Broken and had professionally framed.  Overall, we got much accomplished for this trip.   My daughter had a bunch of tests before a 2 day break so she was especially busy with homework this weekend.
Monday, the weather continued to be amazing. It's supposed to rain Wednesday to Friday and then cool down.  I planned to do more outside today but there was just so much email, blog, etc cleanup to do.  I did get a Food Lion Instacart as I was out of milk.  Then it rained a little so I did very little outside. I wrote a review and did some work on Read-along 2021.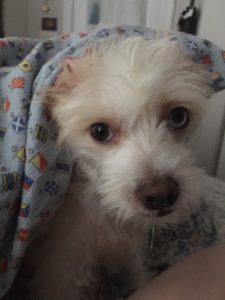 Tuesday, I got back to finish off some outdoor work before the rain.  I blew some leaves.   We took Lulu to the vet for one oral immunization.  When we returned, I grilled us some burgers for lunch and we are out of gas for the grill.  Then I got going on the power washing. The front porch has never looked this good.  I also cleaned up my garden cart and the tote  where I'm storing the power washer.  I did the little sidewalk to the porch.  I'd like to do the driveway at some point and finish the back patio.  My daughter, Lulu and I went for a walk as it turned dark.  It was near 80 with gorgeous foliage today.  Now here comes the rain.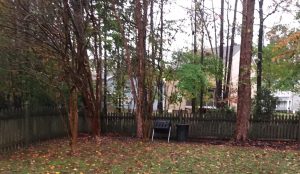 Wednesday was rainy and gray as expected.  I continued to catch up on various tasks mostly on the computer with a bit of reading. But I also handled dishes and laundry and household chores, a low key day.  I've now reached 300 books read this year. Thursday also was very rainy. There are now puddles 6 inches deep or so in my backyard along the back fence.  Amazon packages were soaked even on the porch.  I continue to read and work on various email, blog tasks and reading.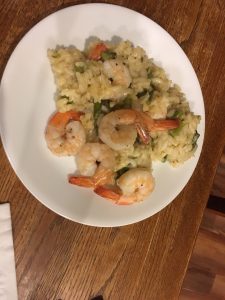 My daughter wants me to do more craft stuff with her now.  She wants to go back to quilting every Wednesday night.  She asked last night but I told her you have to plan a little ahead and not ask me at 8:30pm when I'm winding down to go to bed.  Thursday night after a Shrimp Risotto I ordered from the neighborhood chef, we did some projects.  During the day I had gone through totes to find the fleece she got to make a blanket probably 5 years ago and set the project up on a table in the guest room so she could work on it . I thought we were going to work on filling / organizing the jewelry armoire but she wanted to work on the yarn untangle for the blanket project.  If you recall,  I unknit the part she didn't like the way it was going.  This led to a pile of tangled yarn – I should have been more careful as I went along but it was very time-consuming.  It uses 3 colors.  Two of them went pretty easily as they had an end and we could work from that.   The main color of the border which remains was much harder.  Finally we cut it, but it was still hard work.  My daughter kept saying "happy scissors", meaning she just wanted to cut it again.  But I persisted and we did get it all untangled.  The whole untangling took about 3 hours and I thought it was fun to do together and felt a great sense of accomplishment when it was complete.
Friday, I ended up reading in the morning and then working on various projects. I finally got the new yarn I ordered in October entered into Ravelry. My daughter and I talked about which projects to do next for knitting and quilting.  Saturday, I also ended up reading in the morning.  As it gets colder, I don't want to get up; I just want to read.  There was lots of blog work to do for the Blogaversary, the Read-along, COYER, and Library Love.  I set up all my Sunday posts for 2021.  There will be a little rain Sunday morning, then it will be clear this week, but a few nights will get down to freezing.
---
So I am going to be reading some holiday books.  I might as well do the   HoHoHo Read-athon .  I normally don't read holiday books until after Thanksgiving but I will this year.   Click on the link if you want to join in the fun.  It starts this Thursday and runs through the end of the month.
---

Stacking the Shelves is hosted by Tynga's Reviews and Reading Reality.  These are the exciting ARCs I received this week (If you click on the cover, it will take you to the Goodreads entry):
Thanks so much to Berkley,  and Harper Audio!
(If you click on the cover, it will take you to the Goodreads entry)
I found a couple Dick Francis deals on Chirp: $1.99 and $3.99.  I've read them but not listened to any on audio.

Now the really scary one. This is all the Kindle and Audible freebies I grabbed this past week. You can see why I need to do Thrifty Thursday to be sure I read a few at least one each month.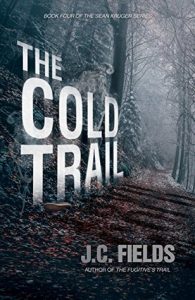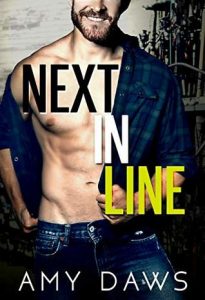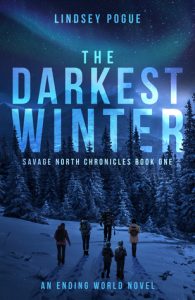 I really meant to cut back on freebies BUT  they are free so I guess that won't be happening.

I'm not including things like reviews posted or upcoming as they are always in the right sidebar. And, my challenge status is also there.
If you like this and want to see me do the Sunday post, as often as I can manage, leave me a comment and let me know.
Anne
Latest posts by Anne - Books of My Heart
(see all)