The Sunday Post is a weekly meme hosted by Kimberly  @ Caffeinated Reviewer. It's a chance to share news~ A post to recap the past week, and showcase books and things we have received.
---
Don't forget to look at my giveaways on the right sidebar.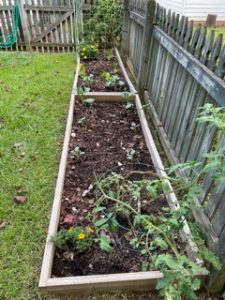 Sunday, I started a book in the morning since I can't seem to stay awake to read at night.  I read the whole thing without moving.  Then I did my Sunday visiting and wrote a review for Tuesday.  Monday,  my daughter had 2 medical appts.  I made a quick stop to pick up a few items.  I tried to work on computer stuff since I thought it would be hot. It wasn't too bad outside though.  It isn't raining so I am spot watering. I finally got the quote from the second contractor 8 weeks later.   Now I have to decide between them quickly.  I reviewed the quotes and what is different in them. I put more pavers on the planters.
Tuesday,  I felt kind of overwhelmed with everything I wanted to do. After my usual computer stuff,  I spent quite a bit of time making a list of my fall plant purchases and their characteristics so I know where it is best to plant them.  I made a list of the things I need to do this week, some big tasks, some small and it's still a lot. I made mini cheesecakes and another batch of food for Lulu.  Since we won't have the stove I need to make ahead 6 weeks (6 batches) of her food.  I started a new fantasy read and it was easy!
Wednesday, it's cloudy but humid. I got going with the usual laundry, dishwasher, spot watering, emails, visiting blogs,  and so forth which I don't usually even mention. I also added tasks to the master list before completing anything on it.  ARGH.  I added my wish list plants to the purchases so I have a complete list to start a planting map. I went through by daughter's RX to see what else might need refilling since the insurance approved the medication the specialist prescribed last week.  The doctor and insurance co told me it was approved and I called the pharmacy to make sure they would fill it. The original contractor came over today to check things as it has been two months since the original quote she did.  We had a good discussion and I signed the contract and gave her the down payment.  The cabinets are supposed to arrive after Oct 4th and the demo of the old kitchen will be mid October.  I finished my really long audiobook (35 hours)!  The HOA finally sent an email approving the stain I chose.  It's a good 3 weeks since this started but now I have 30 days to stain the fence.  I wrote reviews and created posts shells. Michelle @Limabean Designs has been doing some graphics like my new Library Card-Signup month headers, and the updates for the Top 10 of 2021 graphics.
Thursday, I slept all the way through the night which is happening much more often now.  I also take a lot less ibuprofen.  I did my spot watering.  I worked for quite awhile on my garden plans. I called a local nursery which has more specialty plants to place an order which should be ready for pickup mid-October.   My daughter had an appt with her psychiatrist about adjusting her medications based on her genetic test.  It went well.  I then talked to Home Depot, who talked to Kraftmaid and my cabinets will be delivered October 8th.  I was going to do my errands today, but it looks like the weather will be better today for mowing than tomorrow, less humid today.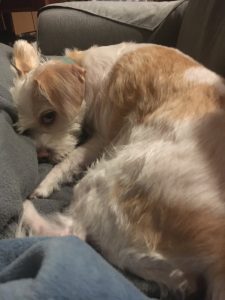 Friday, I started out for a quick couple errands. lol  I picked up my Rx at HT, then to the nursery to get the plants I knew they had, and then it all went to heck.  I went to pickup my daughter's Rx and they couldn't find them.  So I went over to the dollar store for a couple items to give them more time.  Then I went on to Aldi and got a few groceries. They didn't have one special items for this week, which is a travel seat for a dog.  But another store had one.  I went back across the street  and waited another 30 minutes, and the Walgreens said it was at another location 7.5 miles away.  So I went to that Walgreens and waited again but I got the Rx.  I drove to the other Aldi's which fortunately was in the same direction and they had exactly what I wanted put aside for me. So 5 hours later I made it home.  It even rained a bit. I relaxed a bit cleaning up emails and Feedly.  Then I reviewed what was available for the Audible sale.  I updated my challenges for mid-month.  I did the spot watering and noticed the snow peas are already an inch high.
Saturday,  I was tired enough to sleep a bit later and then read for awhile before I got up to face a big task list of chores.  It is still warm today.  I wanted to start packing and it's not happening. My daughter has a paper due tomorrow for me to review. I'm making a batch of food for Lulu. I'm doing laundry and I really want to vacuum.   I'm excited for the FB chat tomorrow on Heart of Obsidian.  I'm really loving the books I'm reading so that's a relief when I'm so busy.

Stacking the Shelves is hosted by Reading Reality.  These are the exciting ARCs I received this week (If you click on the cover, it will take you to the Goodreads entry):
Many thanks to PRH Audio.
(If you click on the cover, it will take you to the Goodreads entry)
I got each of these for $5 at an Audible sale.

Now the really scary one. This is all the Kindle and Audible freebies I grabbed this past week. You can see why I need to do Thrifty Thursday to be sure I read a few at least one each month.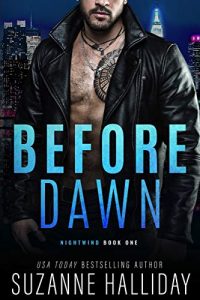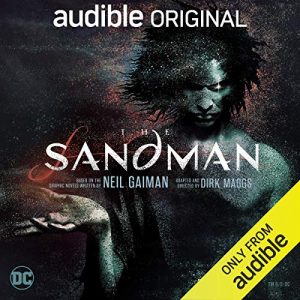 I really meant to cut back on freebies BUT  they are free so I guess that won't be happening.

I'm not including things like reviews posted or upcoming as they are always in the right sidebar. And, my challenge status is also there.
Anne
Latest posts by Anne - Books of My Heart
(see all)