The Sunday Post is a weekly meme hosted by Kimberly  @ Caffeinated Reviewer. It's a chance to share news~ A post to recap the past week, and showcase books and things we have received.
---
Don't forget to look at my giveaways on the right sidebar.
Sunday,  a sunny but chilly day.  I started beef stew in the crockpot.  I had plenty of Feedly and visiting to catchup since I missed it on Saturday.  I'm staying up later and getting up later to watch more of the Olympics.  Lulu and I walked a shorter route. It was cold enough I should have worn gloves.
Monday, was a rainy day so I could wear pajama pants.  I worked on various blog posts and other things but didn't feel like I accomplished much.  I realized I am no longer really a week ahead.  I have one book to finish for this week and 2 for next week.  But to be fair, I don't have the audio ARCs for the 2 for next week.  I already moved Thrifty Thursday up to this week since I didn't have them.  I really felt better when I was a week or two ahead of schedule.
Tuesday,  was another stayed up too late, got up late.  I did some blog stuff and visiting while waiting for the freezer repair guy to show up.  As I expected it is the door seal.  He ordered the gasket and will be back to install it at the end of March, but I can call if it arrives earlier.  Luckily, it is staying cold, it's just getting frost inside. Lulu and I walked one of the longer routes in the neighborhood today.  I decided I just had to stay up to see some of the Olympics after going to bed earlier last night and missing things.  I was up until 3 am.
Wednesday,  well not an early start of course.  I stayed in bed until I had finished my book for tomorrow since I have to write the review and I have other reviews to write.  I got an eARC for April which I was thinking I wasn't going to get – YEAH!  The weather is better and much nicer for walking with Lulu.  I finally got one of the ARCs for next week.  Well I got to watch all the Olympics I love and made it to bed by 2am.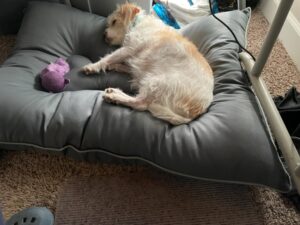 Thursday, it's a good thing I was sleeping long hours before this week because 5-6 hours is all I can fit in with watching the Olympics.  Today, my daughter is off to the zoo with my ex.  It's going to be gorgeous, 65F / 19C  so Lulu and I will try to get in a longer walk.  First I had an Instacart coming from Wegmans.
Friday,  I managed to get up earlier and it's a gorgeous day.   I finally got my last audio ARC for next week. I also got a Butcherbox order and somehow managed to stuff it all into the freezer, and update the freezer inventory.  Lulu and I walked the longest route in the neighborhood. After dinner,  we had Christmas for things my ex brought for my daughter.
Saturday was another beautiful day and I had plans to do plenty of outdoor stuff after some laundry and computer tasks.  Lulu slept under my table / desk.  It's great that it is also a sun spot as it is under the window.  I was listening to my audio for DEAR (Drop Everything and Read) and just listened until I finished.  I worked a bit with compost.  Then Lulu and I did another long route walk. Then I powerwashed the rest of the driveway, which I couldn't do last summer as I didn't have a long enough hose.  I was completely splattered with mud and had to shower again afterward. My ex repaired the loose fence slats and cleaned out the gutters.  I perused the Audible 2-1 sale and will probably get something tomorrow.  There are also MANY great deals at Chirp for $2-4.
---

Stacking the Shelves is hosted by Reading Reality.  These are the exciting ARCs I received this week (If you click on the cover, it will take you to the Goodreads entry):
These are the amazing review copies I received from Penguin Audio,   Berkley,  McMillan Audiobooks,  Simon & Schuster Audio,  and Harper Audio.                    
(If you click on the cover, it will take you to the Goodreads entry)
Not yet.

Now the really scary one. This is all the Kindle and Audible freebies I grabbed this past week. You can see why I need to do Thrifty Thursday to be sure I read a few at least one each month.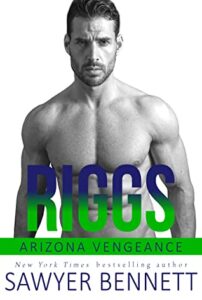 I really meant to cut back on freebies BUT  they are free so I guess that won't be happening.

I'm not including things like reviews posted or upcoming as they are always in the right sidebar. And, my challenge status is also there.
Anne
Latest posts by Anne - Books of My Heart
(see all)