The Sunday Post is a weekly meme hosted by Kimberly  @ Caffeinated Reviewer. It's a chance to share news~ A post to recap the past week, and showcase books and things we have received.
---
Don't forget to look at my giveaways on the right sidebar. Last day to enter to win Knot Again and Library Book Bingo.
I can't believe I forgot to say last week but Wednesday was my mother's 95th birthday.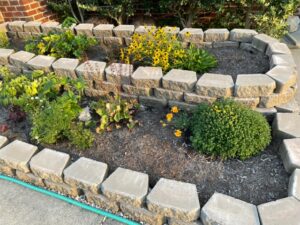 Sunday,  I didn't get up too early but I got going quickly.  While the oatmeal was baking, Lulu and I went out. It was sprinkling but I got the new dirt put into the bed where I am going to plant the green beans.  I think I should have done it 2 weeks ago. It will still be time to eat them as the fall is long here but I could have more easily got in another crop behind it if I had started earlier. I think I need to plant the cool crops in March rather than April so I can plant the tomatoes and beans a bit earlier too, but the plants aren't always available as early as I want. Which only means I might have to start planting them by seed myself.   I read the instructions and put the seeds to soak in a bowl of warm water before planting.  The baked oatmeal was ok.  I would like to add raisins and nuts.  My daughter  would be ok with raisins but not nuts I think.  I did the blog visiting.  While the chicken was baking and green beans steaming, I went out and planted the green beans in the second garden bed.  I wanted to walk Lulu after dinner but of course it started raining just as we were finishing.  I managed to make a decision about what to buy on Audible to earn a coupon.
Monday,  August already.  I am excited to start the August RAT for COYER where we read books others recommended.  People have recommended for me some great stuff, so I hope I can read more than one book. Another hot day with a few sprinkles. I stayed up VERY late reading.
Tuesday, so I also got up very late.  It's hot.  I'm going to need to water over dinner tonight.  I am making a batch of food for Lulu. I put together a Walmart pickup for tomorrow when my daughter is at the chiro.  I also put in an order for Lowes for more garden soil/compost.  My own compost is still so dry.  I need to add wet stuff.  I also will need dirt to fill the new raised bed I purchased on Prime Day.  I did water the garden, can't have the new planting too dry.  I ran around just before dinner because I had almost forgotten it is garbage and recycle day tomorrow gathering it up all over the house and hauling it to the curb.
Wednesday,  I got up faster to handle tasks before the afternoon run around.  It's hot and dry for a few days now. So I'm watering morning or night as I can manage.  I did the pickup at Lowes while Kelly had a chiro appt and then we went for the Walmart pickup. They were delayed but finally go the order.  Errands always take up so much time. There are only a couple of daylilies blooming.  They seem to have been done most of July as it gets so hot.
Thursday,  I stayed up again really late reading.  So I didn't get up early.  I did a bit of morning watering.  I'm doing the usual stuff and setting up more reviews, writing some reviews.  I did more watering over dinner.
Friday, a regular sort of hot day.  We did torture Lulu by trimming her nails. I watered the gardens and flowers.  I worked a bit on a menu plan, and did some knitting after dinner.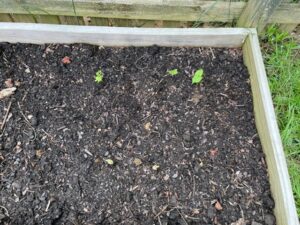 Saturday, I went out to do spot watering with Lulu.  Another rogue daylily is blooming.  Also the green beans are starting to poke up!!  It's cloudy so it seems less hot but the real feel is still 97F / 36C, and even at 8pm it's still over 90F.  I realized I have no chicken broth for making soup and my daughter will be very disappointed but I am not running out to the stores today.  So I juggled the whole menu plan for the next week.
---
July Reading:  I had another good reading month.  I managed to read  26 books. Audiobooks continue to help me read more. Some count for more than one challenge.  I listened to 15 audiobooks, read  7 library books,  26  COYER reads,   and  7  books which I already own.
All Library books (including ones not reviewed on the blog)  2022 Library Love Challenge
I did manage to read 7 books I own (goal is 3 per month):
Traitorous Toys by Mildred Abbott
Play Dead by Leslie O'Kane
A New Leash on Love by Debbie Burns
🎧 Tamarack County by William Kent Krueger
🎧 Windigo Island by William Kent Krueger
🎧  Once Burned by Jeaniene Frost
Only Murder by Rylie Dark
---

Stacking the Shelves is hosted by Reading Reality.  These are the exciting ARCs I received this week (If you click on the cover, it will take you to the Goodreads entry):
Many thanks to Macmillan-Tor / Forge,    Elizabeth Hunter,   Simon & Schuster Audio, and Harper Audio.                     
(If you click on the cover, it will take you to the Goodreads entry)
I got these at Audible using 2 credits and that earns a $5 coupon.

Now the really scary one. This is all the Kindle and Audible freebies I grabbed this past week. You can see why I need to do Thrifty Thursday to be sure I read a few at least one each month.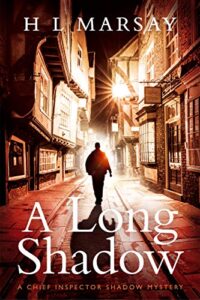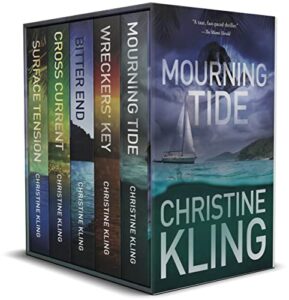 I really meant to cut back on freebies BUT  they are free so I guess that won't be happening.

I'm not including things like reviews posted or upcoming as they are always in the right sidebar. And, my challenge status is also there.
Anne
Latest posts by Anne - Books of My Heart
(see all)