The Sunday Post is a weekly meme hosted by Kimberly  @ Caffeinated Reviewer. It's a chance to share news~ A post to recap the past week, and showcase books and things we have received.
---
Don't forget to look at my giveaways on the right sidebar.
Sunday, another day where I got up earlier and since I went to sleep earlier, I got 8 hours of sleep.  I've been getting up earlier but still staying up reading so that's why I was getting less sleep.  My daughter just naps but I never do that.   I'm enjoying my Sunday visiting. Kevin Hearne posted the Read-along kickoff on his Facebook so my facebook and blog are blowing up again.  I'm excited to get started. The weather is nice so Lulu and I walked the long route. I found book mail in the mailbox.  I went out and checked the broccoli in the garden, it's about ready to eat. I went down the rabbit hole looking at Bourbon Chicken recipes.  My daughter helped me with a freezer inventory before dinner.  I fell behind on keeping it updated. Sigh. She suggested a Google sheet instead of Mastercook since we could share it and update it.
I made some chocolate bark we planned to make for the holidays.  I started out well, melting dark chocolate in a plastic container lined in parchment paper.  We used craisins and pecans, and then I went to melt caramel bits to drizzle on it and sadly that container was not microwave safe and melted.  Thankfully it didn't make too big a mess since we use a paper towel on the bottom of the microwave and I was only doing 30 second heats.  The bark turned out tasty but I don't know how I would use cookie cutters to do shapes, one would have to let them chill that way and then try to get the cookie cutter away from the hardened chocolate.  Oh well,  it tasted delicious.  I might try making it in mini muffin pan if I ever make it again because it's impossible to cut, we just break off pieces.
Monday, I combined going to bed at a reasonable time with getting up late so I got 9 hours of sleep.  My daughter had a rough night which started with dinner and she was up until 7 am with gastro issues. My daughter was sick in her bed, so I helped her change her sheets.  I'm scrambling to do things and I found I have video software that I can make a video of how to sign up for the Read-along since people are having trouble.  I go to add my link to show how the process works and the image won't work, no matter what I do!  I put in a support ticket with Mr. Linky. I've never had a problem before; it's at the image entry.  I went off to walk Lulu on the medium route.  When I got back, they had some problems too.  But later, it seemed to work. Uploading an image from my computer still didn't work until I tried a smaller size of the image.  The original was 3.5MB which must have been too large.  I made a video with vimeo on how to enter the signup into Mr. Linky and it is on the facebook page.  Then I ran to Harris Teeter to get a couple items.  After dinner, I did an hour of quilting to audiobook before bedtime.
Tuesday, it's supposed to rain today but luckily it held off until after our walk with Lulu & Abby.  My daughter still wasn't feeling well.  I rushed around to get out all the garbage & recycle before the rain, and a bunch of laundry. I got caught up on a bunch of emails and reviews. After dinner, I fit in another hour of quilting.
Wednesday,  it rained during the night so it was fine to go walking.  I tried to get a few things done, then we had chiro appts.  I ran to UPS and Aldi for a few things while my daughter had a massage.  She really is not feeling well this week and went back to bed until dinner.  We planned to have dinner later than usual. I made a batch of food for Lulu.  COYER Book Club is reading mystery thriller for March and picked Adult – Then She Was Gone by Lisa Jewell and YA – The Cousins by Karen McManus. I'm excited to read them.  I did lots of laundry today I had to put away after dinner.
Thursday,  today Lulu is 5!!  Sadly, it's rainy and cold so no walking.  I'm about caught up with but I have some reviews to write. I tallied up my reading month for January and linked up my reviews to challenges. I was writing my review for tomorrow, because still on the edge of behind, and my daughter said her ears hurt, and they'd been hurting for 2 months and she just couldn't stand it anymore.  We took off for urgent care where they confirmed she had a very bad infection in both ears.  We luckily got there and then the pharmacy right before they closed.  I hate that she hurt for so long and didn't ask for help.  I can't see the pain.
Friday, a sunny day. I'm irritated with Goodreads again. I can't figure out how to shelve 2 formats (editions) and I miss the "see review" option. It seems I always have to edit and save to get that view now.   I wrote my review for tomorrow. Then Lulu and I took a brisk walk, it's around 40F/5C but the wind chill with strong wind is making it colder.  I spent 40 minutes on the phone with Amazon about two returns where they have removed some orders from my account.
Saturday, I worked well on reviews and tasks.  It's around freezing so I thought we would go short but with no wind Lulu and I walked a more medium route.  Sunday is the last cold day and then we will be back into the 60s next week. I did the menu plan. Then I worked on the quilt. I might need 5 more inches of one fabric than I have. Sigh.  It will be very close
---
How do I do it?
I've spent some time trying to figure out how to enter my reading status on a book in Goodreads with 2 editions, formats.  For example, certain books I purchase the Kindle and the audio version.  I use different shelves (tags) to specify info like where I purchased them, etc.  I often read the first time and then reread with the audio version.
With the new book page, if I go in and set up the Kindle version with tags, then I try to do the audio version, Goodreads just switches to the new edition and I lose everything for the original one.
The only way I can get 2 editions now is when the blog posts to 2 editions.    Any suggestions on how to shelve 2 editions of the same book?
If you have any tips for me, please comment.
---
January Reading:  I had an excellent reading month.  I managed to read 30 books. Audiobooks continue to help me read more. Some count for more than one challenge.  I listened to 15 audiobooks, read 10  library books, 30  COYER reads,   and  9 books which I already own.
All Library books (including ones not reviewed on the blog)  2023 Library Love Challenge
I did manage to read 9 books I own (goal is 3 per month):
Shades of Wicked by Jeaniene Frost
Wicked Bite by Jeaniene Frost
Dare Game by Melinda Colt
On the Rocks by Sawyer Bennett
Make It a Double by Sawyer Bennett
Off Sides by Sawyer Bennett
Off Limits by Sawyer Bennett
Wicked All Night by Jeaniene Frost
Diamonds and Cole by Michael Maxwell
---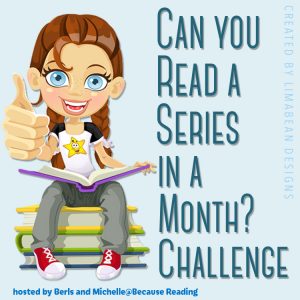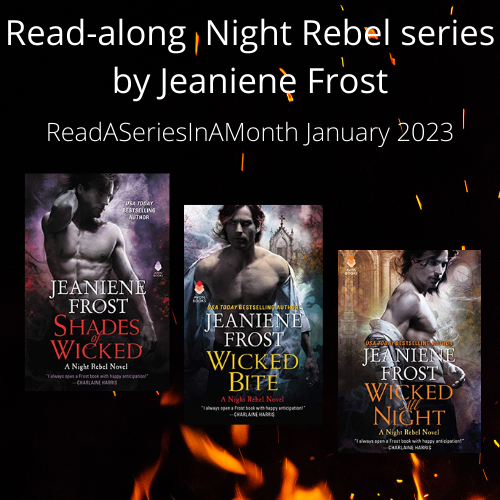 I was able to read this series this month.  I was very happy to have Ian and Veritas' story.  The final post is today and the Read-along chat is this afternoon.
COYER FB Chat – Sunday February 5
Challenge is adopting our Read-along.  You can read about COYER and join that challenge  HERE.   On the Sunday after the review posts, they will host a FB room (like we do for COYER book club) at 12 PT, 2 CT, 3 ET and 9pm Europe, for a one hour chat.  You do not have to join the COYER challenge to participate, only the Facebook group.
If you can't attend, there is also a Facebook messenger chat which has been fun and active, set up following the live chat.
---

Stacking the Shelves is hosted by  Reading Reality.  These are the exciting ARCs I received this week (If you click on the cover, it will take you to the Goodreads entry):
My special thanks to Minotaur Books, Grand Central Publishing, Grand Central Publishing,  MacMillan Audio,  and Carina Press.                    
(If you click on the cover, it will take you to the Goodreads entry)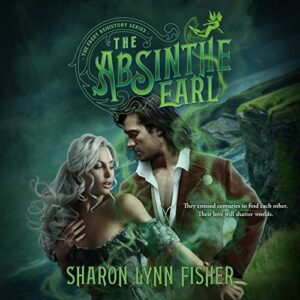 I got it on Chirp for $3. 

Now the really scary one. This is all the Kindle and Audible freebies I grabbed this past week. You can see why I need to do Thrifty Thursday to be sure I read a few at least one each month.
I really meant to cut back on freebies BUT  they are free so I guess that won't be happening.

I'm not including things like reviews posted or upcoming as they are always in the right sidebar. And, my challenge status is also there.
Anne
Latest posts by Anne - Books of My Heart
(see all)