The Sunday Post is a weekly meme hosted by Kimberly @ Caffeinated Reviewer. It's a chance to share news~ A post to recap the past week, and showcase books and things we have received.
---
Don't forget to look at my giveaways on the right sidebar.
Sunday, well this month has gone by quickly. Today I did my blog visiting. We had COYER Book Club. I had read both books. I took Lulu for a walk before dinner.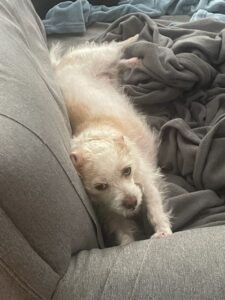 Monday, another beautiful day. I went down the rabbit hole as I looked for a way to auto share posts to Threads. I found a WordPress plugin called FS Poster which may do everything I want. It costs $45 for a lifetime license which seems reasonable as it posts to 21 social media platforms and includes updates. It looks like it might do everything I do now through dlvr.It, IFTTT, and Buffer plus connect to Threads and what Revive Old Posts did with Twitter except with all the platforms if chosen. I might want to re-share to Mastodon or Threads for example. My free tools have been working well but it took time to cobble it together and they have changed things so the free accounts are more limited. I'm going to think about it. I had a few emails with their support to learn more.
Tuesday, more perfect weather. I have lots of things I want to do. I did my computer work and helped my daughter with some paperwork. I wanted to do the leaf eater, but at least I got all the branches I cut earlier into the yard waste. I was happy with what I finished.
Wednesday, the temperature is even cooler today. After the walk, I reworked my task list and finished up a few things. I called the pharmacy and they just got their Covid boosters so we will go tomorrow. I went outside and used the leaf eater to make ground up leaves for the 2 compost bins I have. It stopped working well after the first one I filled, so I had to take it apart and get the sticks and wet leaves out for it to work again. I also got the last roots of rose bush which died from disease so I can put the compost there and then grind leaves for the third compost bin. I won't plant flowers there anymore. That bed will all be an herb garden now. Right now it has garlic chives, rosemary, basil, sage and oregano. I made some headers for a couple posts which feature more than one book. My daughter was sad so I got up to play a game with her and then couldn't get to sleep.
Thursday, it was a nice day to walk the dogs. My daughter hurt her foot so I walked Abby and Lulu. Then I hurried off to do a Walmart pickup, following that with a trip to Harris Teeter. My daughter got her COVID and flu shots; I got my COVID and RSV shots. I was just tired. I finished two audiobooks today but didn't hardly read at all at bedtime. My SDB iris are reblooming as well as the azaelea. Both are spring bloomers giving me another round. I managed to look through the Audible audiobooks to use 4 credits to earn a $15 coupon.
Friday, I'm still tired. We went to walk the dogs but Abby seems to be limping so we only walked about half way. I'm horrified that my laptop updated to Windows 11 overnight. I had to get in and figure out some settings. I can't seem to stop it from making noise so I've just muted sound for now. I decided to have a BLT for lunch since I have more tomatoes. Yummy!
Saturday, nobody here slept well or got up early. I woke up at 5:20am and couldn't go back to sleep until around 9am for an hour. I did give up on sleeping for an hour of that almost 4 hours and finish my book. I worked on my month end totals and some reviews. I took Lulu on a medium walk. The trees have already started to turn colors. So much I want to do and I ran out of time this week. I'm just ignoring the Windows 11 but I haven't tested things out to see if everything works. I just did the normal things I needed to do.
---
September Reading: Where did this month go? I managed to read 25 books. Audiobooks continue to help me read more. Some count for more than one challenge. I listened to 13 audiobooks, read 6 library books, 15 COYER reads, and 7 books which I already own.
All Library books (including ones not reviewed on the blog) 2023 Library Love Challenge
I did manage to read 7 books I own (goal is 3 per month):
Stripped Bare by Shannon Baker
🎧 The Aeronaut's Windlass by Jim Butcher
Wingman by Cara Bristol
Psy by Cara Bristol
🎧 Saving Emma by Allen Eskens
🎧 Staked by Kevin Hearne
Watch Her Vanish by Ellery Kane
---

Stacking the Shelves is hosted by Reading Reality. These are the exciting ARCs I received this week (If you click on the cover, it will take you to the Goodreads entry):
My thanks to PRH audio, Entangled Publishing, and Montlake.
(If you click on the cover, it will take you to the Goodreads entry)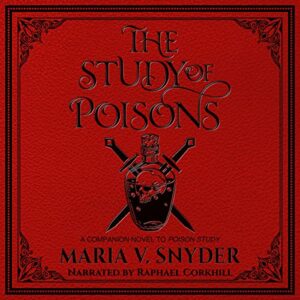 I got this Audible Daily Deal.
Then Audible had a deal where if you use 4 credits you get a $15 coupon.

Now the really scary one. This is all the Kindle and Audible freebies I grabbed this past week. You can see why I need to do Thrifty Thursday to be sure I read a few at least one each month.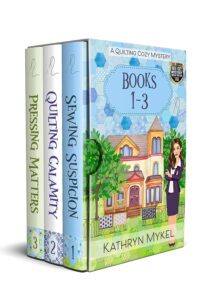 I really meant to cut back on freebies BUT they are free so I guess that won't be happening.

I'm not including things like reviews posted or upcoming as they are always in the right sidebar. And, my challenge status is also there.
Anne
Latest posts by Anne - Books of My Heart
(see all)