So I don't actually need an excuse to re-read this series. I just wanted to have a party and invite everyone to join me. But if you don't want to join me, I'll have all the fun and keep all the prizes for myself! lol.  This is my favorite author, and I've never read anything I didn't love by them.
I started this series by getting paperback books at the library and devouring them. I then bought them all for my Kindle and started pre-ordering them as they released. I've got some in paperback and audiobook format, also. For this re-read, I'm going to try to listen to some, as I have not listened to the audiobooks yet.
You will have two weeks for every book but the first one, which you have a week. There will be games, discussion, prizes, reviews and fun with each book. The prizes will mostly be digital books from Amazon, so that is open to anyone who has an email and can receive an ebook from Amazon. They can be read on a computer, smartphone or Kindle.
Here's your to-do list:
Find your copies of these books, borrow them from a friend, get them at the library or buy them.
Read Book 1, Magic Bites, by next week Jan 15th.
Make a list of a favorite quote or two as you read the book.
If you haven't read the books before, make a list of questions you have for the discussion. If you have read them, please don't spoil new readers.
Comment here and let me know if you have read them before or if you are starting the greatest reading of your life.
Enter the giveaways!
Schedule:   
We are doing one book every two weeks, posting on Mondays. We should have a review for most of the books with the team here at Books of My Heart plus some of our blogging friends.
Jan 15:   Magic Bites
Jan 29:  Magic Burns
Feb 12:  Magic Strikes
Feb 26:  Magic Bleeds
Mar 12:  Magic Slays
Mar 26:  Magic Rises
Apr 9:     Magic Breaks
Apr 23:   Magic Shifts
May 7:     Magic Binds
May 8:     Magic Triumphs (release day!)
---
Be sure to enter the giveaways!!!
Startup  Giveaway:
Just to get you going, I have a giveaway for this week, also.
Read-along Giveaway:
This giveaway is for the entire event, with things to enter each week.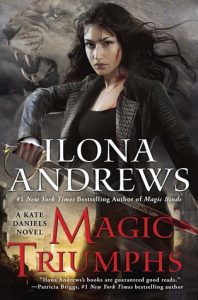 Latest posts by Anne - Books of My Heart
(see all)
Related Posts