Before we begin, just a reminder this post and its comments will include spoilers for the first book in Ilona Andrew's Kate Daniels series.  This read-along is for those who have read the books previously and also for those who are new to the series, so please no spoilers for books beyond the one featured in the discussion this week.
Book 1: Magic Bites
Magic Bites
by
Ilona Andrews
Narrator:
Renée Raudman
Series:
Kate Daniels #1
Published by
Tantor Audio
on April 1, 2007
Genres:
Urban Fantasy
Pages:
260
Length:
9 hours, 11 minutes
Format:
Audiobook
Source:
Library
Goodreads
Amazon
, 
Audible
, 
Barnes & Noble





When the magic is up, rogue mages cast their spells and monsters appear, while guns refuse to fire and cars fail to start. But then technology returns, and the magic recedes as unpredictably as it arose, leaving all kinds of paranormal problems in its wake.

Kate Daniels is a down-on-her-luck mercenary who makes her living cleaning up these magical problems. But when Kate's guardian is murdered, her quest for justice draws her into a power struggle between two strong factions within Atlanta's magic circles.

The Masters of the Dead, necromancers who can control vampires, and the Pack, a paramilitary clan of shapechangers, blame each other for a series of bizarre killings—and the death of Kate's guardian may be part of the same mystery. Pressured by both sides to find the killer, Kate realizes she's way out of her league—but she wouldn't have it any other way…
Kate Daniels is my favorites series, ever. Yet it's been too long since I have gone back to the beginning and read all the way through.  It struck me how young and raw Kate is. She has been hiding. While she is vigilant about not allowing anything to reveal herself, I think the hiding has hampered her ability to grow and learn more about herself.
Magic Bites is the start of her journey into knowing more of herself and Atalanta where she lives. She certainly makes a splash meeting the Pack.  Sure, she has known and worked with Jim, but now most will know her.
In spite of how alone she has been in the world, and the sometimes vicious training she has done, Kate cares about others. She is compassionate for their issues and thinks about someone besides herself. Not just caring, she risks her life for others.  And whatever she does, Kate attacks it with intelligence and energy. She is completely herself with with and humor and yet knows how to be tactful.
I have kept this purposefully short. If I was reading for the first time, I would note my questions and observations with you but since I'm not, I'll ask you to comment with any you have below.
I listened for this reread which is new to me.  I own Magic Bites in print, ebook and have just purchased the audio.  I had not listened to it on audio yet however. Renee Raudman is a real talent. Her performance was a joy and is a favored way for me to revisit the story.  On to Magic Burns!
Who said: 
"Because I deal in information, Kate, and men tend to blab their secrets to beautiful women." She smiled. "As you well know."
Schedule and wrap up:   
I got notified last night the release of Magic Triumphs will be August 28 rather than May 8.  So  we have a choice, as we are very early on the read-along.  Vote for what you prefer and I will update the schedule, if needed.
We are doing one book every two weeks, (alternate schedule) posting on Mondays. We should have a review for most of the books with the team here at Books of My Heart plus some of our blogging friends.
Jan 29:  Magic Burns  (Feb 12)
Feb 12:  Magic Strikes  (Mar 12)
Feb 26:  Magic Bleeds  (Apr 9)
Mar 12:  Magic Slays    (May 7)
Mar 26:  Magic Rises   (Jun 4)
Apr 9:     Magic Breaks  (Jul 2)
Apr 23:   Magic Shifts  (Jul 30)
May 7:     Magic Binds  (Aug 27)
Aug 28:     Magic Triumphs (release day!)
---
The winner of last book's giveaway is:        Maria K.
This Book's Giveaway:   
Read-along Giveaway: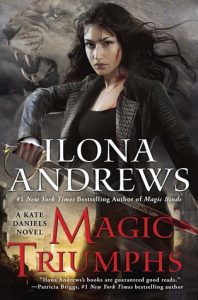 Latest posts by Anne - Books of My Heart
(see all)
Reading this book contributed to these challenges:
Anne: 2017 Library Love Challenge
COYER Winter Switch
Related Posts