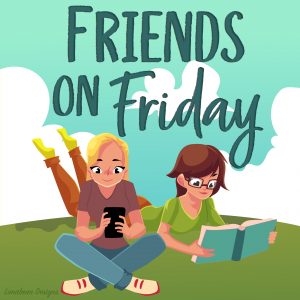 Today's friend is the amiable Angela from Angel's Guilty Pleasures.  I got to know Angela through the Library Love Challenge which she co-hosts. I enjoyed talking with her each month in the group about our library reads. She was also so kind to comment on my choices and progress.  But there are many books we both enjoy. This review will be at her site next week here.
Grave Witch
by
Kalayna Price
Narrator:
Emily Durante
Series:
Alex Craft #1
Published by
Audible
on April 18, 2011
Genres:
Urban Fantasy
Length:
10 hours, 3 minutes
Format:
Audiobook
Source:
Library
Goodreads
Amazon
, 
Audible
, 
Audiobook
, 
Barnes & Noble





As a private investigator and consultant for the police, Alex Craft has seen a lot of dark magic. But even though she's on good terms with Death himself—who happens to look fantastic in a pair of jeans—nothing has prepared her for her latest case. Alex is investigating a high profile murder when she's attacked by the 'shade' she's raising, which should be impossible. To top off her day, someone makes a serious attempt on her life, but Death saves her. Guess he likes having her around...

To solve this case Alex will have to team up with tough homicide detective Falin Andrews. Falin seems to be hiding something—though it's certainly not his dislike of Alex—but Alex knows she needs his help to navigate the tangled webs of mortal and paranormal politics, and to track down a killer wielding a magic so malevolent, it may cost Alex her life... and her soul.
Mystery, surprises, tension, & edge of our seat moments.
Holy Cow, Grave Witch was more than I expected it to be. I was pulled in from the start and couldn't stop until the very end. We get ghosts, a murder mystery, weird magic, and so much more. It was one thing after another, that you never know what will happen next.
Alex is a fun, unique, and powerful character. Everything we learn about her just leads us to wanting more. Her numerous and complex problems change the book into an entertaining and unpredictable read. Her grave sight is a pretty nifty ability, but it comes with a price. I liked how in this world there is a price to having magic. The more Alex is in contact with the dead the colder her body temperature gets and after being in contact with her power she has issues with her eyes. Alex does find ways to deal with the price.
The secondary characters were wonderful. I had fun with all of Alex's friends. She's picked a great group of people to be with.
The relationships Alex has with Death and Falin makes me wonder if their might be a love triangle looming in the future. I like the relationship between Alex and Death. As for Falin and Alex, they were together to help with the backlash of her power this time around. I'm curious to see where things go on the man front. I will say the relationship comes second to the murder mysteries in this story.
Narration: This is my first experience with narrator Emily Durante. I didn't have any issues with the audio. I was sucked in that I couldn't stop and when I had to I was a little sad and I wanted to jump back into the audio book. The story comes alive. There are a lot of characters and Ms. Durante does a good job making them each unique.
Grave Witch is a humorous suspenseful murder mystery Urban Fantasy that's hard to put down. I can't wait to dive into the next installment.
Latest posts by Anne - Books of My Heart
(see all)
Related Posts