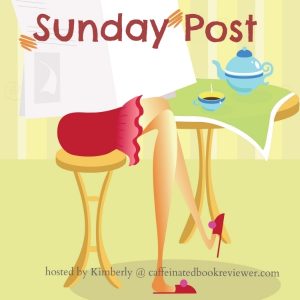 The Sunday Post is a weekly meme hosted by Kimberly  @ Caffeinated Reviewer. It's a chance to share news~ A post to recap the past week on your blog and showcase books and things we have received.
Stacking The Shelves
is also a weekly meme hosted by 
Tynga's Reviews
and Marlene from
Reading Reality.
It's all about sharing the books you are adding to your shelves, may it be physical or virtual. This means you can include books you buy in physical store or online, books you borrow from friends or the library, review books, gifts and of course ebooks!

Don't forget to look at my giveaways on the right sidebar.
Last Sunday I spent hours preparing the raised bed for my garden plants.  I  got a nasty blister on my right hand which is finally not hurting all the time. I was a filthy sweat ball after but so glad to have it complete. I planted spinach, lettuce, chard, broccoli and beets.  It looks like most of the plants will live.  My herbs in big pots are doing less well. The basil and sage look sad and those are ones I use!  The rosemary and chives are doing well.  In fact, you can't kill chives; they live through the Minnesota winter in a pot outside.
So this week was very pleasant with no medical appointments on Tuesday or Thursday!  I love having days at home.  The next few weeks have more appointments, sadly. I was kind of queasy on Tuesday and felt guilty about not feeling like doing anything. So I read most of the day.  Then I saw something about someone taking a day off and thought about that – I don't really take days off. Every day I have lists of things I want / need to do , errands and appts,  phone calls and emails and bills, laundry, housework, unpacking and organizing.  I could plan an occasional day OFF! MWF were the regular classes and I did some errands.  We did make it to the quilting on Wednesday night. We are now doing sashing and borders on the dog quilt.
Some of my art was repaired or framed this week and I picked it up.  My upholsterer said I could bring in my stuff since I had the fabric.  When I got there with the chair, she told me the other lady still didn't have her fabric so she would do mine NEXT week instead of December! Great but now I have to find another $1,000 this month.  I wanted to take the loveseat in a second trip, but wasn't sure it would fit in my car. My daughter had a headache so I somehow managed to get it out of the house and into the car by myself. It fit except for a just a couple inches tall so I tied down the back hatch.  More of my art was finished so I was able to pick that up on the same trip.  They are only about a mile apart but about 10 miles from my home.  Then I picked up prescriptions and got my flu shot.
I have most of the boxes to the right floor and hope to do more unpacking this weekend. I've been working steadily.  It takes organization so it's not as simple as taking out of a box and putting it away. After dog training today, I have lost motivation a bit and may just relax a bit.  Tomorrow (Sunday) is the last day the pool is open and I'm sure we won't get there. I hope to do some things yet tonight and more tomorrow.   Have a splendid week, everyone!
---
Things I Learned This Week:
OK  if I'm asking for help, I'm also going to share the cool things I learn. You may already know them but hopefully it will help someone.
This is actually a couple weeks ago.  Jonetta and I both discovered that each other's comments were going to spam!  So check your spam folders.  I think some of my comments on WordPress blogs are going to spam for whatever reasons.
---

Stacking the Shelves is hosted by Tynga's Reviews and Reading Reality.  These are the exciting ARCs I received this week (If you click on the cover, it will take you to the Goodreads entry):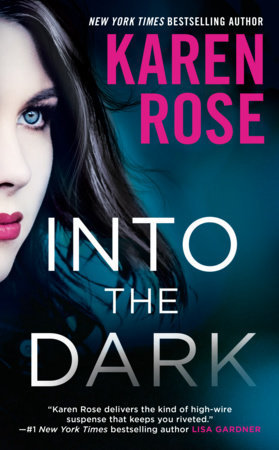 I hit the ARC haul jackpot this week.  Thank you so much to InkSlingerPR,  St. Martin's Press,  Social Butterfly PR,  Harper/ Harlequin Audio,  Berkley Publishing.
(If you click on the cover, it will take you to the Goodreads entry)
I decided on my second Audible original for the month.  I also gifted a copy of Heidi's Guide to Four Letter Words to my friend Nicole who lives in Waconia.
Next I saw a deal where if you used 2 credits by Sept 12, you would get a $5 coupon. So since I have 18 credits to use by the end of the year I figured I could use some.  I've been hoarding my credits.  I wanted Birthday Suit because it is a full cast recording and I am collecting the White Trash Zombie series.

Now the really scary one. This is all the Kindle and Audible freebies I grabbed this past week. You can see why I need to do Thrifty Thursday to be sure I read a few at least one each month.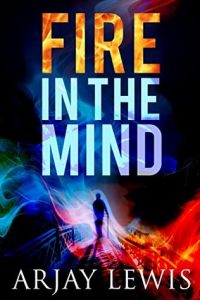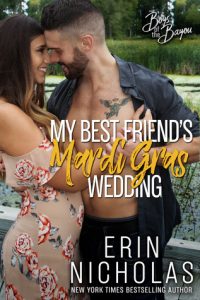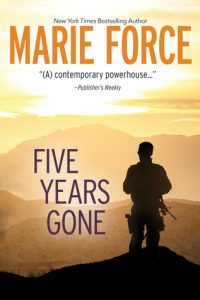 I really meant to cut back on freebies BUT  they are free so I guess that won't be happening.

I'm not including things like reviews posted or upcoming as they are always in the right sidebar. And, my challenge status is also there.
If you like this and want to see me do the Sunday post, as often as I can manage, leave me a comment and let me know. I love to hear your thoughts.
Anne
Latest posts by Anne - Books of My Heart
(see all)