The Sunday Post is a weekly meme hosted by Kimberly  @ Caffeinated Reviewer. It's a chance to share news~ A post to recap the past week, and showcase books and things we have received.

Stacking The Shelves is also a weekly meme hosted by  Tynga's Reviews and Marlene from Reading Reality.  It's all about sharing the books you are adding to your shelves, may it be physical or virtual. This means you can include books you buy in physical store or online, books you borrow from friends or the library, review books, gifts and of course ebooks!
---
Don't forget to look at my giveaways on the right sidebar.
I started the week unmotivated as usual.  There were several worries keeping me uncertain. Happily, things went well!  Monday afternoon, the registrar called to apologize for not being more helpful.  She told me there would be a voucher for the class where my daughter needed to withdraw because it changed to online.  Not only that, but since there was only one section this fall she opened up registration for my daughter so we could be sure she could get into it.  I would have had to get up early Friday to register at 7am, and worry all week. Instead, I got to register her for all her preferred classes on the first day of registration!
Feeling relieved, I went on to finally tackle more problems.    I started our tax returns, which I was going to do it over spring break but that was right when the whole COVID stay home thing started.  I continued on Tuesday and finished things up with only one minor conundrum which I solved.
Wednesday, my brother texted me (before I was up) to tell me which of his family members got $1200.  I checked my account and sure enough it was there. We got a delivery order from BJ's. We scored toilet paper, paper towels and liquid hand soap.  No Lysol wipes on either my Amazon Subscribe & Save where I order them monthly or at BJs.  With my fresh deposit, I doubled the tip to the Instacart shopper.  I also used WD-40 to fix 2 doors which had been creaky when opening.
Thursday, my car, which has been in the garage, had a flat tire.  I talked to AAA and they came out and just put air in it.  Then I went to Discount Tire because they will fix a flat for free! Unfortunately,  my front tires were both shot with the steel belts showing through, so I ended up purchasing 2 new tires  They do a good job and I have bought tires from them before in Minnesota.   They also let me stay in the car except when I went in to pay and really made the distancing easy. I ran by Home Depot to get a tomato plant, marigolds, herbs and impatiens. Then to the pharmacy drive-thru. I wore a bandana since I haven't had time to make masks but it never feels good to go out now.
Friday , I was pretty lazy and it was a little cold.  I mostly relaxed and did some reading.  Saturday, I finally got through emails and then I planted things.  I did a buddy read with Stephanie of Hour of Need by Melinda Leigh this past week, and now I've started The Stranger by Harlan Coben with Barb.  I found fabric scraps which would work for masks so I hope to get those made in the next day or so.

Stacking the Shelves is hosted by Tynga's Reviews and Reading Reality.  These are the exciting ARCs I received this week (If you click on the cover, it will take you to the Goodreads entry):
Thanks so much to InkslingerPR, Berkley, and Penguin Audio.
(If you click on the cover, it will take you to the Goodreads entry)
Apparently I am only interested in English mysteries for this Audible $5 sale.

Now the really scary one. This is all the Kindle and Audible freebies I grabbed this past week. You can see why I need to do Thrifty Thursday to be sure I read a few at least one each month.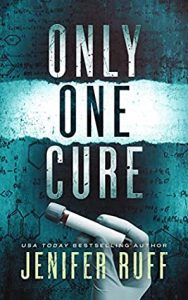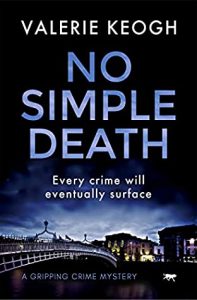 I really meant to cut back on freebies BUT  they are free so I guess that won't be happening.

I'm not including things like reviews posted or upcoming as they are always in the right sidebar. And, my challenge status is also there.
If you like this and want to see me do the Sunday post, as often as I can manage, leave me a comment and let me know.
Anne
Latest posts by Anne - Books of My Heart
(see all)