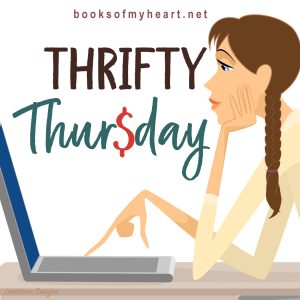 The purpose of Thrifty Thursday is to read a book which was free (at some point).
Kindle freebie on December 16, 2019  (currently $3.99 and in Kindle Unlimited as of writing this post)
Overall rating 4.03 with 2,633 ratings and 172 reviews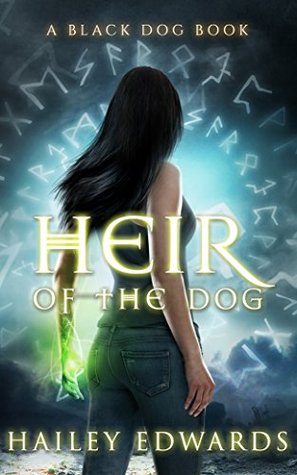 Heir of the Dog
by
Hailey Edwards
Series:
Black Dog #2
on January 1, 2015
Genres:
Urban Fantasy
Pages:
208
Format:
eBook
Source:
Purchased
Goodreads
Amazon
, 
Audible




Faerie teeters on the brink of war, and the mortal realm swells with fae refugees desperate to escape the bloodshed. As a half-blooded fae, Marshal Thierry Thackeray has a stake in the outcome of both realms and isn't afraid to knock a few heads together if it keeps the peace.

When her father goes missing, the only hope of negotiating a truce between the light and dark fae vanishes with him. Eager to avoid another Thousand Years War, the Faerie High Court reaches out to the one person they believe can replace him—the daughter who shares his curse.
I enjoyed the novella starting the Black Dog series which set up the world and characters.  Thierry was in her training to be a marshall and starting a relationship with Shaw, her trainer.   We learned just a bit about her family history, including the father she has never met.
In Heir of the Dog, things are turned around. This felt abrupt to me.  Thierry ends up in Faery and we learn a whole new setting with another cast of characters.  Thierry was lacking knowledge and in a life-and-death situation. Many fae are tricksters and while they can't lie, many are not very honest.
Thierry had just begun on her career to corral dangerous fae and protect humans. She believes in that mission. She is also devoted to protecting and supporting her human mother who has been through a fae betrayal by her father in the past.
Now who knows what will happen or even who will be in the next book?  I enjoy Hailey Edwards and will likely read more as these are in KU.  We only get about 2/3 of a book here but it is full of action and some serious changes to Thierry's life.
---
These are only Kindle freebies I get, or ones through author newsletters which anyone can sign up and get for free. I don't include things like Kindle Unlimited or Prime Free Reading (I do have it). Both Tantor and Audible have occasional free audios (to anyone) and I do include those.  Since I one-click on 1-2 freebies a day or probably at least 5 a week, I came up with this feature to make sure I start reading them.
So I have thought about doing a Thrifty Thursday Challenge someday. For now,  what I think would be fun is if you have read and reviewed  a freebie, link up to your review (Goodreads, blog, facebook or wherever)  on the first post today.
Latest posts by Anne - Books of My Heart
(see all)
Reading this book contributed to these challenges:
Related Posts