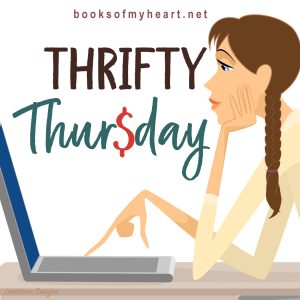 The purpose of Thrifty Thursday is to read a book which was free  (at some point).
Kindle freebie on January 28, 2021  (currently $5.00 and in Kindle Unlimited as of writing this post)
Overall rating 1.66 with 41 ratings and 30 reviews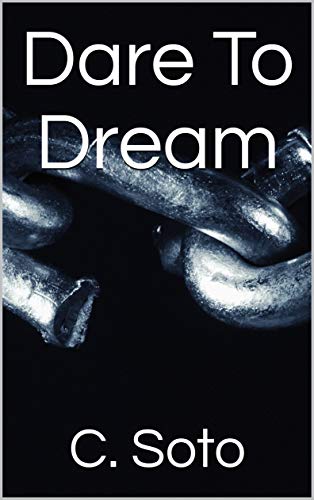 Dare to Dream
by
C Soto
on January 24, 2021
Genres:
Mystery
,
Suspense
Pages:
195
Format:
eBook
Source:
Purchased
Goodreads
Amazon



Emily, a small town psychic, was about to have a big breakthrough in life. She would become instrumental in finding a killer who was wreaking havoc in her small tourist town.

She finally would get her opportunity to work with the FBI like she always dreamed. In that dream, she never imagined it would come with a smoking hot agent.

Derrick arrived in Crystal Rivers with one thought in mind; he must find the ladies that have gone missing, before it was too late. He was racing against time trying to find the clues that would bring them home.

He never expected in the course of his work to meet a beautiful lady and fall for her. At first glance, Emily took his breath away, he knew from that moment he would protect her. He knew he could not lose sight of the girls or his mission of bringing them home.

When Emily's dream has a prediction of another lady's capture, can they find the killer before it's too late? The FBI relies on Emily's dreams to find them the clues to connect other cases, hoping they can find the killer's hunting ground and find the mistake he has made along the way.

When a body is discovered they know they are running out of time before they find the next victim.

Can they catch him before he snatches his next victim and leaves more bodies on his trail?
A sadistic man with a long-term revenge plan is behind the kidnapping of young women, a psychic who dreams of their capture and torment needing someone to take her seriously so she can help, and a brooding FBI agent and his team in a race against time to save the women before it's too late. This set up and the chance to try a new-to-me author had me eagerly reaching for this book.
Dare to Dream opens with a human predator stalking a couple women, who resemble his ex-wife, so he plans to take them and use them to practice his dark sexual need to break them and turn them into perfect submissives as he works to perfect his long plan of revenge to capture his ex-wife because she is still his and he will have her back.
Meanwhile, Emma, who works as a professional medium and works weekends as a 'crystal ball reader' at the Medieval Fair, is dreaming of unknown women being captured and ruthlessly abused and she knows that in future another woman will be taken as well. She is privy to the captor's fury at this last woman and his on-line stalking through her devices. She collects every bit she can in her dream journal hoping to prevent what she can, but doesn't have enough until more dreams come after the women are taken and she encounters the gorgeous FBI agent in charge of the case.
Derrick lives for his work, but rolls his eyes at his partner's womanizing and jokes that keep things light. He's tired after coming off a human trafficking case and now they have two missing vacationers in Crystal River, Florida. The sheriff's office have little to go on other than finding one of the women's missing car and interviewing the other's friends. Derrick gets his first big break when he ignores what his mind tells him and goes with his gut to believe the attractive psychic who has dreams about things to do with the case and his private life she can't possibly know. Working with Emily, they race against the clock to rescue the women and prevent the third being taken by what is starting to look like a serial killer.
Dare to Dream has one of those premises and dark, gritty mysteries that captivates me. I liked Derrick and Emily and was glad he didn't give her any hassle about her gift, but went with it as one more way to break the case open. They were both instantly attracted and came together quickly, but I didn't mind all that much.
The inclusion of the villain getting a third of the narration and what was going on before and after his capture of the women ratcheted up the suspense and the need to help them. He's into the darker no-holds-barred 24/7 slavery and sadism without consent. His abuse is described, but doesn't get too graphic.
My only real drawback on this story was the need for editing. There were verb tense issues like when present tense was used instead of past, etc, occasional awkward sentences, the wrong words replacing the needed words like 'contempt' instead of 'content', an overuse of words like 'just' or 'so'. Like I said, a good editor would clean this up and help tighten the story so it was humming well.
All in all, this was a solid first effort and beginning of a series. I enjoyed the blend of dark, gritty suspense and psychic element with spicy romance. I can recommend it to those who enjoy mystery romance and cop thriller romances.
UPDATE: I rec'd a message from the author that an updated edition has replaced the one I reviewed where editing was a consideration. Even better!
---
These are only Kindle freebies, or ones through author newsletters which anyone can sign up and get for free. I don't include things like Kindle Unlimited or Prime Free Reading (I do have it). Both Tantor and Audible have occasional free audios (to anyone) and I do include those.  Since I one-click on 1-2 freebies a day or probably at least 5 a week, I came up with this feature to make sure I start reading them.
Related Posts