The Sunday Post is a weekly meme hosted by Kimberly  @ Caffeinated Reviewer. It's a chance to share news~ A post to recap the past week, and showcase books and things we have received.
---
Don't forget to look at my giveaways on the right sidebar.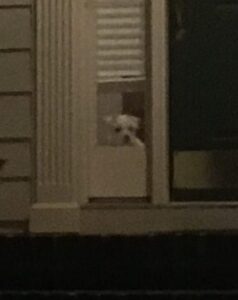 Sunday,  it's the second day of 80s / 27C with north wind and low humidity.  It's heavenly.  I'm doing my computer stuff and visiting during the mid-day and then will be outside.  I've been offering herbs to neighbors and setting them out for porch pick up, rosemary, sage, garlic chives and mint.   I also enjoyed making a bunch of new recipes over the last week which will become part of the rotation.  One is tuna burgers using canned tuna with spices, green onions and a little mayo and dijon. The other dish is a sweet potato skillet.  I had to get out the Cuisinart to grate the sweet potatoes.  It also uses ribbons of Swiss chard, garlic,  oregano, basil and then feta cheese and eggs.  It's vegetarian and could be made vegan but I really liked the feta cheese.   My daughter liked both dishes and that is not a given so I was happy.  I took Lulu for a walk and it was warmer than in the morning.
Monday,  today is still cool and cloudy so it is excellent.  I watered when I took Lulu out and decided to sprinkle the garden because by Wednesday it will be near 100 again.   Lulu was smelling and jumping around in the yard and it was a baby bunny!  Lulu didn't bark and when I told her to leave it she did.  I saw another one in the yard and caught one in the garden with the sprinkler.  I also saw mom in the neighbor's yard where I often see them (every year in fact).  I'm sure they would rather live here because neighbor's dog is big and barky.  But I don't want them in the garden.  I wanted to get going before it was too hot but with the clouds it won't get that hot today.  I was checking some things and discovered that my Bloglovin is not working.  So I had a Groupon to get a Costco membership for a year.  I waited to go until my daughter got up so Lulu would not have to go in the crate.  I wore my mask and looked at everything. I found plenty of things to buy.  But I wasn't really impressed with the selection of gluten free items. Certainly, there were some things we use regularly and a few I want to try but I think BJs and Sam's Club have a better selection.  My daughter called and I had forgotten I was taking her to meet a neighbor who she is dog-sitting for them so I hurried up and went home. It's a very nice dog and she is only sitting for a weekend.
Tuesday,  so behind because yesterday.  But I worked on catching up.  My daughter had another round of dentist appt.  I did the next set of Amazon returns and picked up a couple things at Aldi.  They didn't have carrots or honeydew melon.  I decided to do the computer stuff then while it's hotter and then do the rest after 6pm.
Wednesday,  the hottest day of the week.  We stayed inside other than the chiro appt.  I did a pickup at Food Lion for a few items but no broccoli or green beans available.  It's gotten more complicated to get things lately.  After dinner, I did a lot of work on meal prep with salmon and leftover rotisserie chicken.
Thursday,  I was so happy to have a day at home all day. It's cooler with the wind from the north but it is so humid,  so it's not a nice day.  I did computer stuff, writing reviews, laundry and some planning on Series on Saturday.  After dinner, I walked Lulu but it was still hot.
Friday, what a mess. It's still hot.  I discovered a couple days ago that my Bloglovin isn't working.  Today all my music (but not audiobooks) are gone from iTunes.  I spent 2 hours on the phone with Apple and I have to say they were helpful and with some work it may be sorted.  An aunt who had a stroke yesterday is not expected to live.    A real downer of a day.   My daughter did have an eye appt and we both really like the new place and the doctor.  She found a frame style she really liked and the prices were reasonable for those without insurance (us).   I still don't have glasses other than readers, just like I haven't had a cavity in decades.  Last winter was the first time in 19 years I had a cold.   I'm just like that.  Anyway, then there's the SCOTUS and their partisan politics so mostly a bad day.
Saturday,  I cleaned up in the kitchen and took out the overflowing compost to the bin.  My restore is still running on my iTunes directory.  So I'm just handling email and light tasks.  The restore had the hard drive down to no space.  I had called back Apple to ask about directory structure and the person I got today was no help.   So I googled it and then copied and restored things to what I thought the directory structure was supposed to be.  Success!  Now my directories and everything is all cleaned up too.  I am now tired,  just so tired.  I did get the front yard watered a bit and took Lulu for a short walk after dinner.
---
Of course I will be doing COYER Summer which starts July 1.  It's my favorite challenge.  COYER overall has become quite diverse with lots of options and choice about things to do.   There's something for everyone with Facebook social posts and games, Read-athons, Book Club, pen pals, DEAR (drop everything and read), buddy reading, my Read-along and more.  There's a great group of interesting people doing various parts of the challenge, too.
---
Things I Learned This Week:
OK  if I'm asking for help, I'm also going to share the cool things I learn. You may already know them but hopefully it will help someone.
I understand more about iTunes / Apple Books than anyone ever wants to know. I know more about its directory structures in Windows than the techs I reached on the Apple support line.
---

Stacking the Shelves is hosted by Marlene at  Reading Reality.  These are the exciting ARCs I received this week (If you click on the cover, it will take you to the Goodreads entry):
 Thank you so much Macmillan Audio,   Kensington Books.                         
(If you click on the cover, it will take you to the Goodreads entry)
I spent $15 to get a $5 coupon.  

Now the really scary one. This is all the Kindle and Audible freebies I grabbed this past week. You can see why I need to do Thrifty Thursday to be sure I read a few at least one each month.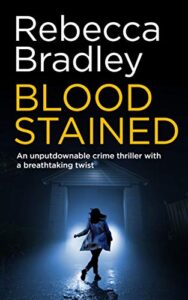 I really meant to cut back on freebies BUT  they are free so I guess that won't be happening.

I'm not including things like reviews posted or upcoming as they are always in the right sidebar. And, my challenge status is also there.
Anne
Latest posts by Anne - Books of My Heart
(see all)