The Sunday Post is a weekly meme hosted by Kimberly  @ Caffeinated Reviewer. It's a chance to share news~ A post to recap the past week, and showcase books and things we have received.
---
Don't forget to look at my giveaways on the right sidebar. 
Sunday,  I had a pretty good night although I still woke up to my daughter banging around in the kitchen but it was time for me to get up anyway.  After some Sunday post visiting, I went back downstairs to clean the oven. It had been smoking a bit with stuff on the bottom so I sprayed it and now I scrubbed the inside and the wire racks.  Then I went to put together the vacuum which the new part had come in around Halloween.  Seriously, it took less than 5 minutes, I shouldn't have worried. I immediately vacuumed my bedroom but then stopped because my daughter only went to bed about 3 hours earlier. I made the menu plan and looked at 3 different places to see where to get a few items, then placed a curbside pickup at Walmart. The rain stopped so Lulu and I went out for a medium walk.  I started a batch of her food.
Monday, I had a little time to do things before going out for our medical checkups and errands.  I printed out the spreadsheets with the complete medications lists and immunizations for each of us that I keep updated. Everything took too long and was annoying but went fine.  I had planned a quick leftover dinner which I got together. Then I had some blog and Cyber Monday stuff to finish up.  I remember one more thing I was going to look at before I went to bed so I was up too late.
Tuesday, my daughter went to bed after dinner (really early) so Lulu woke me up this morning to let her out.  My daughter got up only 20 minutes later to eat breakfast and then hadn't slept well so she went back to bed.  I finished my book and then got to work on things.  However, when whizzing through my emails I notice a new one from Kevin Hearne where he told me he would be involved with the Read-along! So I got busy updating the 2023 Read-along stuff. I had some final decisions to make on the giveaways and stuff so I brainstormed with Berls and Jen (Twimom). It's all so exciting and I feel like it's all coming together now. I got book mail.
Wednesday, my daughter was up until 11 am so she won't be up before dinner.  I finally focused on getting all the 2023 Library Love posts finished and setup.  Angela and I went through EVERYTHING again and surprisingly changed a few things.  When I went downstairs to get a drink, I saw the paramedics were across the street loading one of my neighbors into an ambulance. He looked awake and was moving a bit.  I hope he is okay.  Now it's time to walk Lulu. It was rainy overnight but cleared up around noon. We walked the longer route. I've been struggling all week to do all the things I need to do. I helped my daughter put together a Shutterfly calendar as a gift for her dad.
Thursday,  it's colder today  but sunny.  I'm still getting going and trying to get caught up on things. The utility jerks who disrupted the water and power the last two weeks are back at work. Ugh.   I went to look at when the bill is due for my daughter's college classes for spring.  Then I went to see which books she would need. …And I noticed the teacher from one class had been changed.  I have my printout from when we registered and so I know I selected the right one. The teacher we want is teaching a different section but it's waitlisted. I'm furious because it's her last semester and we research so carefully to get the right teachers for her.  I've emailed the teacher who is also the department head, but also started looking at other classes with good teachers since it's an elective but it's the class we want most.  Lulu and I took a medium walk.
Friday,  I tried to get up earlier to get some things finished before my daughter's math test at college and my errands.  I went to Harris Teeter for a pile of Rx and also a few grocery items.  My daughter wants to get more protein in her breakfast so I looked at different ideas.
Saturday,  Lulu got me up early to go out.  I then finished up my book and got going. I made some crustless mini quiches in muffin pans.  I used egg, diced broccoli slaw, red onions and in a few of them, bacon bits and cheese.  They were pretty good but I learned some things.   I'll also make them using other ingredients like egg whites, spinach, mushrooms, kale, zucchini, etc, depending on the veggies I have on hand.   Then I continued trying to catch up on visiting and posts.  It was rainy but stopped just before Lulu and I took our medium route.  We have our swans back again!  I made an Italian wedding soup with meatballs, orzo and spinach for dinner.
---
I'm thrilled to join COYER for 2023.  I'll do all the Chapters, and many other things that are offered like Book Club, Read-along chats, Read-athons, Series in a Month (#SIAM), DEAR (Drop Everything and Read) and more.   If you want to join the fun,  you can pick and choose, you don't have to do everything.   Check out the signup and more details HERE.
---
December Reading:  I had a good reading month.  I managed to read 22 books. Audiobooks continue to help me read more. Some count for more than one challenge.  I listened to 12 audiobooks, read 3 library books,  19 COYER reads, and 8 books which I already own.
All Library books (including ones not reviewed on the blog)  2022 Library Love Challenge
I did manage to read 8 books I own (goal is 3 per month):
Smoky Mountain Tracks by Donna Ball
🎧 Into the Fire by Jeaniene Frost
Mantivore Dreams by SJ Higbee
🎧 The Christmas Pact by Vi Keeland
A Kiss for Midwinter by Courtney Milan
Christmas at Copper Mountain by Jane Porter
Mother of the Year by Rachel Aaron
🎧 No Good Dragon Goes Unpunished by Rachel Aaron
---

Stacking the Shelves is hosted by Reading Reality.  These are the exciting ARCs I received this week (If you click on the cover, it will take you to the Goodreads entry):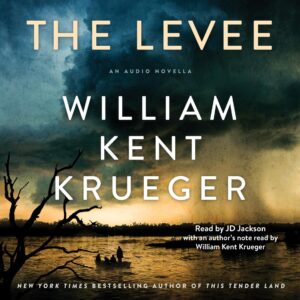 My thanks to Minotaur Books,  Karen Grey,  Berkley Romance,  and  Simon & Schuster Audio.           
(If you click on the cover, it will take you to the Goodreads entry)
I got some audiobooks in the sale at Audible.  I got the Martha Grimes one with a credit.
I used no rush rewards to buy the next one in this NC K9 series.

Now the really scary one. This is all the Kindle and Audible freebies I grabbed this past week. You can see why I need to do Thrifty Thursday to be sure I read a few at least one each month.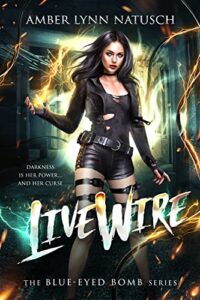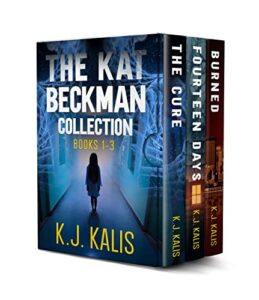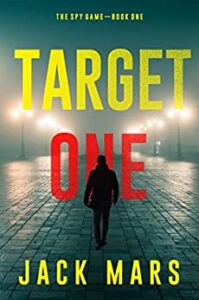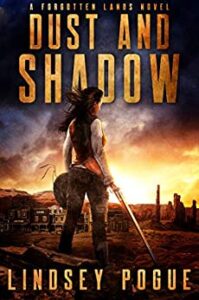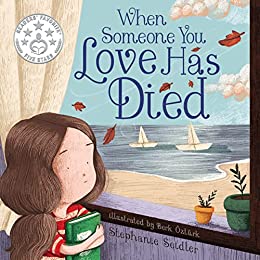 I really meant to cut back on freebies BUT  they are free so I guess that won't be happening.

I'm not including things like reviews posted or upcoming as they are always in the right sidebar. And, my challenge status is also there.
Anne
Latest posts by Anne - Books of My Heart
(see all)