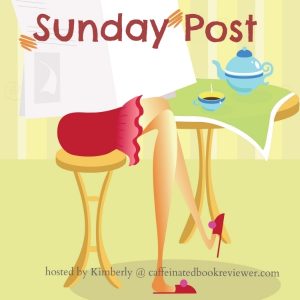 The Sunday Post is a weekly meme hosted by Kimberly  @ Caffeinated Reviewer. It's a chance to share news~ A post to recap the past week on your blog and showcase books and things we have received.
Stacking The Shelves
is also a weekly meme hosted by 
Tynga's Reviews
and Marlene from
Reading Reality.
It's all about sharing the books you are adding to your shelves, may it be physical or virtual. This means you can include books you buy in physical store or online, books you borrow from friends or the library, review books, gifts and of course ebooks!

Don't forget to look at my giveaways on the right sidebar.
Sunday was a nice quiet day, but both my daughter and I were tired and not feeling quite right. I did my usual stuff like laundry, some cooking, wrote some reviews and visited some blogs.  I was particularly happy to get all the posts scheduled for this week so I can work on next week and not feel so behind.
Monday is always a long day. It has the longest school schedule, then a medical appointment for my daughter and I run errands. I did have a weekend kind of feeling though because we had nothing scheduled for Tuesday. So while I got quite a bit done Monday night, Tuesday, I felt like I was dragging.  I did things but not the planned or priority things.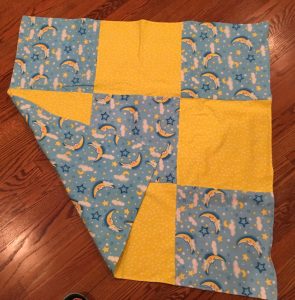 Wednesday, I baked cookies for the quilting group and finished putting together the receiving blanket kits. I was tired by the time we went and we stayed later than usual to finish some things.  For a bunch of leftover flannel, the receiving blankets are turning out pretty cute. Thursday, I woke with a headache but luckily I got over it.  I worked on more flannel / fabric sorting to put together some more kits. Friday was more of the same and I was feeling like I wasn't doing enough.
Today (Saturday), we had our last dog training class.  Of course, Lulu was a star!  I am totally looking forward to 2 day weekends now with class ended! We did no errands so I actually felt pretty good energy. I decided to do the yard work since it will rain tomorrow.  I tried my new leaf blower and got through almost the whole yard.  I filled my yard waste can and the rest is at the back fence. It looks good!  I  planted the pansies in the cement planters on the front porch. I love them.  I had 4 solar stakes I put along the front sidewalk: a ghost, an eyeball, a pumpkin and a skull.   I put together a plastic 4-shelf cabinet I got for the garage and put the coolers / big thermoses in it, and a few other things. I did some laundry and cooked a good dinner, so I am really happy with my day.
---
Things I Learned This Week:
OK  if I'm asking for help, I'm also going to share the cool things I learn. You may already know them but hopefully it will help someone.
So I always wondered about the Reader Rank I saw on some blogs and what is my Reader Rank?  I looked on Goodreads to see if they had it since the data seems to come from there. And I could have asked my friends who have it on their blog but it wasn't urgent enough for that to happen.
I got an email from somebody about Book Sirens and did I want to join it.  I had never heard of it but I was feeling the luxury of having Tuesday free from scheduled things after Sunday off.  Monday after running all day and only being somewhat successful. I just did what I wanted Monday night. Which was listening to audiobooks while handling emails and setting up posts for reviews the rest of the month. I filled out the Book Sirens profile thinking well I am open to requests but I can't accept any for November.
Then I got an email Tuesday with my Reader Rank which is now on my right sidebar.  So if you want to know yours, you fill out a Book Sirens profile and they analyze your Goodreads data.
---
How do I do it?
OK, so your tips on putting bread in the pantry are working great so here's a new question.  Where do you store blankets and quilts?  I used to keep them in the linen closet and in a old trunk that was my grandfather's and I refinished for 4-H many years ago.  The old trunk is full and in this house, although there are more linen closets, they are shallow. The blankets would have to be folded pretty small as they are about 12 inches deep.  The rental house only had one linen closet but it had wood shelves instead of wire racking and the shelves were 24 inches deep.
My daughter does have an old cedar chest so once it gets cleaned and fixed up some can go there.  The dressers don't really have any room and the drawers are too short. I keep my sheets in my bottom dresser drawer and they're almost too much.  My only ideas are to put them in plastic totes but where do I put those?  The attic is too hard to access. Right now the clean blankets are in a tote sitting next to my desk in my bedroom but that is not a long term solution.  The other idea is to figure out how to store them in the linen closets with very small shelves. Maybe I can roll them instead of folding them?  I've done that with towels.
Update:  So I was looking on Amazon for a plastic storage bag or something for the 3 rolls with leftover upholstery fabric to keep it clean when I store it in the attic.  I saw under the bed storage containers and went to measure how tall my under bed space is and if I have any space left under there. I knew I had one under bed storage thing already in use.  Well, good thing I checked. There is another brand new under bed storage container and room for it, plus there were 2 plastic gown storage bags.  So I only needed to order the one for the upholstery. I got a nice big one meant for storing fake Christmas trees.  I'd still like more ideas as this won't hold them all and we are making more quilts now.

Stacking the Shelves is hosted by Tynga's Reviews and Reading Reality.  These are the exciting ARCs I received this week (If you click on the cover, it will take you to the Goodreads entry):
Thank you so much InkSlingerPR,  SocialButterflyPR, and St Martin's Press.
(If you click on the cover, it will take you to the Goodreads entry)
The Last Dance is my Amazon first reads I get free with Prime.  Then I got  A Trace of Copper for $0.99 at Chirp.

Now the really scary one. This is all the Kindle and Audible freebies I grabbed this past week. You can see why I need to do Thrifty Thursday to be sure I read a few at least one each month.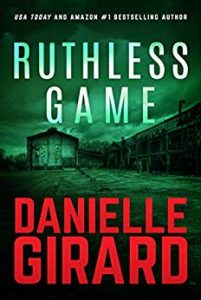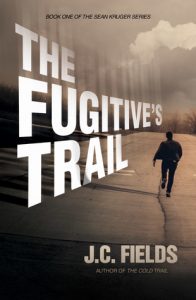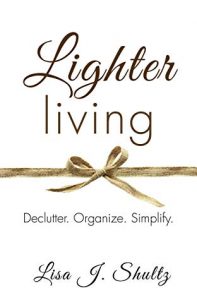 I really meant to cut back on freebies BUT  they are free so I guess that won't be happening.

I'm not including things like reviews posted or upcoming as they are always in the right sidebar. And, my challenge status is also there.
If you like this and want to see me do the Sunday post, as often as I can manage, leave me a comment and let me know.
Anne
Latest posts by Anne - Books of My Heart
(see all)