The Sunday Post is a weekly meme hosted by Kimberly  @ Caffeinated Reviewer. It's a chance to share news~ A post to recap the past week, and showcase books and things we have received.

Stacking The Shelves is also a weekly meme hosted by  Tynga's Reviews and Marlene from Reading Reality.  It's all about sharing the books you are adding to your shelves, may it be physical or virtual. This means you can include books you buy in physical store or online, books you borrow from friends or the library, review books, gifts and of course ebooks!
---
Don't forget to look at my giveaways on the right sidebar.
Sunday, I managed to figure out a hip stretch which reduced my pain a lot.  I spent quite a bit of time visiting and doing some computer work.  I finally managed to go through the probably 40 or 50 emails I had of review requests.  I didn't choose many, as much as I want everything.
Monday was rainy and I ended up sleeping very late.   I was happy to have my daughter get up to have dinner with me.  I called my brother which turned into a 3 hour call until 1 am.  He was able to update me on how everything is going with Mom in the new place.  Of course, she doesn't like it but mostly because it is new.  She is quite resistant to change, even when it is for the better. She has her own private room and bath, and says the food is good. Unfortunately I didn't do the right things during the call and was in a lot of pain afterwards.
Tuesday, I still didn't get up too early.  When I took Lulu out I saw that one of my standard dwarf bearded iris had bloomed!  It seems too early; they bloom in early April in Minnesota.  But then I have broccoli and lettuce still growing in the garden here.  Obviously there is some weeding to do and I had done this bed in November.  My heating pad stopped working and the pain was horrible.  My daughter lent me one of her heating pads until I get my replacement.
Wednesday was typical bed in the morning, office in the afternoon and bed again in the evening.  I did cook dinner but the pain was too bad to sit and I had to eat standing up.
Thursday was busy and there was snow!  I was worried about how I would do but it went pretty well.  We took Lulu to the vet for an ear infection and while there she had her toenails trimmed and anal glands expressed.  They managed it all in less than 30 minutes. She is up to 22 lbs so we really have to feed her less. She should be 15 lbs.   She saw a puppy in another car and just whined because she wanted to play with it.  We dropped her off at home and went on to our chiro / massage appointments.   I have to say, other than one sharp spasm when I sat down to dinner, I felt the most normal I have in weeks. I made chocolate chip cookies; this time with dark chocolate chips.  Yummy.  My new heating pad arrived!
Friday, I woke up stiff again.   I got up to the office, wrote my review, and started trying to get everything organized for what I read next. I updated my calendar to February because ….  Charlie Hunnam.
Saturday,  I needed to get the faulty heating pad to UPS store for return and pick up from the pharmacy. Then I finally got upstairs to work on things.  I also shopped the Audible sale, in case tomorrow is too busy.  I put together a Food Lion Instacart for Monday.  My daughter got up in time for us to have dinner together. Tomorrow we are supposed to get more snowy weather and I'm looking forward to book club and Read-along chats.

Stacking the Shelves is hosted by Tynga's Reviews and Reading Reality.  These are the exciting ARCs I received this week (If you click on the cover, it will take you to the Goodreads entry):
I am so grateful to MacMillan audio,  Thomas & Mercer,  47North,  and Tantor Audio.
(If you click on the cover, it will take you to the Goodreads entry)
I picked up Lies to Tell for 99¢ as it's in a series where I have other books.  Then Amazon reminded me I hadn't picked any of the free Kindle offerings in Amazon First for the month and they were allowing 2 books.
I bought some audio on the Audible 2-1 sale.

Now the really scary one. This is all the Kindle and Audible freebies I grabbed this past week. You can see why I need to do Thrifty Thursday to be sure I read a few at least one each month.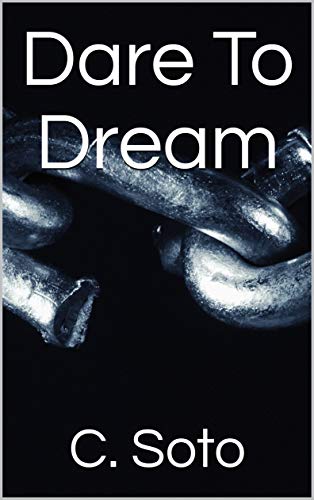 I really meant to cut back on freebies BUT  they are free so I guess that won't be happening.

I'm not including things like reviews posted or upcoming as they are always in the right sidebar. And, my challenge status is also there.
Anne
Latest posts by Anne - Books of My Heart
(see all)