Visions of Heat
by
Nalini Singh
Narrator:
Angela Dawe
Series:
Psy-Changeling #2
Published by
Tantor Audio
on May 30, 2011
Genres:
Paranormal Romance
Length:
9 hours, 42 minutes
Format:
Audiobook
Source:
Library
Goodreads
Amazon
, 
Audible
, 
Audiobook
, 
Barnes & Noble
, 
iTunes




Go deeper into the world of the Psy and the changelings, where a gifted woman sees passion in her future-a passion that is absolutely forbidden by her kind...

Used to cold silence, Faith NightStar is suddenly being tormented by dark visions of blood and murder. A bad sign for anyone, but worse for Faith, an F-Psy with the highly sought after ability to predict the future. Then the visions show her something even more dangerous-aching need...exquisite pleasure. But so powerful is her sight, so fragile the state of her mind, that the very emotions she yearns to embrace could be the end of her.

Changeling Vaughn D'Angelo can take either man or jaguar form, but it is his animal side that is overwhelmingly drawn to Faith. The jaguar's instinct is to claim this woman it finds so utterly fascinating and the man has no argument. But while Vaughn craves sensation and hungers to pleasure Faith in every way, desire is a danger that could snap the last threads of her sanity. And there are Psy who need Faith's sight for their own purposes. They must keep her silenced-and keep her from Vaughn.
Faith Nightstar is a powerful "Cardinal F Psy" with the astounding ability to predict the future with accuracy. She's sensitive to outside stimulation and because of her talent she's under strict "protection". However, that protection feels more like a prison for Faith lately.
Her secluded mountain "sanctuary" is breached by a jaguar Changeling, Vaugh D'Angelo when he stumbles upon her heavily guarded residence. There's an inexplicable pull between these two, an irresistible force. 
Faith needs Vaughn's help when visions of a killer overtake and terrify Faith. Plus, as it's becoming clear that the Psy have no qualms taking over her life for their own gain. She's just a pawn in their games of greed and power. Can Vaughn and the Changeling Pack keep her safe?
The ways of Psy and Changeling are so opposite, but I love how they're coming together. The Psy don't allow themselves to experience emotions, and feel they're defective if they start feeling them.  The Changelings are guided by their emotions, family, and Pack bonds, feeling things passionately. Vaughn knows that Faith needs to be eased into the idea of emotions, but his overwhelming desire to possess and protect Faith makes it hard to keep things in check. Faith's overwhelmed by the intensity of it all, with emotions being a foreign and forbidden aspect in her life. These feelings for Vaughn are irresistible and oh-so-pleasurable, but Faith is worried giving in might lead to an overload and insanity.
I love the idea of mate bonds that connect a couple, no matter if they're Psy or Changeling as we witnessed in Slave to Sensation with Sasha and Lucas. Their mating opened up a new world of possibilities for Psy, revealing some of the Psy's long held beliefs as lies. I look forward to seeing these lies more openly exposed and for the Psy race to be free of the stifling ways of Silence!
Narration:
I listened to the audio version with Angela Dawe narrating. I love her performance in this series and highly recommend it!
Listen to a clip: HERE
---
Games:
Who said (enter the answer in the Rafflecopter, don't put in the comments)
"Tell a child something often enough and she starts to believe it."
There are other options in the rafflecopter for you to enter discussion questions and quotes to share.
---
Share your review/ thoughts on Visions of Heat:
I thought it might be fun to link up reviews so we can find them all easily.  It can be a link to Goodreads or a blog, or wherever you have a review (short or long).
Mister Linky's Magical Widgets — Easy-Linky widget will appear right here!
This preview will disappear when the widget is displayed on your site.
If this widget does not appear,
click here
to display it.
---
Observations and questions you shared from Slave to Sensation:
(Thank you  so much for sharing!)
The audio is really good. Angela Dawe is a great narrator.
The setting is 2075 near San Francisco.
The dream sex was hilarious.
This is paranormal romance, not Urban Fantasy. While we don't get to follow one couple throughout the series, we get the character development of multiple couples so in-depth look at many characters.
The series has great world-building and plot arcs; it's not just the romance.
Psy are frickin monsters. Psy are like vampires. No blood but the PsyNet is essential like blood.
The species are not the same but closer than either group expected.
Skin privileges is a great concept.
Hawke was a great character – will he get a book in the series?
Sascha and Nikita are the same height
Nikita knows Sasha's different
It's odd Lucas kisses female pack members on the lips
I'd forgotten that we meet the Lauren family in this book, so that was a pleasant surprise.
I love how Sascha has hidden her emotions under layers of wall but Lucas was able to sense there was something she was hiding and did everything to discover her secrets
 What species will the children of Sacha and Lucas be? Will they have characteristics of one or both parents?
How will the new Psy – Changeling net work out?  How much mental connection will there be with Changelings?
How old is Nikita?
What are the Psy and Changeling life spans?
Will we learn more about Lucas' Psy abilities?
How did every member get on the Psy council?
How did Dark River get into Snow Dancer's den?
---
Quotes you readers shared from Slave to Sensation:
(Thank you for sharing! We got amazing participation.)
"I'm Psy, remember? We don't have fun." A small pause. "In any case, I don't see the point of sex. It appears messy and completely impractical."
You know I'll never say no, and Nate's so dedicated, I think he loves our alpha more than me."

"I resent that," Nate grumbled. "I might love football more than you, but definitely not Lucas's ugly mug."
"DarkRiver males are damn possessive and complete exhibitionists during the mating dance."
"An hour of your life is worth more than a thousand people to me."
She was his and he was hers.
They had under-the-skin privileges.
"Where's the lace?"
"I could turn your mind into mush if I wanted." – Sascha; "But then who'd lick you to orgasm?" – Lucas
Don't hurt us and we won't hurt you. Dark River.
"His kiss held his heart. It broke hers."
The quote for Who said ""I'm telling you because I trust you." in Slave to Sensations was Tamsyn.
The villain was Enrique.
---
Here's your to-do list:
Find your copies of these books, borrow them from a friend, get them at the library or buy them.
There's a novella, 2.5 Echoes of Silence but it is not in the free short stories. It is in Wild Embrace which has novellas 2.5, 5.5,11.5, and 12.25). I was able to get it from the library.
Read Book 3, Caressed by Ice, by February 19.
Make a list of a favorite quote or two as you read the book.
If you haven't read the books before, make a list of questions you have for the discussion. If you have read them, please don't spoil new readers.
Comment here and let me know if you have read them before or if you are starting on a new adventure.
Link up your review on Goodreads or your site to the post.
Join the COYER book chat on the Sunday following the post.
Enter the giveaways!
---
COYER Challenge is adopting our Read-along.  You can read about COYER and join that challenge or just the Facebook community chat HERE.
Visions of Heat chat in a FB room (like we do for COYER book club) is:
January 31 at 12 PT, 2 CT, 3 ET and 9pm Europe, for a one hour chat.
You do not have to join the COYER challenge to participate, only the Facebook group.
---
Schedule:   
We are doing one book every 3-4 weeks, posting on Fridays. The reviews are by the team here at Books of My Heart and our friends.
Jan 29:   Visions of Heat            – Rachel @ Waves of Fiction
Feb 19:   Caressed by Ice           – Kim @ Caffeinated Reviewer
Mar 19:   Mine to Possess          – KC
Apr 16:   Hostage to Pleasure   – Berls @ Because Reading
May 7:  Branded by Fire             – Kai @ Fiction State of Mind
May 28:  Blaze of Memory          – Sophia
Jun 18:   Bonds of Justice           – Angela @ Angel's Guilty Pleasures 
Jul 16:   Play of Passion              – Robin
Aug 6:   Kiss of Snow                   – Melanie?
Aug 27:  Tangle of Need              –  Victoria @ First of All
Sep 17:   Heart of Obsidian        – Linda @ Unconventional Bookworms
Oct 15:    Shield of Winter         – Samantha @ The Book Disciple
Nov 5:    Shards of Hope            –  Jen @ That's What I'm Talking About
Dec 3:    Allegiance of Honor   – Anne
Miss a post?
Jan 1:    Slave to Sensation       – Stephanie @ Once Upon a Chapter
---
Be sure to enter the giveaways!!!
Giveaway:
Grand-Prize Giveaway: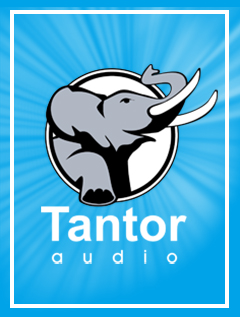 Tantor Audio is generously donating a set of 15 codes for the entire set on audio.  Codes will work US or Intl.
Latest posts by Anne - Books of My Heart
(see all)
Related Posts