The Sunday Post is a weekly meme hosted by Kimberly  @ Caffeinated Reviewer. It's a chance to share news~ A post to recap the past week, and showcase books and things we have received.
---
Don't forget to look at my giveaways on the right sidebar.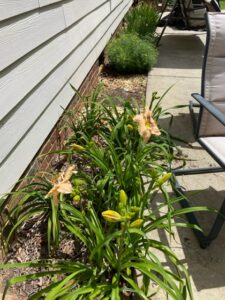 Sunday I did the usual visiting.  I also went down a rabbit hole thinking about how I select Read-along series and looking at options for upcoming years. I posted a few polls on COYER facebook page to get input.  I've mostly just done UF but wanted to see if other genres would be of interest.   My daylilies started blooming today! I'm happy my daughter has taken a real interest in the lettuce.  She's also doing more to put food waste into the compost.  It's back to the heat wave this week.  So we walked Lulu after dinner which was pleasant but very dark. My daughter used her phone flashlight so I could make sure I got all the poop.
Monday,  well I wanted to stay home and do stuff but I needed to run a few errands. I made another call about the Amazon return, and to the pharmacy about my daughter's RX.  I went to Home Depot to get marigolds and impatiens,  then to pick up a set of wireless earbuds someone was giving away on the Buy Nothing group, to Aldi for a few grocery items, and then Harris Teeter for my daughter's RX.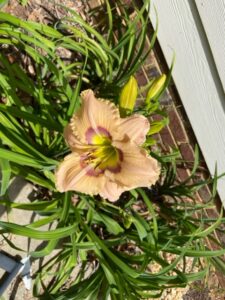 Tuesday,  the morning was gorgeous and refreshing after last night's rain.   I went early for a walk with Lulu by the swans. I had a guy coming to detail my car which had been rescheduled multiple times.  He made it today and he did a great job, inside and out.  It's the best it has looked since I bought it.  I planted the marigolds around the tomatoes.  I made a batch of food for Lulu.
Wednesday,  I did some of my usual computer stuff. Then I did a bunch of cleanup / pickup in the family room / kitchen, including dustbusting some Lulu hair which had gathered in a few spots.  Lulu had her annual vet appt in the early afternoon.  Since she has been on homemade food, her skin seems better and she isn't as itchy, so she doesn't seem to need an allergy shot yet or maybe not at all this year.  We were worried about her teeth but the vet says they are in great shape.  Her weight is good too, she's down about a half pound at 18.8 pounds, and could lose 1-2 more pounds.  The vet did hear a heart murmur so we have to watch that. 
Otherwise, she is doing great.  I managed to put together a menu plan. I do 5 days at a time based on that's about how far weather predictions are close.  I've been looking for a 3rd bar stool since our island is bigger after the reno.  They don't have them where I bought them originally.  I found a Facebook marketplace offer for 2 for a good price so I went and picked them up.  They are not quite the same color but very close.   Then we took Lulu for a short walk by the pool which was hopping with activity.
Thursday,  I didn't sleep great so I didn't get up too early.  I figured out how to get our tickets for tonight.  Then I made sure of the time schedule to get there on time.   I got busy on all the tasks I could get done but will have to do most tomorrow.  We went to see Hamilton! We wore masks. We got home just in time for winds, pouring rain and then hail.  I shut down the computers and printer.  Then the power went out.   I was keyed up from the show and power outage. We did have camping lanterns which worked great; our phones worked and we always have fully charged little power banks. I did not get to sleep until around 3, after finishing my book and then Lulu was barking her head off at 6am!
Friday, so I let Lulu out and she did nothing.   I put her back in the crate and slept until 9.  No power.  I am very tired and my head sort of hurts because of it.  I listened to an audiobook.  I read up on how long food keeps in a fridge or freezer.  I ate things which didn't require opening the fridge or freezer.  My daughter used the gas stove about the time I went to bed to make macaroni & cheese with broccoli.  She had to light it with the torch I use for the grill.  I walked all around the house and saw no damage except for some branches down.  I was glad when the power came on since it will get to 97F / 36C today. It had gotten to about 80 in the house.   The freezer was at 20 and things were frozen, including some ice cream bars in the door.  The fridge freezer also had things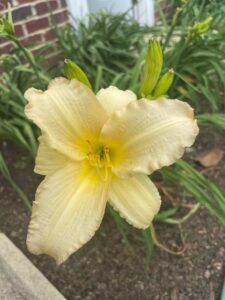 frozen solid.  The fridge was 45.  FDC says to pitch if it has been over 40 for 4 hours. However, if it was 45 after 12 hours it wasn't 45 the whole time. My fridge tends to act like a freezer and sit in the 30s.  It easily could have been over 40 for 6 hours but that is air temp.  Food temp is different and it is the food temperature they mean.   The air temp is warmer than the food temp.  I'll still check things out.
Saturday,  I fell asleep really early and slept 10 hours.  Yesterday was so exhausting.  When I took Lulu out a new variety of daylily has just started blooming.  I watched the Ashland Library web Zoom of Ilona Andrews and Jeaniene Frost which was hilarious.
---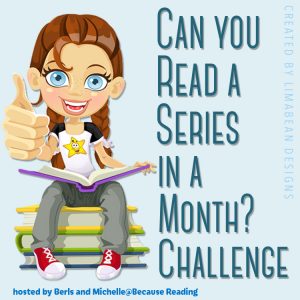 I always love this challenge and enjoy planning and picking out what I'm going to read.  I'm on a real mood for police procedurals so I have picked the  Kings Lake Investigation series by Peter Grainger.  I own the first three on audio and have the 4th one as an audio ARC.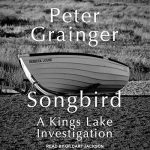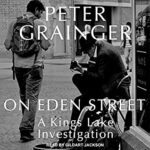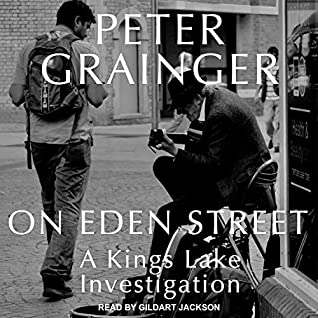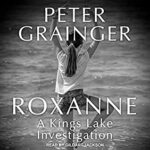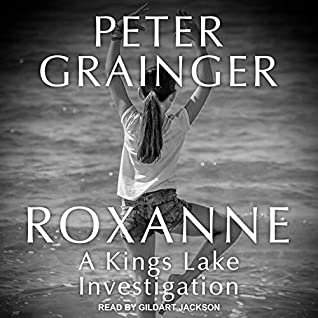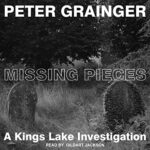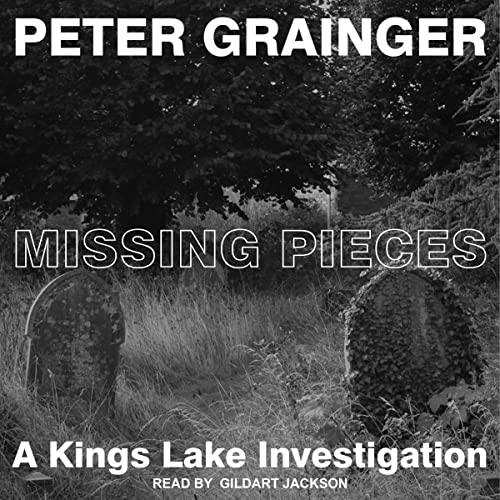 ---

Stacking the Shelves is hosted by Reading Reality.  These are the exciting ARCs I received this week (If you click on the cover, it will take you to the Goodreads entry):
NONE.
(If you click on the cover, it will take you to the Goodreads entry)
Audible sent me a $10 coupon (idk why)  and I was able to buy these 2 audiobooks from my wishlist.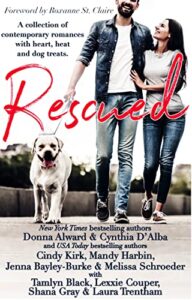 I got this 99¢ anthology which has some proceeds to a dog charity.

Now the really scary one. This is all the Kindle and Audible freebies I grabbed this past week. You can see why I need to do Thrifty Thursday to be sure I read a few at least one each month.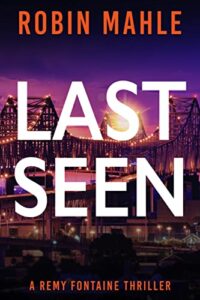 I really meant to cut back on freebies BUT  they are free so I guess that won't be happening.

I'm not including things like reviews posted or upcoming as they are always in the right sidebar. And, my challenge status is also there.
Anne
Latest posts by Anne - Books of My Heart
(see all)