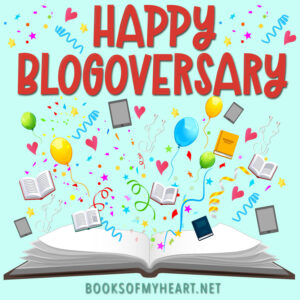 I want to thank everyone who has worked with me and supported me and read the blog as we now reach 5 years.  I am  so grateful for all the support and connection with the amazing blog community.
I appreciate my team which writes reviews, retweets posts,  joins me on Read-alongs, and helps with memes like Series on Saturday and Top 10. That's just to name a few things.  It's a pleasure to have such good friends to join me in this blogging community. Thanks so very much to Robin, Melanie, KC and Sophia!
A little bit about Books of My Heart:
Even though we have been 5 years, I was able to bring over all my posts from my 3 years reviewing at The Book Nympho.  So I have 8 years of reviews.  I do this as a hobby; I don't make money on anything.  I spend my own money on prizes or get things donated by publishers.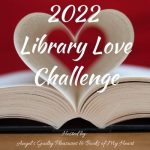 Books of My Heart is the co-sponsor of the Library Love Challenge. I'm a big fan and avid user of the library so I am thrilled to be involved.   This feature has its own tab on the top menu bar.  Most of the work is by Angela at Angel's Guilty Pleasures.
There are several other features under the Feature tab on the top menu bar which I am proud to have developed.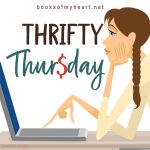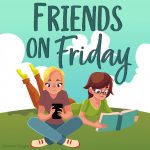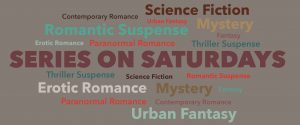 Thrifty Thursday – where I review Kindle or Audio freebies.  I started this all the way back at Yummy Men & Kickass Chicks.
Friends on Friday – where I will be inviting blogger friends to contribute and link up reviews with their blogs (because friends is a big reason why I blog). We did this more in the early years but not as much lately, although I still like the concept.
Series on Saturday – This one is so much fun. We discuss monthly the best in a genre or theme. There is a vote and then I give away the first book in the winning series.
Top 10 – This is a meme I took on since others stopped doing it.  The lists run Christmas week in December. They include: Top 10 Books, Top 10 Audiobooks, Top 10 Characters, Top 10 Book Covers, Top 10 Books I Want Next Year and Top 10 your choice.   We share our lists for the year and let you link up your lists (one or all). It's really fun to see everyone's lists!
Read-along –  This is another one of my favorite things!  Each year I pick a series where we read about one book a month. We have discussions, games and prizes. Each month there is a prize and there is a grand prize. Usually the publishers donate something and I buy the rest of the prizes.  I alternate between series I have read and series I have NOT read.  I also did The Hollows by Kim Harrison in 2014 when I was at Yummy Men & Kickass Chicks and it was new to me.
2018 – Kate Daniels by Ilona Andrews (re-read)
2019 – Alex Verus by Benedict Jacka (new)
2020 – Mercy Thompson by Patricia Briggs (re-read)
2021 –  Psy-Changeling by Nalini Singh (new to me)
2022 – Night Huntress world by Jeaniene Frost (half re-read, half new to me)
2023 – Iron Druid by Kevin Hearne (new to me)
Some of us participate in Challenges. I always do COYER, but have also joined in the New Release Challenge, Beat the Backlist Challenge, the Audiobook Challenge. and of course, the Library Love Challenge.
Mostly on the blog we do reviews, features and occasionally discussions.  Cover reveals, spotlights and daily deals are posted on the Facebook page and to Twitter.
So I hope you will like us on the Facebook page, and follow us on Twitter and Goodreads,  and subscribe to our blog.  There are options on the right sidebar to subscribe by email to  all posts or a weekly digest, or to follow through Bloglovin or Feedly.
History of how I ended up with Books of My Heart:
The first blog I subscribed to was Yummy Men & Kick Ass Chicks.  I mean, seriously,  that's what I want to read.  Somehow, I realized it was published by a Canadian and when I was riding my Harley up there for an event, I asked Julie if she lived nearby. It turned out she was right on my route, only 50Km from where I was staying, so I could meet her for dinner. She invited me to review on her blog, which I did for the next year until she closed. She taught me a lot and was a joy to have in my daily life.
A week later, somehow, Jennifer, invited me to review at The Book Nympho. I was there for three years. Jennifer and Jonetta were amazing. Jennifer was kind enough to let me dabble in pretty much any genre. I am so grateful for all her help and support. I have learned and admired much from her. Jennifer closed The Book Nympho at the end of 2017 and now reviews for That's What I'm Talking About. Jonetta has her own new bog, The Blue Mood Cafe.
So I started my own book blog. I am challenged by graphics and know little about WordPress, so there are some bobbles here. Michelle at Limabean Designs is handling my graphics as she is a professional. Ashley has helped me through my additional learning about Ultimate Book Blogger and WordPress.
Giveaway:
I am going to choose multiple winners and you will have your choice of items remaining on the list.  Each winner can only win once.  To keep this open to Intl readers, I will offer them up to a $12 book at Book Depository.  US readers will choose from the list below. You need to be willing to provide your address for some prizes to be sent to you.
Prize list:
Up to $12 book from Book Depository (Intl only)
One Audible audiobook (I'll gift to you with a credit)
$5 Amazon gift card
MP3CD – Lock in by John Scalzi, narrated by Will Wheaton
MP3CD – Secrets in Death by JD Robb, narrated by Susan Erickson
CDs – Heart of Evil by Heather Graham, narrated by Luke Daniels
CD set – 4 abridged audios by Heather Graham, narrated by Luke Daniels
New Hardcover – Phantom Game by Christine Feehan
New Hardcover – Dark Whisper by Christine Feehan
New Hardcover – Lightning in a Mirror by Jayne Ann Krentz
New paperback – Back to Your Love by Kianna Alexander
New paperback – A Small Town Bride by Hope Ramsey
New paperback The Second Christmas by Marta Perry
New Paperback – Drunk on Love by Jasmine Guillory
New paperback – The Belle of Belgrave Square by Mimi Matthews
New paperback – Ricochet by Krista & Becca Ritchie
Used paperback – Under Fire by Scarlett Cole (read once)
New ARC – Eclipse the Moon by Jessie Mihalik
New ARC – Ignite on Contact by Jaci Burton
New ARC – The Wolf's Call by Anthony Ryan
Used ARC – Planetfall by Emma Newman (read once)
Used ARc – Fallen Mountains by Kimi Cunningham Grant (read once)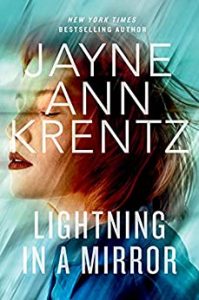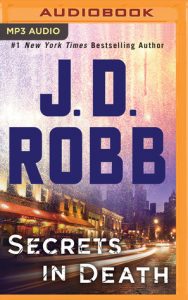 Latest posts by Anne - Books of My Heart
(see all)