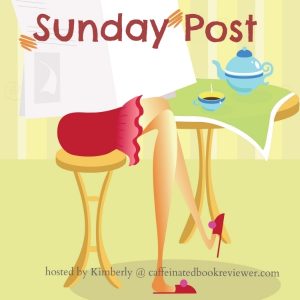 The Sunday Post is a weekly meme hosted by Kimberly  @ Caffeinated Reviewer. It's a chance to share news~ A post to recap the past week on your blog and showcase books and things we have received.
Stacking The Shelves
is also a weekly meme hosted by 
Tynga's Reviews
and Marlene from
Reading Reality.
It's all about sharing the books you are adding to your shelves, may it be physical or virtual. This means you can include books you buy in physical store or online, books you borrow from friends or the library, review books, gifts and of course ebooks!

This was a relaxed week with the holiday for us. I did end up trying the Audible Romance package for free and then $4.95 for the next 3 months.  I've been meaning to try it and this was a good deal.  I just hope I can fit in time to listen to some of them.  I need more road trips. LOL.
So have you tried the Audible Romance package?  If so, what are your recommendations?
---
We had a nice holiday week without too much fuss.  The sweet potato caramelized onion soup was a bust.  It's a lot of work and neither of us liked it too much. I think the problem is it gets pureed twice. We like chunky soup.  I'm making chili again tonight as it is our favorite.  I did make my first gluten-free Swedish tea ring which is really just a cinnamon roll with apples and nuts in it.  It turned out pretty well but I have some ideas for improvement. It was fairly warm this week so when it wasn't raining, I grilled.
I also keep packing up leaves when the weather is fair. Today was 65F, 19C.  It was so great. I had this feeling of such happiness getting things done but also relaxing. I finished both my book and audiobook so I had to start new ones, probably my last ones of the year. I finally fit in some sewing and knitting. I am about 80% finished with the hat I am making with the found yarn.  Next I am going to make some cowls with cashmere I got on closeout.
We are trying, not very successfully to get to the YMCA.  My daughter's college class starts Friday. Wednesday, we are going to go to the YMCA near school for a stretch class and then go buy her books. I'm glad this week is still not very scheduled with another holiday.
I've been reading what I want and listening to audio ARCs. I'm getting caught up.  This afternoon, I'm looking forward to finishing up a bunch of challenge updates for my posts tomorrow. New Year's Day is a read-athon and I'm going to really crack the 2019 ARCs!  I've been waiting a bit so they count for the New Release Challenge.
Happy New Year!

Stacking the Shelves is hosted by Tynga's Reviews and Reading Reality.  These are the exciting ARCs I received this week:
                                 Nothing.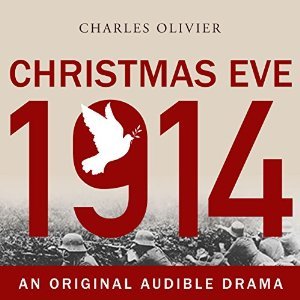 These were my Audible (two free original choices) this month.  I also liked the Aliens one but I had it already as a freebie they did in November 2017.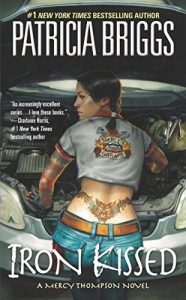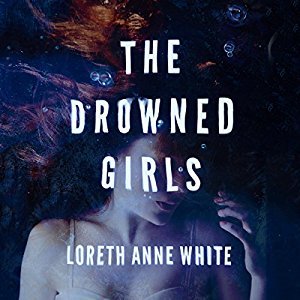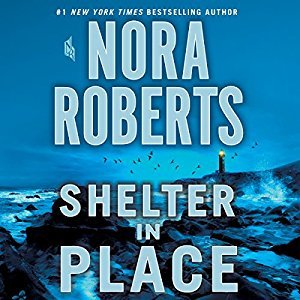 The Drowned Girls                                            Shelter in Place 
I picked a couple things from the Audible 2-1 sale and will probably get at least 2 more. I'm still deciding.

Now the really scary one. This is all the Kindle and Audible freebies I grabbed this past week. You can see why I need to do Thrifty Thursday to be sure I read a few at least one each month.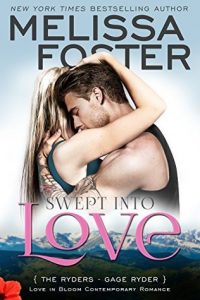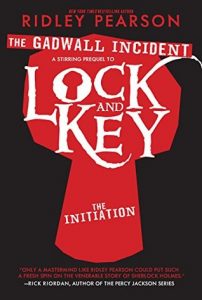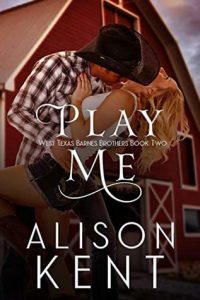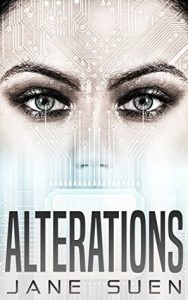 I really meant to cut back on freebies BUT  they are free so I guess that won't be happening.

I'm not including things like reviews posted or upcoming as they are always in the right sidebar. And, my challenge status is also there.
If you like this and want to see me do the Sunday post, as often as I can manage, leave me a comment and let me know.
Anne
Latest posts by Anne - Books of My Heart
(see all)