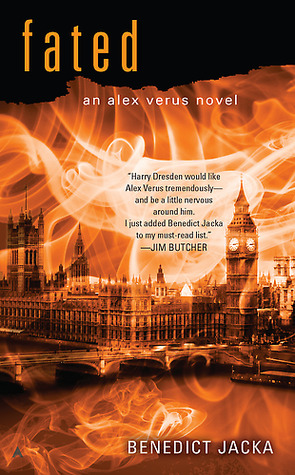 Fated
by
Benedict Jacka
Series:
Alex Verus #1
Published by
Ace
on February 28, 2012
Genres:
Urban Fantasy
Pages:
304
Format:
eBook
Source:
Library
Goodreads
Amazon
, 
Audible
, 
Audiobook
, 
Barnes & Noble




Alex Verus is part of a world hidden in plain sight, running a magic shop in London. And while Alex's own powers aren't as showy as some mages, he does have the advantage of foreseeing the possible future--allowing him to pull off operations that have a million-to-one-chance of success.

But when Alex is approached by multiple factions to crack open a relic from a long-ago mage war, he knows that whatever's inside must be beyond powerful. And thanks to his abilities, Alex can predict that by taking the job, his odds of survival are about to go from slim to none...
There will be spoilers for Fated – book 1 below.  If you know answers to my questions, please do not answer them in the comments since I will be reading this series as we go along and don't want to be spoiled!
I enjoyed the world building, the mystery plot and getting to know some of Alex's history,  plus his circle of friends. Alex started out in a bad place in life, so now he keeps to himself. Unfortunately, the power hungry all come out in this story to use his talents in a power grab. There's an Indiana Jones feel with artifacts and magic and various people trying to snatch the prize.
Fated is the start of a new phase in Alex's life and I'm happy to be along for the ride. He is smart and snarky. Alex cares about others, so yeah, he's one of the good guys.  I'm excited to see what happens to him next.
---
My observations from Fated:
Alex keeps himself pretty isolated and off the radar.  His circle of friends is thus, very small
Alex has tried to keep Luna out of the world to protect her.
Like every good urban fantasy hero, Alex is starting to form an odd group of mixed allies. So far he has Starbreeze – the air elemental  and Arachne and Luna.
We learn the classes of magical talent – normals (none), sensitives, adepts and mages.
---
My questions from Fated:
I wonder if Alex will now become more knowledgeable about the Council and who are the "players" in the Dark and Light mages to protect himself better.
How will Alex teach and guide Luna as an apprentice?
Will Alex find a way to remove her curse, maybe with some help from Arachne?
Why didn't all the powerful mages just send him back to get the Fateweaver at the end of Fated? Luna relocked the force barrier with the cube but then where did the cube go?
Does Alex have other friends, or mage friends we will meet?
Will Alex ever be able to do anything about the cruel practices of dark mages?
Will there be a romance for Alex?
---
Games:
1. Who said (enter the answer in the Rafflecopter, don't put in the comments)
"This was the message. 'At the end, in the light of the stars, trust in your friends and forgo the greater power for the lesser.'
2.  Who is the villain in Fated? (Enter in the rafflecopter)
3. We have an opportunity to do a Q & A with Benedict Jacka a few months down the line. I am asking you to please submit interesting questions (into the rafflecopter) I fear this may be a little difficult to ask something different as he does an Ask Luna on his site. I have yet to check it out, as I don't want to be spoiled for the books.
4. If you have any other favorite quotes, put them in your comments below ( and one can also be entered in the rafflecopter) and I will share them next month.
---
Schedule:   
We are doing one book every month, posting on Fridays. We should have a review for most of the books with the team here at Books of My Heart plus some of our blogging friends.
Feb 1:    Fated
Mar 1:   Cursed
Apr 5:   Taken
May 3:  Chosen
Jun 7:    Hidden
Jul 5:     Veiled
Aug 2:   Burned
Sep 6:    Bound
Oct 4:    Marked
Nov 1:    Fallen
---
Be sure to enter the giveaways!!!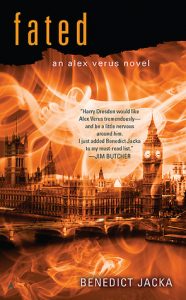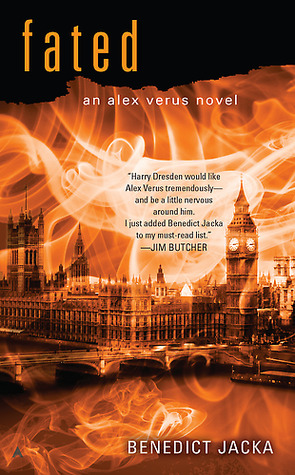 Giveaway:
AceRoc books were enthusiastic about our read-along, and they are giving away 3 print copies of Fated, so hopefully more of you can join us.  This is US mailing address only.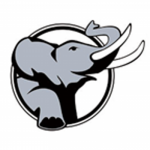 Read-along Giveaway:
This giveaway is for the entire event, with things to enter each month. Tantor is also supporting me by giving away digital codes for all 10 audiobooks in the series!
Latest posts by Anne - Books of My Heart
(see all)
Reading this book contributed to these challenges:
2019 Library-Love
BTB 2019
Related Posts