Review copy was received from Author. This does not affect my opinion of the book or the content of my review.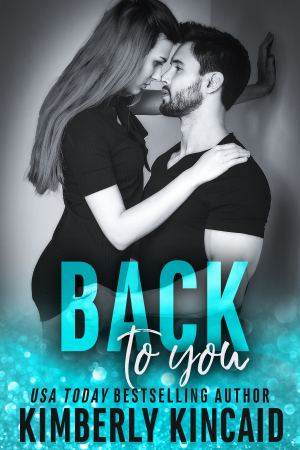 Back to You
by
Kimberly Kincaid
Series:
Remington Medical #1
Published by
Self-Published
on February 12, 2019
Genres:
Contemporary Romance
Pages:
321
Format:
eARC
Source:
Author
Goodreads
Amazon
, 
Barnes & Noble
, 
Apple





His second chance is his only chance

Parker Drake wants exactly one thing—to fulfill his dream of becoming a doctor. Between his reputation as a rule-breaker and the six years that have passed since his first internship ended in disaster, he knows he's only getting one shot at a second chance. He'll do anything to put the past behind him and reach his goal…including work with the gorgeous ex-wife he's never gotten over losing.

All work and no play make surgeon Charleston Becker a very happy woman. But when she's tasked with mentoring her ex-husband through his second chance as an intern, her signature calm is put to the test. She's not interested in re-hashing the heartbreaking circumstances that ended their marriage, and the six years that have passed haven't made Parker less reckless. The last thing she's willing to do is trust him—even if she does find him sexier than ever.

But familiarity breeds forgiveness, which then becomes a passion that threatens the careers Parker and Charlie have worked for. Can they turn their second chance into a happy ending? Or is history bound to repeat itself?
I really enjoyed the start of this new Remington Medical series. I always look at the authenticity of characters, how believable they are. Back to You has characters who have problems and successes like anyone else. Parker and Charlie get a second chance at romance, although I'm not sure either one ever left the first chance, even though they hadn't seen each other for six years. With people spending so much time working, it is highly likely there will be workplace romances.
The setting is the same world as the Station Seventeen series. Parker is briefly in those stories. I don't think you need to read them first but I am glad I did. I always enjoy the connection. Parker definitely had the support of his EMT and firefighter co-workers and there is nothing better in the world. It helped him as he worked through issues and made his way to the life he wanted.
Parker and Charlie have differing emotional approaches to life problems, which added significantly to their break. If they had known and understood each other better, it would have been possible to stay together. However, it took their new work proximity to cause the final personal growth they each needed. The required professionalism in the work environment also gave them practice at tempering their emotions and acting reasonably.
I loved this new part of the world and can't wait for Better Than Me which is expected May 7, 2019.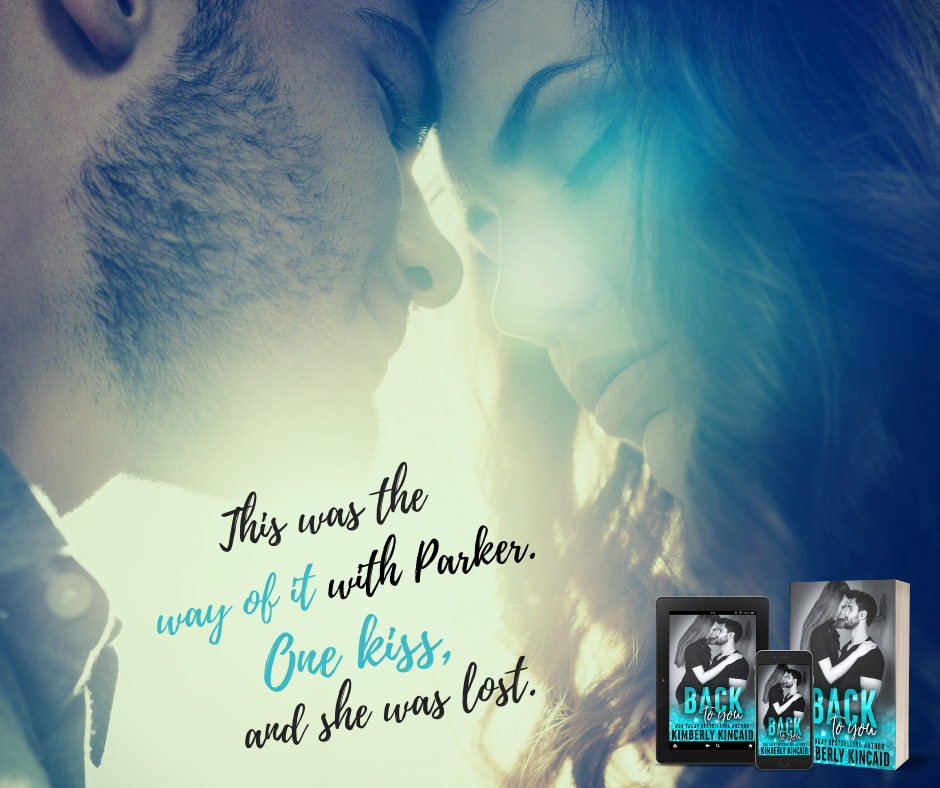 Of all the ways Parker Drake had envisioned his first day as an intern, witnessing a sedan-versus-bike messenger that resulted in an open tib-fib before he'd even walked through the hospital doors hadn't been in the top one thousand.

Being face to drop-jawed stare with the one woman he'd been certain he'd never lay eyes on again, and who probably hated him as passionately as he'd once loved her?

Had to be a one in a million.

The man in his arms groaned in pain, snapping time back into motion and Parker back to reality in less than a heartbeat.

"I need a little help over here," Parker called out, and fucking great, Tess was here, too?

"What happened?" Charlie asked as Tess hollered for a gurney and a C-collar, both of which arrived astonishingly fast.

Parker blinked, his brain momentarily too swamped with adrenaline to form a reply. Focus. On something other than how the hell Charlie is here in front of you instead of far, far away in Nashville. Now would be good, since you're holding a guy whose tibia is sticking out of his skin.

Well, that did the trick to redirect his thoughts from her, at least temporarily. Then again, work always did. "Mike Yoshida, got clipped by a Camry while riding his bike," Parker said, placing the man on the gurney and diving right in to the bullet. "Obvious right lower leg deformity, GCS 12. No apparent head or neck trauma, no LOC." The guy's helmet was still firmly in place. Not that it had done his leg a lick of good, but at least that would be a hell of a lot easier to repair.

"Hi, Mr. Yoshida, I'm Dr. Michaelson, and this is Dr. Becker," Tess said, but only after she'd shot a micro-frown in Parker's direction that promised nothing good once their patient was stable. "We're going to take care of you, okay?"
"O-okay." He tried to nod, but Tess placed her hands firmly over the sides of his helmet to keep him still as Charlie grabbed the C-collar.

"Dr. Becker and I are going to put this around your neck. I know it's not super comfortable, but we have to err on the side of caution until we can get a closer look at your spine."

Charlie, who was in street clothes, and Tess, who wasn't, had both gloved up to examine the man while a nurse guided the gurney past the automatic doors and into a curtain area.

"You didn't think to call a paramedic instead of dragging him in here on your own?" Charlie asked, her red-gold brows pulled low in disapproval, as Tess continued her rapid trauma assessment on the patient.

Parker took a deep breath and reminded himself that he deserved every degree of chilliness Charlie wanted to offer. "I am a paramedic. Or I was for five years. Anyway"—he grabbed a pair of nitrile gloves from the dispenser box on the wall and slid them into place—"the accident happened less than a block away. Calling an ambo would've been stupid."

Dropping her voice enough to keep it from the patient while Tess asked him a few more questions and examined his leg, Charlie said, "He was in an MVA, and you moved him without a C-collar. That is stupid."
Latest posts by Anne - Books of My Heart
(see all)
Reading this book contributed to these challenges:
2019 Releases
COYER WINTER
Related Posts