Review copy was received from NetGalley. This does not affect my opinion of the book or the content of my review.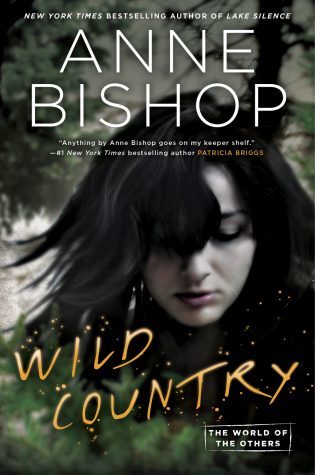 Wild Country
by
Anne Bishop
Series:
The Others #7
Published by
Ace
on March 5, 2019
Genres:
Urban Fantasy
Pages:
496
Format:
eARC
Source:
NetGalley
Goodreads
Amazon
, 
Audible
, 
Audiobook
, 
Barnes & Noble





There are ghost towns in the world—places where the humans were annihilated in retaliation for the slaughter of the shape-shifting Others.

One of those places is Bennett, a town at the northern end of the Elder Hills—a town surrounded by the wild country. Now efforts are being made to resettle Bennett as a community where humans and Others live and work together. A young female police officer has been hired as the deputy to a Wolfgard sheriff. A deadly type of Other wants to run a human-style saloon. And a couple with four foster children—one of whom is a blood prophet—hope to find acceptance.

But as they reopen the stores and the professional offices and start to make lives for themselves, the town of Bennett attracts the attention of other humans looking for profit. And the arrival of the Blackstone Clan, outlaws and gamblers all, will uncover secrets…or bury them.
I completely love The Others series and the continuation in the World of the Others books, telling us about various outlying communities has the same setup. I would definitely start at the beginning since it will help you understand the world and characters, as well as character types, better and it's an amazing story.   The world has the blood prophets, sanguinati, shifters, elementals, and elders, Intuits and humans.
Books 1-3 and Book 5 in the series are all focused around the Courtyard with the primary characters of Meg and Simon and many wonderful others.  Book 4, Marked in Flesh, is more global in its focus and has SO many characters it was difficult to follow or connect with them all.  It was my least favorite in the series at that point.
Now, Lake Silence and Wild Country, each show us the development of a community after the war.  Mostly all the characters are new but in the same types.  In both books, there are Others and humans, working together and building trust and relationships, and there are greedy humans who want power or easy wealth who come to town and cause an upset.  The timeline in Wild Country is a bit intertwined with Etched in Bone and around the same time or just before Lake Silence.
I was very happy to get more plot around the blood prophets and the Intuit people this time.  I am curious to see if the following books will be similar with new characters and a new town but a similar timeline and plot. I would love to see a bit more global book based around the blood prophets, or maybe the Intuits, and what is happening to them. However the series continues, I am sure I will be reading it.
I can't really remember any time when I wasn't reading. I LOVE books and what they give me. It's an opportunity to learn new things, see new places,live different emotions in a "safe" way. It lets me live in a new world.
I read all types of books but my favorites are urban fantasy and romantic suspense.I like some romance and some action / adventure / mystery in everything.I like sex in my books but please, only between TWO people.Intimate conversation is equally important to the sex in a book.It lets me see the characters.The other thing I enjoy is humor.
Friend me at Goodreads.
Reading this book contributed to these challenges:
2019 Releases
COYER WINTER
Related Posts