Review copy was received from Publisher. This does not affect my opinion of the book or the content of my review.
Kiss of Snow
by
Nalini Singh
Series:
Psy-Changeling #10
Published by
Berkley
on May 31, 2011
Genres:
Paranormal Romance
Format:
eARC
Source:
Publisher
Goodreads
Amazon
, 
Audible
, 
Audiobook
, 
Barnes & Noble
, 
Apple






Since the moment of her defection from the PsyNet and into the SnowDancer wolf pack, Sienna Lauren has had one weakness. Hawke. Alpha and dangerous, he compels her to madness.

Hawke is used to walking alone, having lost the woman who would've been his mate long ago. But Sienna fascinates the primal heart of him, even as he tells himself she is far too young to handle the wild fury of the wolf.

Then Sienna changes the rules and suddenly, there is no more distance, only the most intimate of battles between two people who were never meant to meet. Yet as they strip away each other's secrets in a storm of raw emotion, they must also ready themselves for a far more vicious fight…

A deadly enemy is out to destroy SnowDancer, striking at everything they hold dear, but it is Sienna's darkest secret that may yet savage the pack that is her home…and the alpha who is its heartbeat…
I really hoped this book would be good.  There was so much build-up. What has it been, nine books??? Book after book of a snarly Hawke and an equally snarly Sienna.  Sexual tension.  A forbidden relationship.  After all of the teasing, it could have been so anticlimactic.  But it wasn't. (*Swoon*) I loved this story.  It met all of my expectations, kept me glued to the pages, and left me feeling utterly and completely satisfied.  Need more convincing? Keep reading.
As the story begins, Hawke is at his breaking point.  He needs sexual release, but there is only one woman he wants.  Unfortunately, he is still convinced that Sienna is too young for him. She's got other ideas.  She decides to go for broke and demands that he fish or cut bait. She shows him what he's missing, hoping that he finally decides to take what he wants.  And boy, does he.
Hawke still struggles with his feeling throughout the book.  He still feels a bit like a dirty old man for pursuing a 19 year-old (though I was never really clear on how old HE is. I'm thinking early 30s?)  Beyond that, he feels like she deserves things he can't give her. He is convinced he met and lost his mate as a child and that there is no hope he'll find that connection again.  In the meantime, Sienna is struggling with her growing powers. We finally learn what it means to be an X-Psy and why she is so dangerous –to both herself and others.
The dance between these two is just so great. I'm not usually a fan of a big age difference, but the tension and delivery on this romance pushed that aside.  It's so sexy and exciting and emotional.  I love Hawke.  He tried so hard to do the right thing, denying himself what he wanted.  But when he finally let himself have it –have her– it was Sofa King hot to watch his passion unleash.  Sienna is a completely worthy heroine.  So full of fire (*snicker*).  The pairing is just made of awesome.
In the meantime, in true Psy-Changeling fashion, there is plenty of other conflict afoot.  Members of the Psy council are trying to crush the changelings.  We have to figure out, along with the Changelings, who the real enemies are.  In addition to a great battle, there's a sweet b-romance between Sienna's uncle Walker and Snow Dancer healer, Lara. (I would have liked a little novella or even a book on these two.) And! We rule out one of my contenders for the identity of the Ghost.
This is my new favorite in the series.  I don't know how Nalini Singh will top it, but I am happy to keep reading to see how she will try.
---
Games:
Who said (enter the answer in the Rafflecopter, don't put in the comments)
"Silence is falling. "
There are other options in the rafflecopter for you to enter discussion questions and quotes to share.
---
Share your review/ thoughts on Kiss of Snow:
I thought it might be fun to link up reviews so we can find them all easily.  It can be a link to Goodreads or a blog, or wherever you have a review (short or long).
Mister Linky's Magical Widgets — Easy-Linky widget will appear right here!
This preview will disappear when the widget is displayed on your site.
If this widget does not appear,
click here
to display it.
---
Observations and questions you shared from Play of Passion:
(Thank you  so much for sharing!)
The Ghost has someone in the Net he doesn't want to die!
Indigo is strong. Indigo is older than Drew. Drew is playful.
I'm looking forward to seeing what develops between Hawke and Sienna.
Indigo really gave Drew a hard time and refused his affections and I felt so bad for him.
 What species will the children of Sacha and Lucas be? Will they have characteristics of one or both parents?
How will the new Psy – Changeling net work out?  How much mental connection will there be with Changelings?
---
The quote for Who said "I have never stayed on a sinking ship in my life. I'm unlikely to start now. " is Nikita.
The villain was Pure Psy and the Scotts.
---
Quotes you readers shared from Play of Passion:
(Thank you for sharing!)
"A couple of hours past dawn? Are you insane? Noon is when rational people wake up.""
"But was it really submitting…if the man was bending toward you in return?
Now, it only hurt when he didn't touch her.
"Are you threatening my mortally wounded mate?"
No one can take from you what you don't want to give.
---
Here's your to-do list:
Find your copies of these books, borrow them from a friend, get them at the library or buy them.
Read 10.1 Wild Night,  on the author's site.
Read 10.2 Naya's Most Important Visitors,  on the author's site
Read 10.3 Grocery Shopping, on the author's site.
Read 10.4  Stalking Hawke, on the author site.
Read 10.5  Texture of Intimacy in novella anthology Wild Invitation.
Read 10.6 Pancakes  on the author site.
 Read Book 11, Tangle of Need, by August 27.
Make a list of a favorite quote or two as you read the book.
If you haven't read the books before, make a list of questions you have for the discussion. If you have read them, please don't spoil new readers.
Link up your review on Goodreads or your site to the post.
Join the COYER book chat on the Sunday following the post.
Enter the giveaways!
---
COYER Challenge is adopting our Read-along.  You can read about COYER and join that challenge or just the Facebook community chat HERE.
Kiss of Snow chat in a FB room (like we do for COYER book club) is:
August 8 at 12 PT, 2 CT, 3 ET and 9pm Europe, for a one hour chat.
You do not have to join the COYER challenge to participate, only the Facebook group.
---
Schedule:   
We are doing one book every 3-4 weeks, posting on Fridays. We should have a review for most of the books with the team here at Books of My Heart plus some of our friends.
Aug 6:   Kiss of Snow                   – Jen from Red Hot Books
Aug 27:  Tangle of Need              – Victoria @ First of All
Sep 17:   Heart of Obsidian        – Linda @ Unconventional Bookworms
Oct 15:    Shield of Winter         – Samantha @ The Book Disciple
Nov 5:    Shards of Hope            –  Jen @ That's What I'm Talking About
Dec 3:    Allegiance of Honor   – Anne
Miss a post?
Jan 1:    Slave to Sensation       – Stephanie @ Once Upon a Chapter
Jan 29:   Visions of Heat           – Rachel @ Waves of Fiction
Feb 19:   Caressed by Ice           – Kim @ Caffeinated Reviewer
Mar 19:   Mine to Possess          – KC
Apr 16:   Hostage to Pleasure   – Berls @ Because Reading
May 7:   Branded by Fire             – Kai @ Fiction State of Mind
May 28:  Blaze of Memory          – Sophia
Jun 18:   Bonds of Justice           – Angela @ Angel's Guilty Pleasures 
Jul 16:   Play of Passion              – Robin
---
Be sure to enter the giveaways!!!
Giveaway:
A copy of Heart of Obsidian, book 12. Open Intl.
Grand-Prize Giveaway: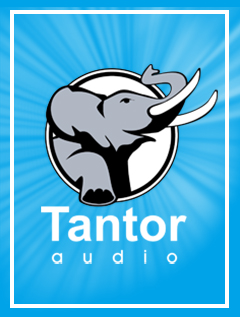 Tantor Audio is generously donating a set of 15 codes for the entire set on audio.  Codes will work US or Intl.
Latest posts by Anne - Books of My Heart
(see all)
Reading this book contributed to these challenges:
Related Posts