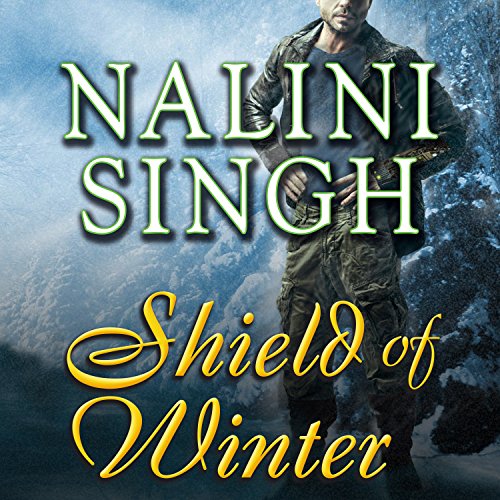 Shield of Winter
by
Nalini Singh
Narrator:
Angela Dawe
Series:
Psy-Changeling #13
Published by
Tantor Audio
on June 3, 2014
Genres:
Paranormal Romance
Length:
15 hours, 47 minutes
Format:
Audiobook
Goodreads
Amazon
, 
Audible
, 
Libro.fm
, 
Barnes & Noble
, 
Apple






Assassin. Soldier. Arrow. That is who Vasic is, who he will always be. His soul drenched in blood, his conscience heavy with the weight of all he's done, he exists in the shadows, far from the hope his people can almost touch—if only they do not first drown in the murderous insanity of a lethal contagion. To stop the wave of death, Vasic must complete the simplest and most difficult mission of his life.

For if the Psy race is to survive, the empaths must wake…

Having rebuilt her life after medical "treatment" that violated her mind and sought to stifle her abilities, Ivy should have run from the black-clad Arrow with eyes of winter frost. But Ivy Jane has never done what she should. Now, she'll fight for her people, and for this Arrow who stands as her living shield, yet believes he is beyond redemption. But as the world turns to screaming crimson, even Ivy's fierce will may not be enough to save Vasic from the cold darkness…
Shield of Winter continues the story of the Psy-Changelings. The Psy-Net is being destroyed by a 'virus' of sorts and if the Psy people can't find a cure, everyone could die. I adored Ivy and Vasic. Ivy is an empath who, under silence, has been forced to hide her broken silence and undergo reconditioning that nearly killed her. Vasic is a true TK-V who can transport to anywhere with just a visual of a person or place. He has been in the Arrow squad and feels that he has done such harm over the years that he cannot be redeemed. These two seemingly opposites attract in a major way. I have always loved the empaths too, so getting more of them was awesome. In an attempt to save the PsyNet, the empaths join together with an Arrow squad member as their guardian. You have a major plot arc solved in this book and Singh did a great job tying it all together. I am curious to see where we go from here. The net is 'safe', the council is gone….what will happen next?
Its no secret I LOVE this series. Seriously, look at my instagram page. I think I have posted more Psy-Changeling pictures than any other book or series. The world is so rich and engaging that I am pulled in right away. The woven layers of the plot fit so perfectly together and they flow so well you don't even realize a connection until it slaps you in the face. I also love that previous characters are still making appearances in the stories that follow. If you haven't checked out this series, you really are missing out! Shield of Winter can't be read as a stand alone though. You really need to start at the beginning; trust me, this is no hardship!
Updated thoughts:
I still adore Ivy and Vasic. My heart broke for Ivy Jane and I loved that she found her hero in Vasic. I also really found Vasic's humility so attractive. These two are such a perfect pairing! The story is really advancing during this book as well, and there is a lot of forward progress in the overall story arc. This book still remains perfect in my mind and one that I think I will reread frequently because it just gives me all the warm fuzzies!!!
Narration:
Shield of Winter, like all the Psy-Changeling books, is narrated by Angela Dawe and she is flawless. She is one of my favorite narrators!
Listen to a clip: HERE
---
Games:
Who said (enter the answer in the Rafflecopter, don't put in the comments)
"They will walk into any hell; with very few exceptions, it's how they are made. Of stubborn courage and little or no ability to be selfish. This new chaos wil annihilate them unless there is a stronger force that will put Es first. "
There are other options in the rafflecopter for you to enter discussion questions and quotes to share.
The quote for Who said "That bond cannot exist in a Silent World. " in Heart of Obsidian was Vasic.
The villain was Pure Psy and Ming.
---
Share your review/ thoughts on Shield of Winter:
I thought it might be fun to link up reviews so we can find them all easily.  It can be a link to Goodreads or a blog, or wherever you have a review (short or long).
Mister Linky's Magical Widgets — Easy-Linky widget will appear right here!
This preview will disappear when the widget is displayed on your site.
If this widget does not appear,
click here
to display it.
---
Observations and questions you shared from Heart of Obsidian:
(Thank you  so much for sharing!  Some of these might be spoilery!!!!)
I loved the flashback scenes of Kaleb and Sahara together. I wish there were more of them. I loved seeing them become friends and then falling deeply in love, or as in love as a Psy can get.
I loved the scenes of all the races (? for lack of a better word) were working together to save people when pure psy struck
I loved the meaning behind Sahara's charm bracelet that she kept safe during her captivity.
Silence must fall.
 What will happen to Ming and how soon can it happen?
 Will the main Net and separate "Nets" merge at some point?  Will the DarkMind feel less lonely?
---
Quotes you readers shared from Heart of Obsidian:
(Thank you for sharing!)
"You'll have to be my conscience. He knew his flaws, and he knew the parts of him that were irrevocably broken. Mine isn't going to grow back."
"Of course it's me," Kaleb said and took the mock punch Sahara aimed at his jaw, her skin soft against his."
"You're mine. I will fight for you, today, tomorrow, and all the tomorrows to come."
"Don't be afraid of me, Sahara. I'd line the streets with bodies before I'd ever hurt you."
"Some things need to be broken to become stronger."
"We are Psy and we are capable of greatness. It is time to step out of the dark."
---
Here's your to-do list:
Find your copies of these books, borrow them from a friend, get them at the library or buy them.
Read 13.1 Kaleb & Sahara's meeting with Sascha & Lucas, on author's site.
Read 13.2 Housewarming at the Orchard, on author's site.
 Read Book 14, Shards of Hope, by November 5.
Make a list of a favorite quote or two as you read the book.
If you haven't read the books before, make a list of questions you have for the discussion. If you have read them, please don't spoil new readers.
Link up your review on Goodreads or your site to the post.
Join the COYER book chat on the Sunday following the post.
Enter the giveaways!
---
COYER Challenge is adopting our Read-along.  You can read about COYER and join that challenge or just the Facebook community chat HERE.
Shield of Winter chat in a FB room (like we do for COYER book club) is:
October 17 at 12 PT, 2 CT, 3 ET and 9pm Europe, for a one hour chat.
You do not have to join the COYER challenge to participate, only the Facebook group.
---
Schedule:   
We are doing one book every 3-4 weeks, posting on Fridays. We should have a review for most of the books with the team here at Books of My Heart plus some of our friends.
Oct 15:    Shield of Winter         – Samantha @ The Book Disciple
Nov 5:    Shards of Hope            –  Jen @ That's What I'm Talking About
Dec 3:    Allegiance of Honor   – Anne
Miss a post?
Jan 1:    Slave to Sensation       – Stephanie @ Once Upon a Chapter
Jan 29:   Visions of Heat           – Rachel @ Waves of Fiction
Feb 19:   Caressed by Ice           – Kim @ Caffeinated Reviewer
Mar 19:   Mine to Possess          – KC
Apr 16:   Hostage to Pleasure   – Berls @ Because Reading
May 7:   Branded by Fire             – Kai @ Fiction State of Mind
May 28:  Blaze of Memory          – Sophia
Jun 18:   Bonds of Justice           – Angela @ Angel's Guilty Pleasures 
Jul 16:   Play of Passion              – Robin
Aug 6:   Kiss of Snow                   – Jen from Red Hot Books
Aug 27:  Tangle of Need              – Victoria @ First of All
Sep 17:   Heart of Obsidian        – Linda @ Unconventional Bookworms
---
Be sure to enter the giveaways!!!
Giveaway:
A copy of Allegiance of Honor, book 15.  Open Intl.
Grand-Prize Giveaway: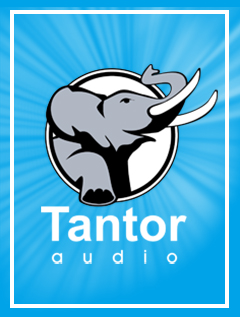 Tantor Audio is generously donating a set of 15 codes for the entire set on audio.  Codes will work US or Intl.
Latest posts by Anne - Books of My Heart
(see all)
Reading this book contributed to these challenges:
Related Posts