Slave to Sensation
by
Nalini Singh
Narrator:
Angela Dawe
Series:
Psy-Changeling #1
Published by
Berkley
,
Tantor Audio
on March 31, 2009
Genres:
Paranormal Romance
Pages:
356
Length:
9 hours, 36 minutes
Format:
Audiobook
,
eBook
Source:
Purchased
Goodreads
Amazon
, 
Audible
, 
Libro.fm
, 
Barnes & Noble
, 
Apple




n a world that denies emotions, where the ruling Psy punish any sign of desire, Sascha Duncan must conceal the feelings that brand her as flawed. To reveal them would be to sentence herself to the horror of "rehabilitation"--the complete psychic erasure of everything she ever was...

Both human and animal, Lucas Hunter is a Changeling hungry for the very sensations the Psy disdain. After centuries of uneasy coexistence, these two races are now on the verge of war over the brutal murders of several Changeling women. Lucas is determined to find the Psy killer who butchered his packmate, and Sascha is his ticket into their closely guarded society. But he soon discovers that this ice-cold Psy is very capable of passion--and that the animal in him is fascinated by her. Caught between their conflicting worlds, Lucas and Sascha must remain bound to their identities--or sacrifice everything for a taste of darkest temptation..
When Anne was planning her 2021 Read-along, I wasn't sure if I would participate because I hadn't read a Psy-Changling novel yet. 2020 has taught me how important community is, so when she asked if I'd like to review the first book, Slave to Sensation by Nalini Singh, I wanted to jump in.
I really struggled with getting Slave to Sensation read. I enjoyed it but couldn't focus to read…until the last day when I read 198 pages in one day. That's a lot of pages for me in one week day. I ended up really enjoying the story.
It took some world building and it came in levels. I felt like I was constantly learning things about both the Psy and the Changelings. (Poor humans are almost never mentioned!) There was a lot to learn and the PsyNet really left a hole in my imagination. In the beginning it just seems like a big void and it isn't until later that it was more fleshed out. At the end of of the book, I imagined PsyNet to look a lot like the alternative world in Tron.
I absolutely loved the pack dynamics. I loved the sense of community and family in the pack. It was the perfect opposite to Sascha's experience. I really loved how alpha Lucas was without being a completely domineering jerk. I understand that is his position in the pack and therefore his role and responsibility. Positions of power don't always inspire fairness and good so it was nice to see good in Lucas.
My heart hurt for Sascha. I hated the fact she was made to feel less than her entire life. The Psy really make for an easy group to dislike. I will say I had the serial killer pegged fairly early on. It was a big part of the story but it certainly wasn't the only part. It didn't hinder my happiness when I turned the last page.
I listened to several hours of this on audio from Scribd and the narration was great! I read the book when I wasn't listening to it.
I loved Slave to Sensation once I really got into it! The only thing that kept it from being a full 5 stars was that the story seemed to need some time to gain some traction and didn't suck me in right away. It was such a good read and I'm really excited to keep reading the series!
Listen to a clip:  HERE
---
Games:
Who said (enter the answer in the Rafflecopter, don't put in the comments)
"I'm telling you because I trust you."
There are other options in the rafflecopter for you to enter discussion questions and quotes to share.
---
Share your review/ thoughts on Slave to Sensation:
I thought it might be fun to link up reviews so we can find them all easily.  It can be a link to Goodreads or a blog, or wherever you have a review (short or long).
Mister Linky's Magical Widgets — Easy-Linky widget will appear right here!
This preview will disappear when the widget is displayed on your site.
If this widget does not appear,
click here
to display it.
---
Here's your to-do list:
Find your copies of these books, borrow them from a friend, get them at the library or buy them.
You can read free short stories at Nalini Singh's website. The next would be #1.1 A Cannibal Princess.
Read Book 2, Vision of  Heat, by January 29.
Make a list of a favorite quote or two as you read the book.
If you haven't read the books before, make a list of questions / observations you have for the discussion. If you have read them, please don't spoil new readers.
Comment here and let me know if you have read them before or if you are starting on a new adventure with me.
Link up your review from Goodreads or your site to the post.
Join the COYER book chat on the Sunday following the post.
Enter the giveaways!
---
COYER Challenge is adopting our Read-along.  You can read about COYER and join that challenge or just the Facebook community chat HERE.
Slave to Sensation chat in a FB room (like we do for COYER book club) is:
January 3 at 12 PT, 2 CT, 3 ET and 9pn Europe, for a one hour chat.
You do not have to join the COYER challenge to participate, only the Facebook group.
---
Schedule:   
We are doing one book every 3-4 weeks, posting on Fridays. We should have a review for most of the books with the team here at Books of My Heart plus some of our friends. We only have 2 or 3 spots left, let me know if you want to share a review May 7,  July 16,  or August 27.  Our Robin kindly agreed to take whichever book was left to review.
Jan 1:    Slave to Sensation       – Stephanie @ Once Upon a Chapter
Jan 29:   Visions of Heat            – Rachel @ Waves of Fiction
Feb 19:   Caressed by Ice           – Kim @ Caffeinated Reviewer
Mar 19:   Mine to Possess          – KC
Apr 16:   Hostage to Pleasure   – Berls @ Because Reading
May 7:  Branded by Fire             –
May 28:  Blaze of Memory          – Sophia
Jun 18:   Bonds of Justice           – Angela @ Angel's Guilty Pleasures 
Jul 16:   Play of Passion              – 
Aug 6:   Kiss of Snow                   – Melanie?
Aug 27:  Tangle of Need              – 
Sep 17:   Heart of Obsidian        – Linda @ Unconventional Bookworms
Oct 15:    Shield of Winter         – Samantha @ The Book Disciple
Nov 5:    Shards of Hope            –  Jen @ That's What I'm Talking About
Dec 3:    Allegiance of Honor   – Anne
---
Be sure to enter the giveaways!!!
Giveaway:
Berkley Romance is giving away a set of three paperbacks to get started on the series.  US only
Slave to Sensation – Vision of Heat – Caressed by Ice
Grand-Prize Giveaway: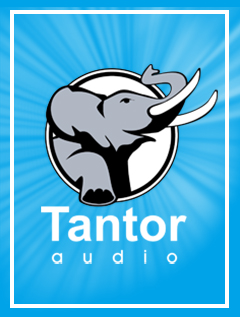 Tantor Audio is generously donating a set of 15 ? codes for the entire set on audio.  Codes will work US or Intl.
Latest posts by Anne - Books of My Heart
(see all)
Related Posts