Bonds of Justice
by
Nalini Singh
Narrator:
Angela Dawe
Series:
Psy-Changeling #8
Published by
Tantor Audio
on September 20, 2011
Genres:
Paranormal Romance
Length:
11 hours, 29 minutes
Format:
Audiobook
Source:
Library
Goodreads
Amazon
, 
Audible
, 
Audiobook
, 
Barnes & Noble
, 
Apple





Max Shannon is a good cop, one of the best in New York Enforcement. Born with a natural shield that protects him against Psy mental invasions, he knows he has little chance of advancement within the Psy-dominated power structure.

The last case he expects to be assigned to is that of a murderer targeting a Psy Councilor's closest advisors. And the last woman he expects to compel him in the most sensual of ways is a Psy on the verge of catastrophic mental fracture...
I love this series. Love the characters. Love the factions. Love the world building.
Amazing! Fascinating! Interesting!
Bonds of Justice is book eight in Psy-Changeling series by Nalini Singh. I had a wonderful time reading about Max and Sophia. We don't see Max expect in Clay and Tally's book Mine to Possess. It was a suprise to see him get his own book, but very rewarding, especially after being disappointed in the last book Blaze of Memory. We get a great plot, lots of suspense, several new Psy being revealed, more in-depth into the Psy world and romance.
I enjoyed the visits with past characters. We get to see how they are doing and the parts they play in the storyline. The Psy, at least most, are finally understanding that change is coming a type of awakening. I liked the progress of the plot with the Silence and the Council. I also liked the idea of the J-Psy, Justice Psy, they have a hard life. The concept as a whole, with the J-Psy, was interesting. The sexual tension between Max and Sophia was at an all time high. There was no lack in making me wait and wait for the relationship to hit the critical point. As for Sophia she was a little flat I never really felt like I got to know her. Max I liked as a character, but was never completely enthralled with him.
Another good book in the Psy-Changeling series. I can't wait to read the next one.
Narration:
Had a superb time listening to the audiobook for Bonds of Justice I actually enjoyed the audio more than reading the book. I think it's because I'm getting so much more out of hearing these characters. The voices are all so different and enjoyable. I feel I get a more in-depth feel for them. I highly recommend the Psy-Changeling series in audio and/or reading.
Listen to a clip: HERE
---
Games:
Who said (enter the answer in the Rafflecopter, don't put in the comments)
"Ask me sometime about how fucking difficult it is to surprise her with a gift."
There are other options in the rafflecopter for you to enter discussion questions and quotes to share.
The quote for Who said "Here's a tip — don't snarl at women. It makes them mad." in Blaze of Memory was Lucas.
The villain was Ming.
---
Share your review/ thoughts on Bonds of Justice:
I thought it might be fun to link up reviews so we can find them all easily.  It can be a link to Goodreads or a blog, or wherever you have a review (short or long).
Mister Linky's Magical Widgets — Easy-Linky widget will appear right here!
This preview will disappear when the widget is displayed on your site.
If this widget does not appear,
click here
to display it.
---
Observations and questions you shared from Blaze of Memory:
(Thank you  so much for sharing!)
Is EarthTwo in Alaska on the psychic plane part of the dead area that Nikita and Kaleb visit?
 What species will the children of Sacha and Lucas be? Will they have characteristics of one or both parents?
How will the new Psy – Changeling net work out?  How much mental connection will there be with Changelings?
---
Quotes you readers shared from Blaze of Memory:
(Thank you for sharing!)
"Nothing is stronger than the will of the human heart" -Matthew's Mom."
---
Here's your to-do list:
Find your copies of these books, borrow them from a friend, get them at the library or buy them.
 Read Book 9, Play of Passion, by July 16.
Make a list of a favorite quote or two as you read the book.
If you haven't read the books before, make a list of questions you have for the discussion. If you have read them, please don't spoil new readers.
Link up your review on Goodreads or your site to the post.
Join the COYER book chat on the Sunday following the post.
Enter the giveaways!
---
COYER Challenge is adopting our Read-along.  You can read about COYER and join that challenge or just the Facebook community chat HERE.
Bonds of Justice chat in a FB room (like we do for COYER book club) is:
June 20 at 12 PT, 2 CT, 3 ET and 9pm Europe, for a one hour chat.
You do not have to join the COYER challenge to participate, only the Facebook group.
---
Schedule:   
We are doing one book every 3-4 weeks, posting on Fridays. We should have a review for most of the books with the team here at Books of My Heart plus some of our friends.
Jun 18:   Bonds of Justice           – Angela @ Angel's Guilty Pleasures 
Jul 16:   Play of Passion              – Robin
Aug 6:   Kiss of Snow                   – Jen from Red Hot Books
Aug 27:  Tangle of Need              –  Victoria @ First of All
Sep 17:   Heart of Obsidian        – Linda @ Unconventional Bookworms
Oct 15:    Shield of Winter         – Samantha @ The Book Disciple
Nov 5:    Shards of Hope            –  Jen @ That's What I'm Talking About
Dec 3:    Allegiance of Honor   – Anne
Miss a post?
Jan 1:    Slave to Sensation       – Stephanie @ Once Upon a Chapter
Jan 29:   Visions of Heat           – Rachel @ Waves of Fiction
Feb 19:   Caressed by Ice           – Kim @ Caffeinated Reviewer
Mar 19:   Mine to Possess          – KC
Apr 16:   Hostage to Pleasure   – Berls @ Because Reading
May 7:   Branded by Fire             – Kai @ Fiction State of Mind
May 28:  Blaze of Memory          – Sophia
---
Be sure to enter the giveaways!!!
Giveaway: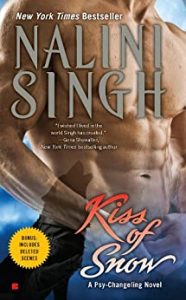 A copy of Kiss of Snow, book 10.
Grand-Prize Giveaway: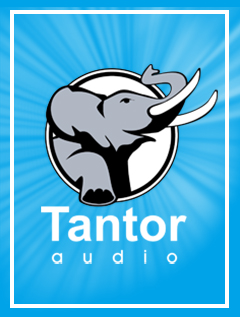 Tantor Audio is generously donating a set of 15 codes for the entire set on audio.  Codes will work US or Intl.
Latest posts by Anne - Books of My Heart
(see all)
Reading this book contributed to these challenges:
Related Posts