Shards of Hope
by
Nalini Singh
Narrator:
Angela Dawe
Series:
Psy-Changeling #14
Published by
Tantor Audio
on June 2, 2015
Genres:
Paranormal Romance
Length:
15 hours, 40 minutes
Format:
Audiobook
Source:
Purchased
Goodreads
Amazon
, 
Audible
, 
Audiobook
, 
Barnes & Noble
, 
Apple




Awakening wounded in a darkened cell, their psychic abilities blocked, Aden and Zaira know they must escape. But when the lethal soldiers break free from their mysterious prison, they find themselves in a harsh, inhospitable landscape far from civilization. Their only hope for survival is to make it to the hidden home of a predatory changeling pack that doesn't welcome outsiders.

And they must survive. A shadowy enemy has put a target on the back of the Arrow squad, an enemy that cannot be permitted to succeed in its deadly campaign. Aden will cross any line to keep his people safe for this new future, where even an assassin might have hope of a life beyond blood and death and pain. Zaira has no such hope. She knows she's too damaged to return from the abyss. Her driving goal is to protect Aden, protect the only person who has ever come back for her no matter what.

This time, even Aden's passionate determination may not be enough—because the emotionless chill of Silence existed for a reason. For the violent, and the insane, and the irreparably broken…like Zaira.
Having originally read Shards of Hope in 2015, I took the opportunity to listen to the audiobook for my re-read as part of Books of My Heart's 2021 Psy-Changeling read-along. This was my first time listening to a Psy-Changeling book, and I'm glad I did. I also want to mention that I jumped right into Shards of Hope without going back to the start of the series. After I finished listening and reviewed my notes, I went back and read my original review, and I have to say, I still feel pretty much the same way. Much of this review comes from my 2015 review, but I've edited and adjusted it as needed.
Opening shortly after the conclusion of the previous book, Shards of Hope shares the story of a post-Silence world, one which sees the fierce and deadly Arrows trying to adapt. Arrow leader Aden, along with one of his top commanders, Zaira, is taken captive by an unknown group, resulting in a temporary disconnect from the PsyNet. This opens up the opportunity for Aden to learn from a Changeling pack and begin to implement post-Silence ideas into his "Arrow pack."
Overall, I enjoyed Shards of Hope, bringing the Psy and whole world from Silence into post-Silence. I enjoyed Aden and Zaira's romance and feel their pairing a good one. The relationship is slow moving (which is expected being a Psy-Psy pairing), but their love began well before the start of this book, even before the fall of Silence – they just didn't realize it. Individually, I found both Aden and Zaira strong and likable characters. I was interested in their personal growth and development, which is well-written. But at times, I feel their romance took a backseat to the rebuilding of the Arrows and the other subplots. I also found that Ms. Singh uses a lot of repetition in her writing, continually mentioning the same feelings and personality traits or how each was treated by their parents.
Ms. Singh spends a lot of time bringing readers inside the Arrows and running us through the different worldwide groups and groundbreaking changes. Aden is a wonderful leader and the perfect man to take this group of the most damaged Psy into the post-Silence world. Taking actions to mirror that of an alpha of a changeling pack, Nalini is successful in creating a relatable group for the reader.
Similarly, I enjoyed reading about the familiar powerful players work through misunderstandings generated by the mischievous Consortium. Knowing that this dangerous and dark group would have been successful in its endeavors to throw the world into chaos just a few books ago, makes the changes all the more rewarding for longtime readers of the series. As someone who has read well beyond Shards of Hope, it was surprising to see the kernels of future plots, as well as how some of the plots have yet to completely develop.
In the end, I enjoyed my re-read of Shards of Hope, and find it a worthy entry as one story in a huge series.
Narration:
Angela Dawe does a wonderful job with her performance. The story is shared from multiple POVs, and Ms. Dawe uses the same feminine narrator throughout. She alters the dialogue for every character, making each entirely unique. She transforms her voice so completely from character to character that it sounds like a full cast. She handles various accents, ages, and genders seamlessly. I was also impressed with the amount of emotion she infuses into her performance, as well as how she fits her voice to the actions – like whispering entire covert conversations.





Listen to a clip: HERE
---
Games:
Who said (enter the answer in the Rafflecopter, don't put in the comments)
"Someone was counting on us not talking to each other. "
There are other options in the rafflecopter for you to enter discussion questions and quotes to share.
The quote for Who said "They will walk into any hell; with very few exceptions, it's how they are made. Of stubborn courage and little or no ability to be selfish. This new chaos will annihilate them unless there is a stronger force that will put Es first. " is Zie Zen.
The villain was the Infection with a side of Ming.
---
Share your review/ thoughts on Shards of Hope:
I thought it might be fun to link up reviews so we can find them all easily.  It can be a link to Goodreads or a blog, or wherever you have a review (short or long).
Mister Linky's Magical Widgets — Easy-Linky widget will appear right here!
This preview will disappear when the widget is displayed on your site.
If this widget does not appear,
click here
to display it.
---
Observations and questions you shared from Shield of Winter:
(Thank you  so much for sharing!)
Zee Zen was such a wonderful character, and I felt so sad for him and Sunny.
I loved Ivy's communication with the Net Mind.
I love how the Arrows are charged to protect the empaths. I would love to learn more about both worlds!
 What will happen to Ming and how soon can it happen?
 Will the main Net and separate "Nets" merge at some point?  Will the DarkMind feel less lonely?
---
Quotes you readers shared from  Shield of Winter:
(Thank you for sharing!)
"I could not save the child, Sunny, but I will save the man. I promise you this."
"I would have eternity with you… I'll always be here. Even if my body goes, my soul will remain. It's a mess, but it's yours; it will always be yours."
"I want them to have this life. I want them to know what it is to live without being suffocated every minute of every day. I want them to know freedom."
"The day I feel is the day I die."
"You are mine. Every breath, every scar, every perfection, every flaw, every light, every darkness. It's part of you, and it's mine."
"They come because they know they're welcome in our home. To men and women who have never had a true home, a place of warmth and safety, it is a treasure beyond price."
---
Here's your to-do list:
Find your copies of these books, borrow them from a friend, get them at the library or buy them.
Read 14.1 Romancing Drew, on author's site.
Read 14.2 Song of the Wolf, on author's site.
 Read Book 15, Allegiance, by December 3.
Make a list of a favorite quote or two as you read the book.
If you haven't read the books before, make a list of questions you have for the discussion. If you have read them, please don't spoil new readers.
Link up your review on Goodreads or your site to the post.
Join the COYER book chat on the Sunday following the post.
Enter the giveaways!
---
COYER Challenge is adopting our Read-along.  You can read about COYER and join that challenge or just the Facebook community chat HERE.
Shards of Hope chat in a FB room (like we do for COYER book club) is:
November 7 at 12 PT, 2 CT, 3 ET and 9pm Europe, for a one hour chat.  Remember the time change in some areas!
You do not have to join the COYER challenge to participate, only the Facebook group.
---
Schedule:   
We are doing one book every 3-4 weeks, posting on Fridays. We should have a review for most of the books with the team here at Books of My Heart plus some of our friends.
Nov 5:    Shards of Hope            –  Jen @ That's What I'm Talking About
Dec 3:    Allegiance of Honor   – Anne
Miss a post?
Jan 1:    Slave to Sensation       – Stephanie @ Once Upon a Chapter
Jan 29:   Visions of Heat           – Rachel @ Waves of Fiction
Feb 19:   Caressed by Ice           – Kim @ Caffeinated Reviewer
Mar 19:   Mine to Possess          – KC
Apr 16:   Hostage to Pleasure   – Berls @ Because Reading
May 7:   Branded by Fire             – Kai @ Fiction State of Mind
May 28:  Blaze of Memory          – Sophia
Jun 18:   Bonds of Justice           – Angela @ Angel's Guilty Pleasures 
Jul 16:   Play of Passion              – Robin
Aug 6:   Kiss of Snow                   – Jen from Red Hot Books
Aug 27:  Tangle of Need              – Victoria @ First of All
Sep 17:   Heart of Obsidian        – Linda @ Unconventional Bookworms
Oct 15:    Shield of Winter          – Samantha @ The Book Disciple
---
Be sure to enter the giveaways!!!
Giveaway: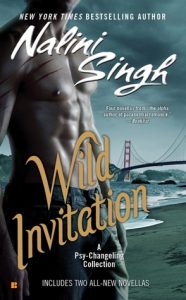 A copy of Wild Invitation, Psy-Changeling Collection.  Open Intl.
Grand-Prize Giveaway: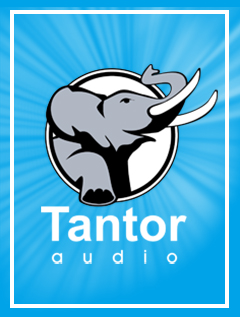 Tantor Audio is generously donating a set of 15 codes for the entire set on audio.  Codes will work US or Intl.
Latest posts by Anne - Books of My Heart
(see all)
Reading this book contributed to these challenges:
Related Posts